Parag Milk Foods Wants To Raise Rs. 760 Crore Through IPO
Mumbai based Parag Milk Foods is looking to raise RS.760 crore through an IPO, which opened yesterday. The IPO saw a subscription of 10% on the first day of the issue.
About Parag Milk Foods
Founded in 1992 after Operation Flood (spearheaded by Dr Kurien), which made India a milk sufficient country, Parag Milk Foods was a response to an increased milk production and subsequent 'milk holidays' around Pune, during which co-operatives did not collect milk. Devendra Shah, the Founder of Parag Milk Foods, stepped in at this point and collected milk from farmers on these holidays, in turn distributing the milk to customers and processing it into dairy products.

Today, Parag Milk Foods has a diverse product portfolio; along with milk they manufacture ghee, skim milk powder, paneer, cheese and cheese spreads, butter, dahi and gulab jamun mixes under the popular brand names 'Go' and 'Gowardhan'. Additionally, their portfolio includes 'Pride of Cows', a brand of fresh farm-to-home milk and 'Topp Up' which offers flavoured milks.
Parag Milk Foods Turns To IPO
Mumbai dwellers may have seen several hoardings spread across the city featuring the Parag Milk Foods as well as Gowardhan and Go Cheese logos, encouraging individuals to participate in the IPO of the company.
The company plans to use the money raised from the IPO for expansion and modernisation as well as investments in subsidiaries.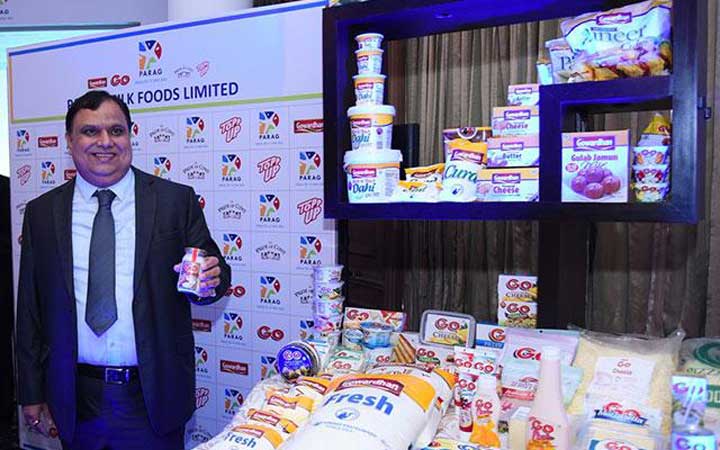 The IPO for the company began on May 4th and, in the initial half hour, received bids for 7,995 shares on the BSE and 16,380 shares on the NSE. The share prices are fixed at Rs.220-227 per share and the issue closes on May 6th. While analysts predict that shares will yield only a small amount in the short term, in the medium and long run one will be able to make a healthy profit.