Whirlpool Inaugurates Palate Culinary Studio Helmed By Chef Rakhee Vaswani
Appliance manufacturer Whirpool has launched an expereiemtal built in studio in Mumbai. This studio, named the Palate Culinary Studio will be helmed by celebrity chef Rakhee Vaswani. Vaswani is sometimes called the 'Desi Nigella' of India, has been certified by Le Cordon Bleu at Gordon Ramsay's Tante Maria and is today a culinary expert, cooking show host and author.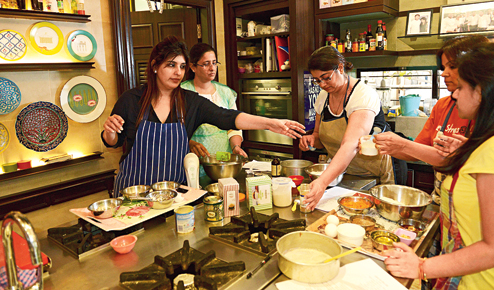 The Palate Culianry Studio
The studio describes itself as "a first of its kind international quality concept space and a state of the art island kitchen studio." It will allow customers to test and try a range of 30 Whirlpool appliances including built-in hobs, a microwave oven, a water purifier and a steam oven, allowing them to gain a better understanding of Whirlpool's products.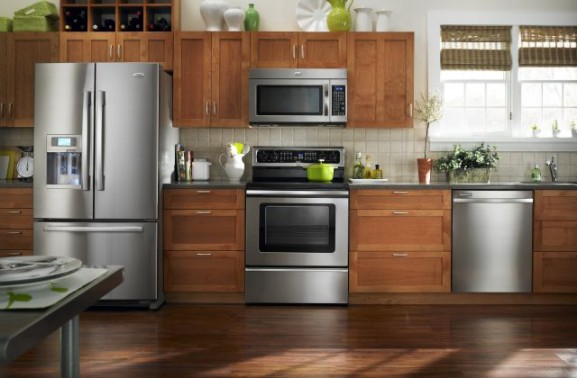 Additionally, the studio will offer multiple culinary courses including one day workshops, a UK certified culinary course, a verified Boutique Bakery Intensive course and an 'ABC of cooking course'.
The Launch
Along with Chef Rakhee, the launch of the studio saw attendance from renowned food personalities and celebrities like Malaika Arora, Kunal Kapoor, Ranveer Brar, Vicky Tarnani and Natarajan A, the Head of New Business Unit of Whirlpool India. Commenting on the launch he said " "We are extremely excited with our first experiential Built-in culinary studio in Mumbai. We have established it with Chef Rakhee Vaswani with her palate culinary studio that shall display 30 Built-In Kitchen Appliance in Mumbai."
Meanwhile, Chef Rakhee said "this is my second studio in the city and am extremely excited associating with Whirlpool who shares same the brand values. This studio is the first state-of-the-art culinary entrepreneurial academy in India that gives budding chefs and food enthusiasts a playground to explore various facets of food. The equipment at the studio will give them the real exposure into the world of culinary arts."
The Palate Culinary Studio is on Juhu Road in Santacruz West; head to the website for more information. https://www.palateculinarystudio.com/index