Organic is the New Delicious with Cafe Lota
Cafe Lota gives National Crafts Museum and 'ghar ka khana' a contemporary avatar.
The mud-based mural of the cafe's logo at the entrance, the Devnagri script letters shaping themselves into the form of a lota which is then embellished with many diamond shaped mirrors, is a clue about the inventiveness of the Cafe Lota folks. With the soft rustle of silk sarees and whiffs of cardamom, Cafe Lota is but an extension of the handicraft friendly post-modernist ethos you often encounter in the cross-cultural pastiche of Delhi.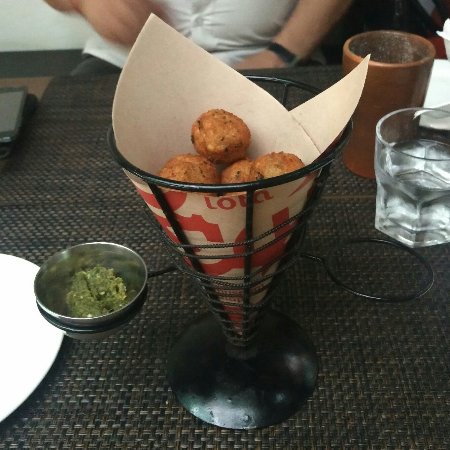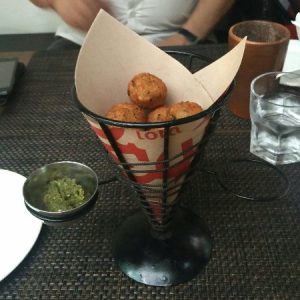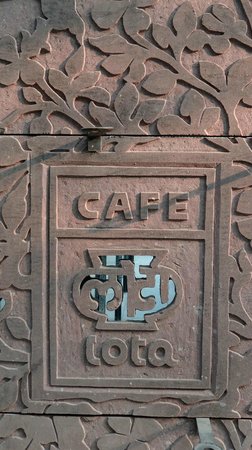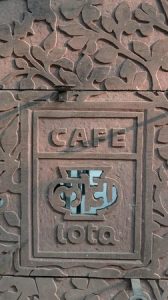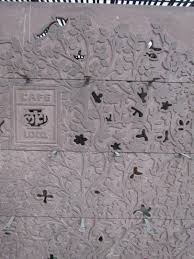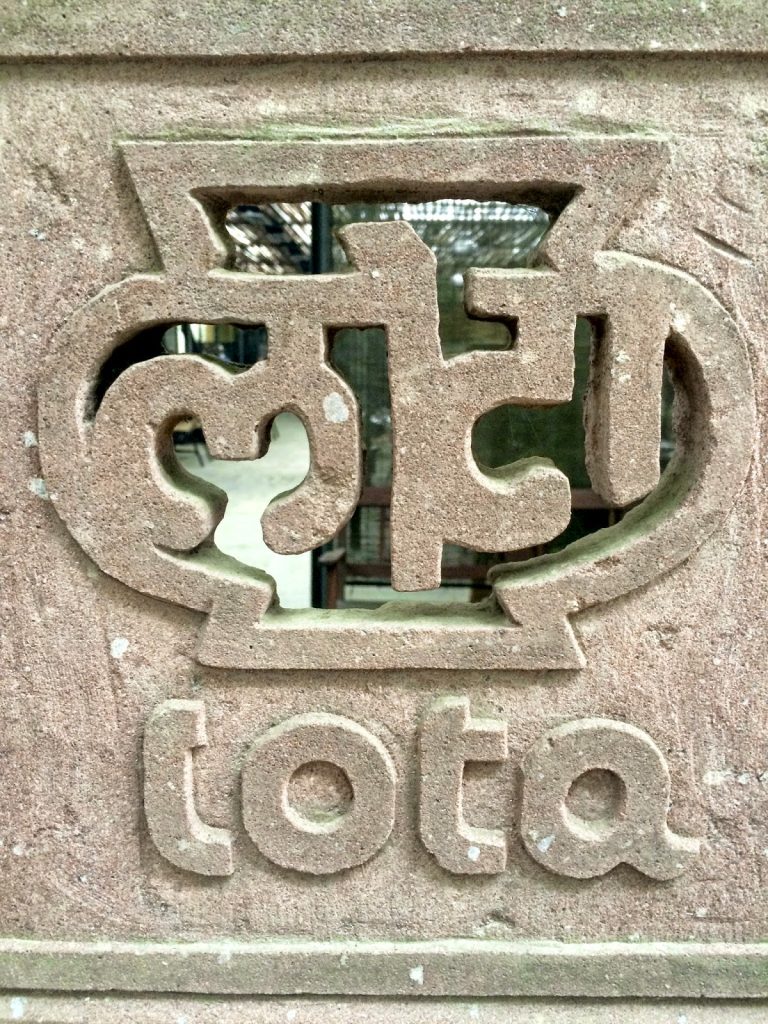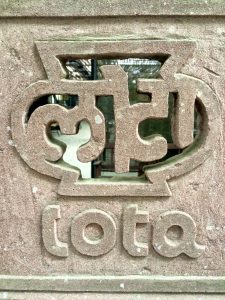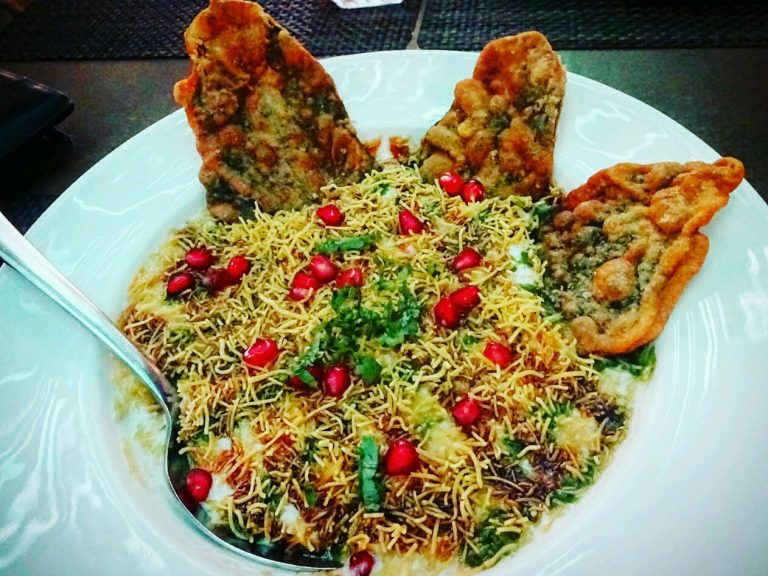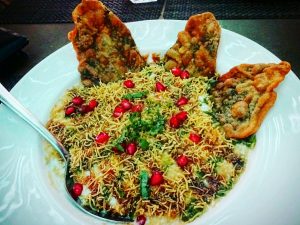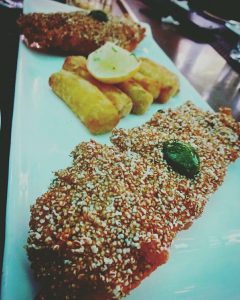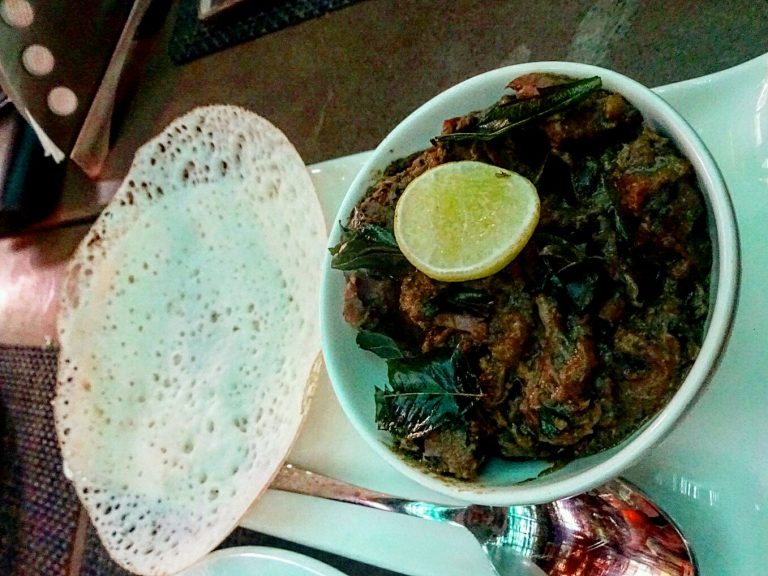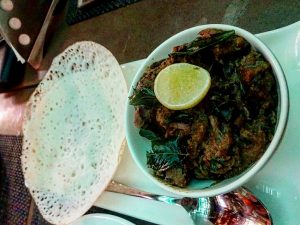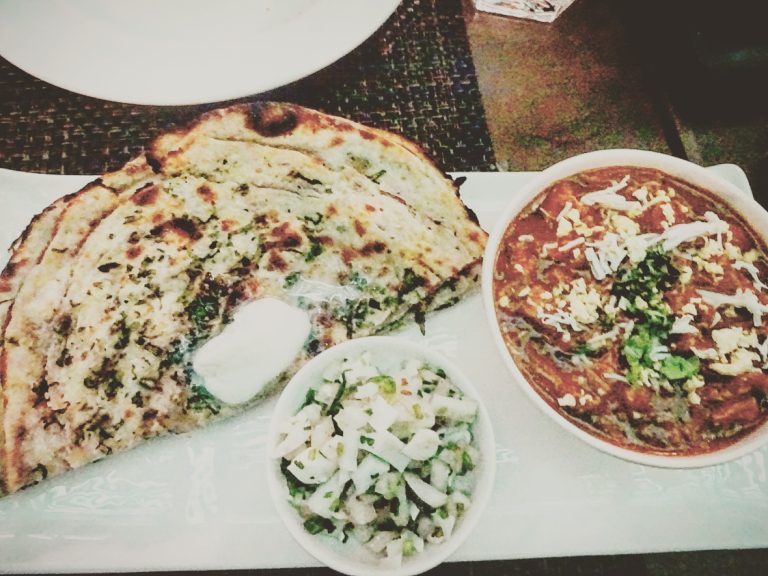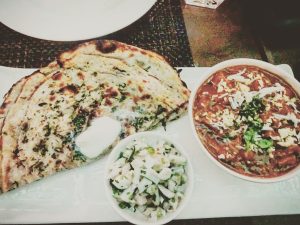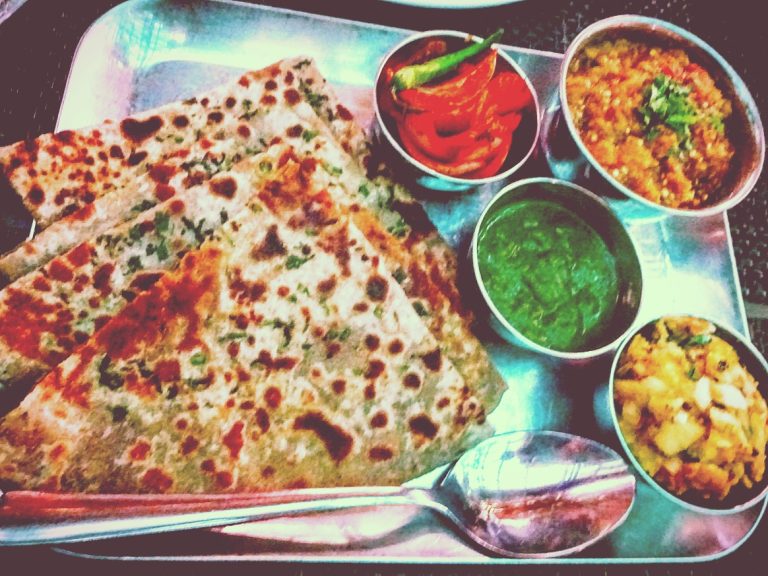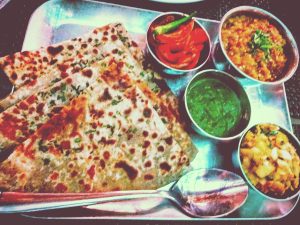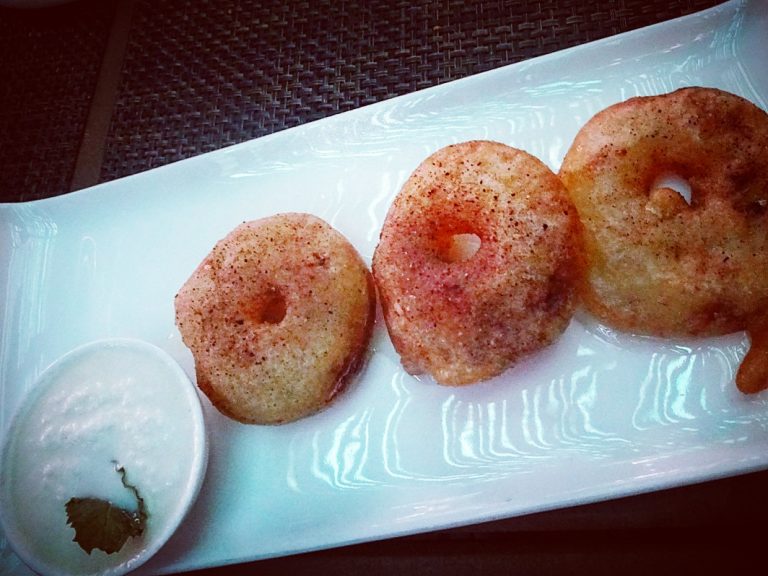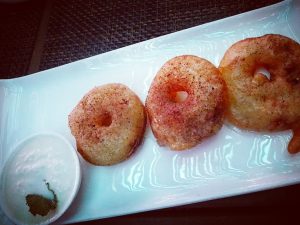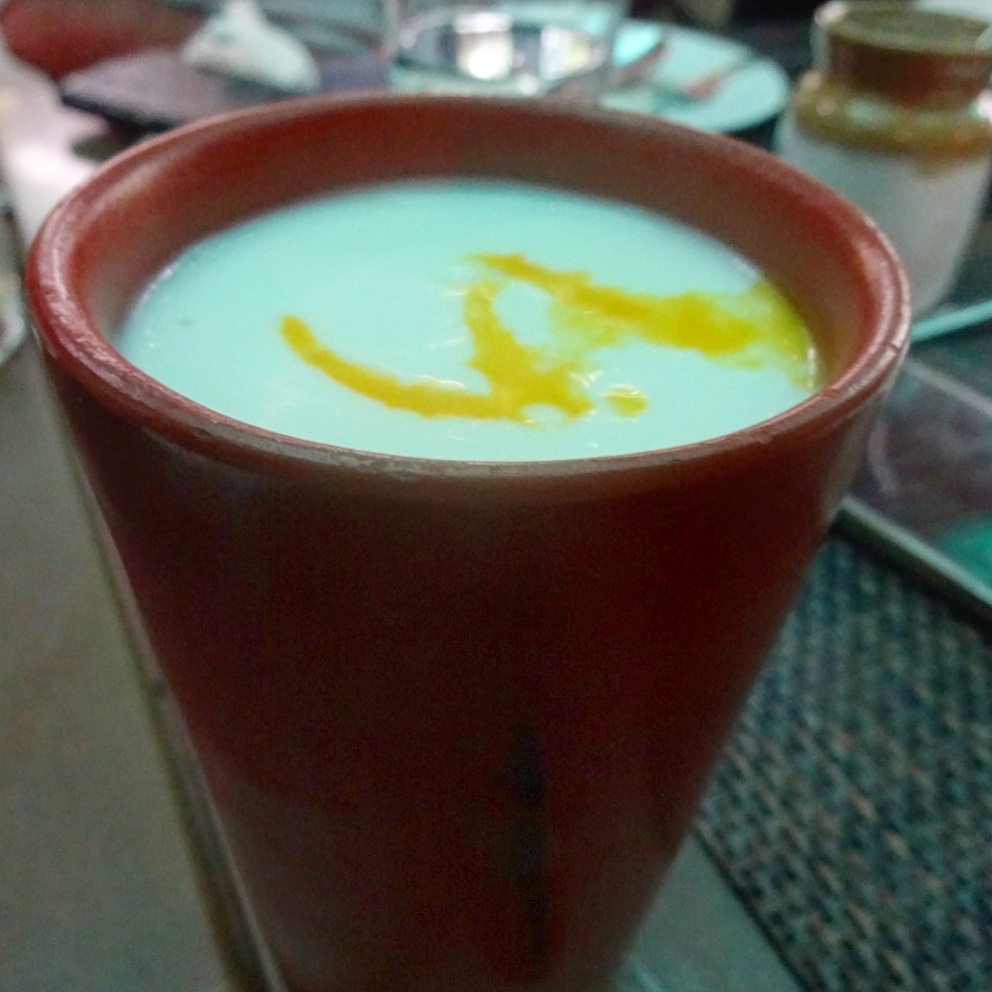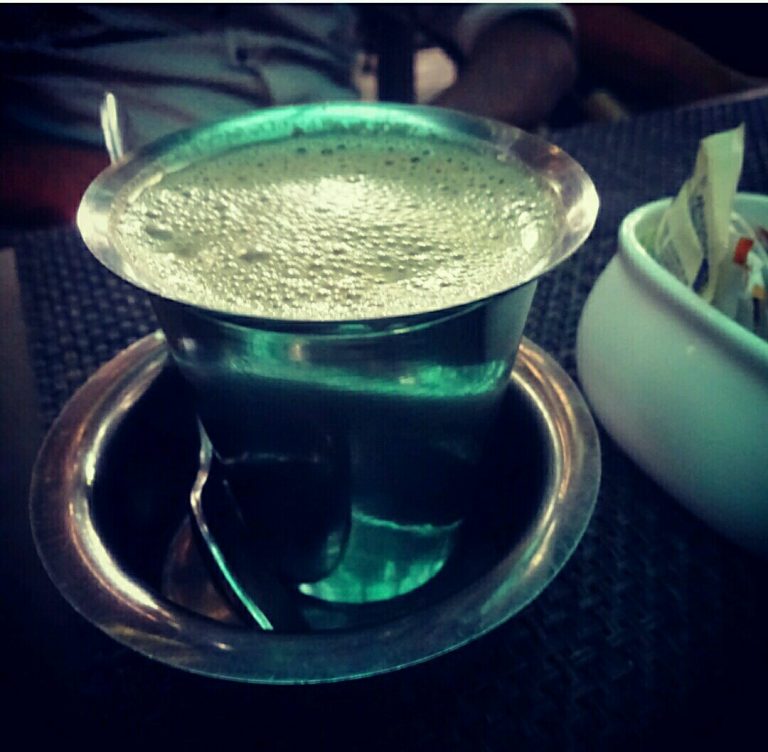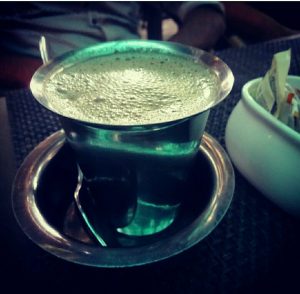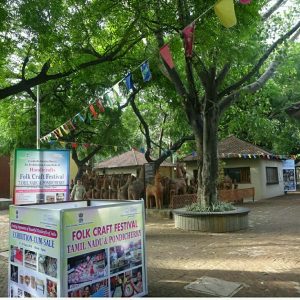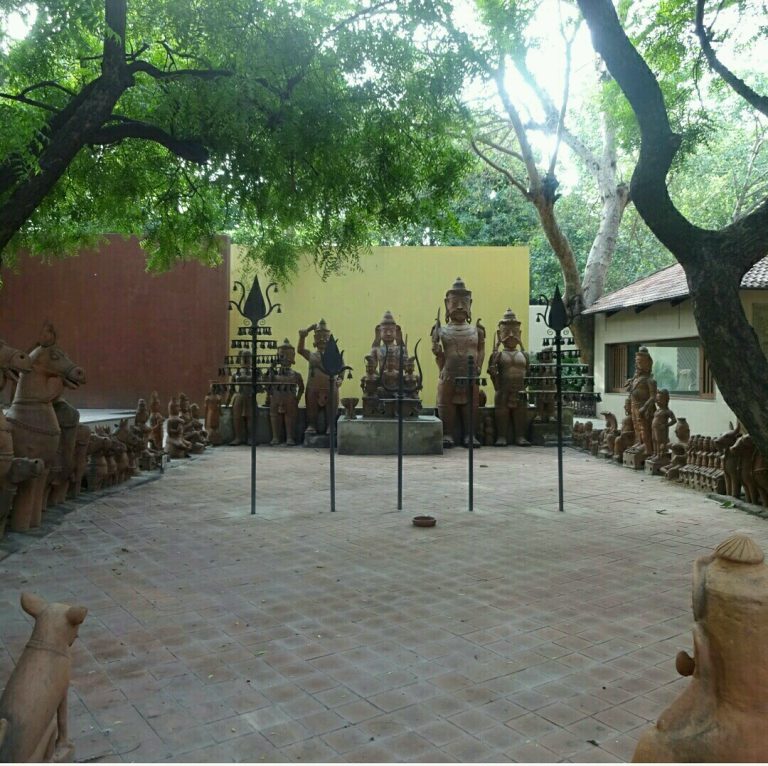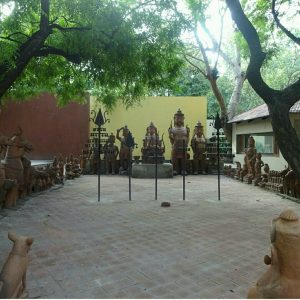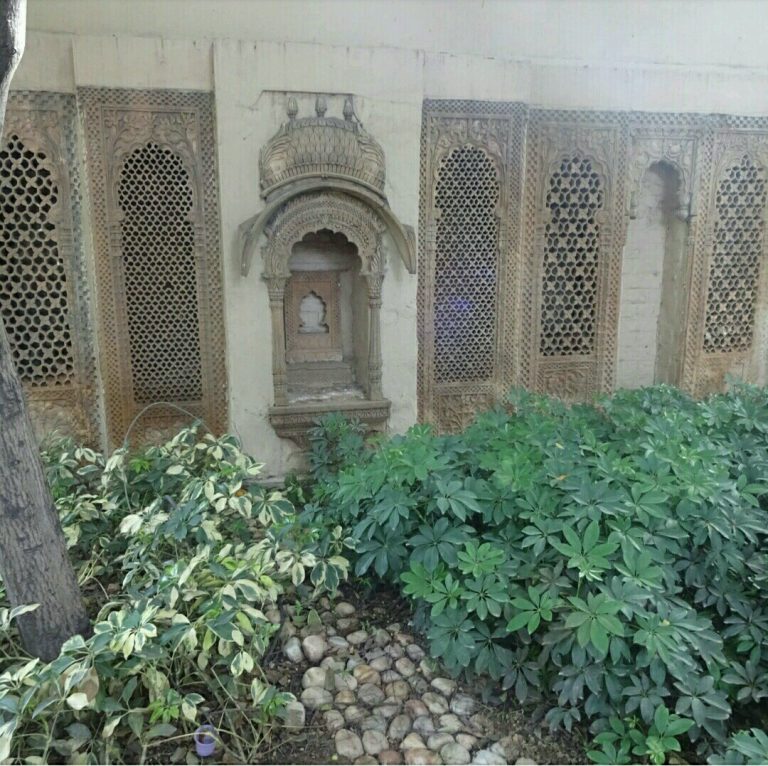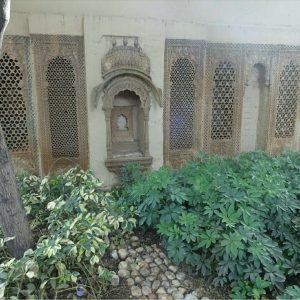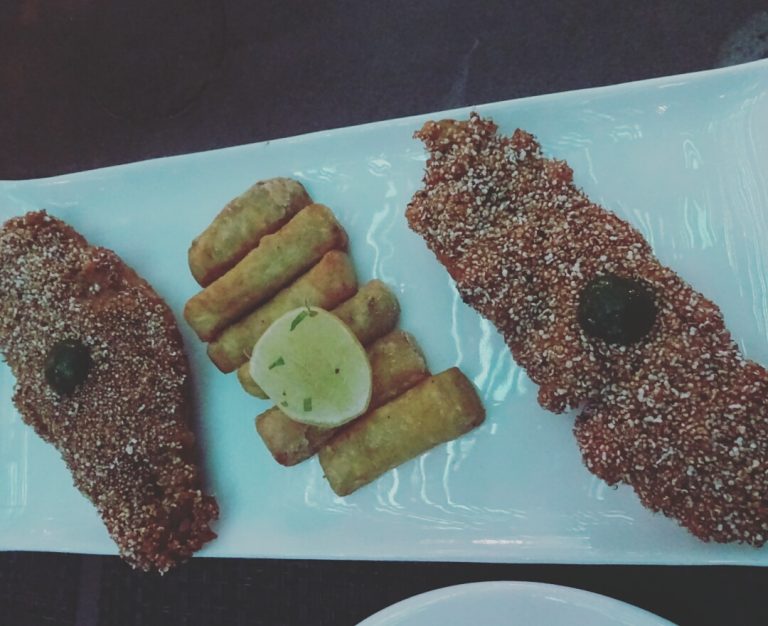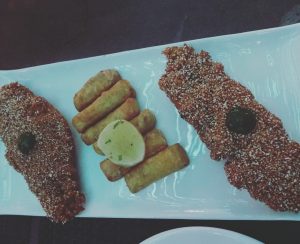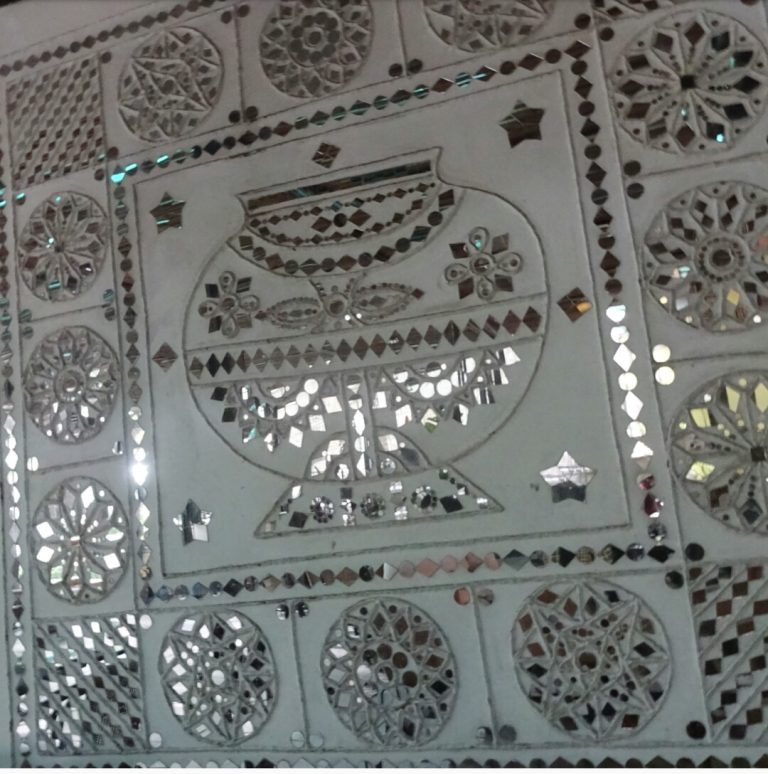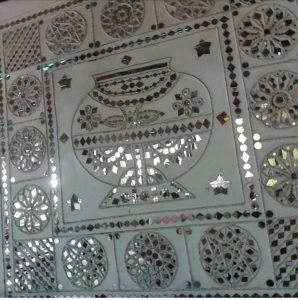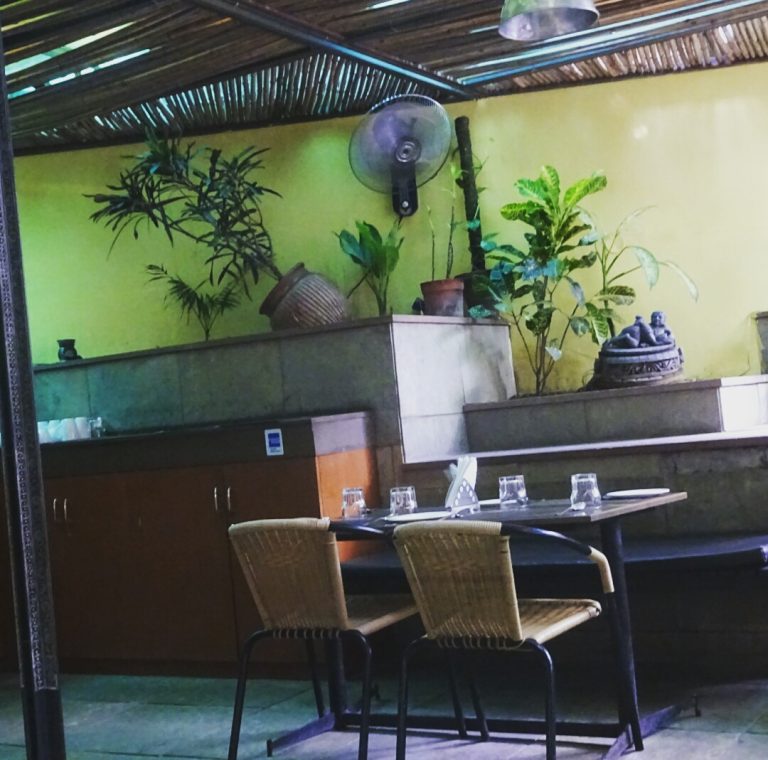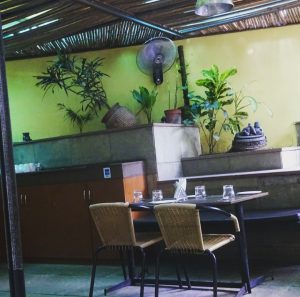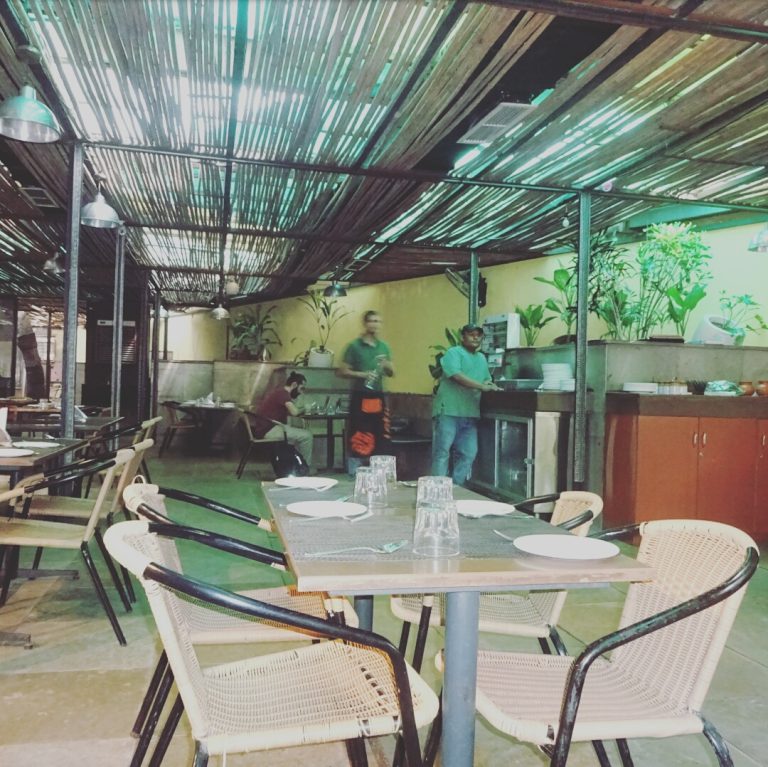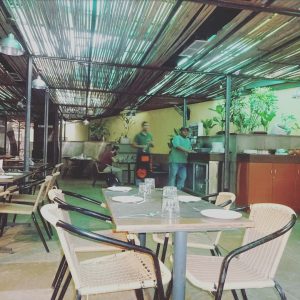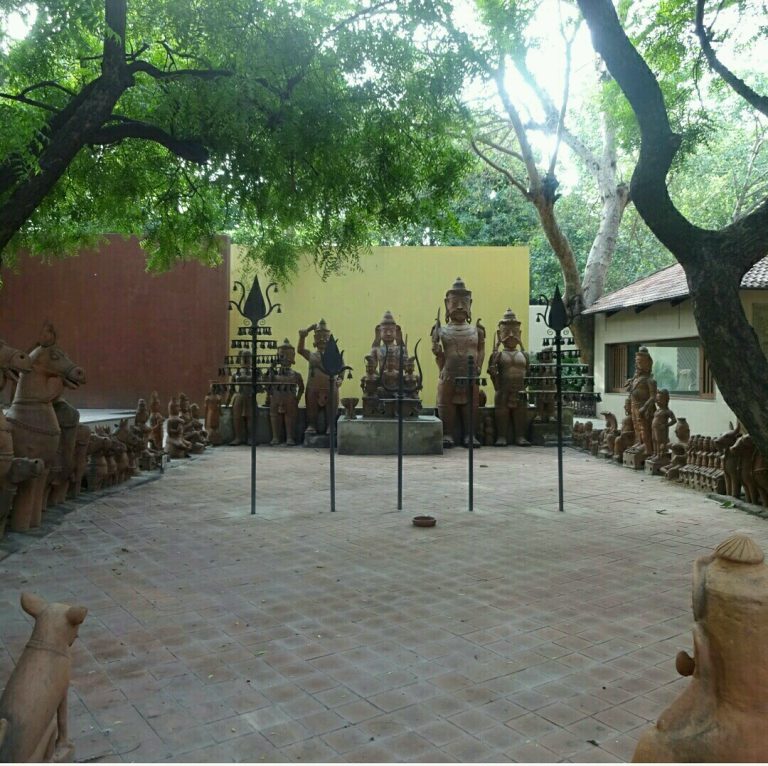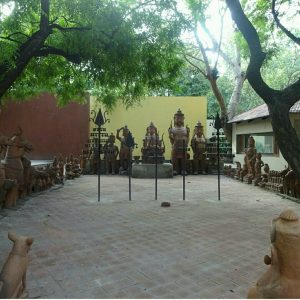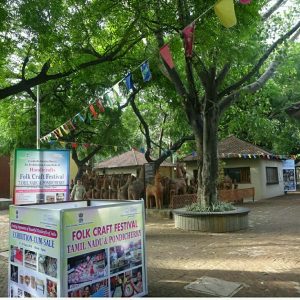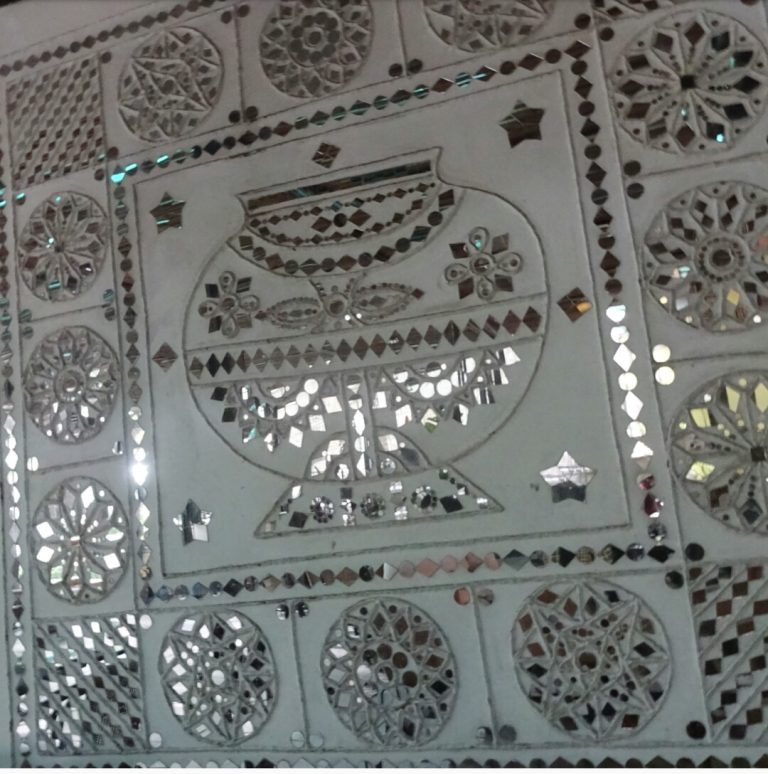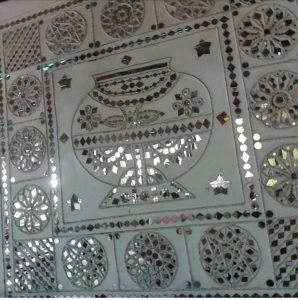 Unlike other Indian restaurants serving standard well known fare, Lota focuses on regional specialities that are known only within their specific home-ground and, I cannot wax lyrical enough about this, are cooked with incredible restraint and simplicity. There are no oily curries laden with masalas, no over-spiced, overcooked vegetables and certainly no tricks. Each dish is a testament to the chefs' delicate hand.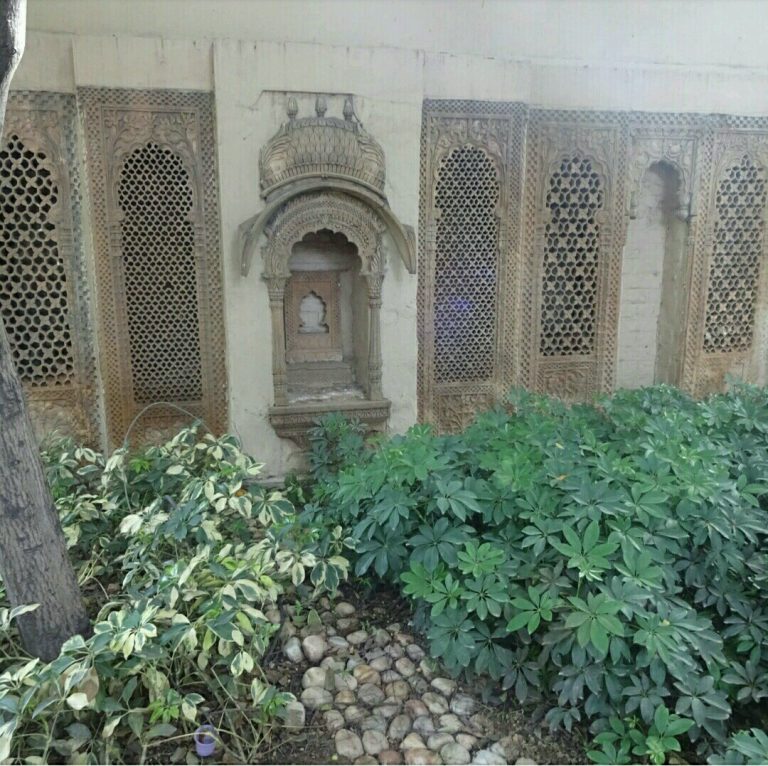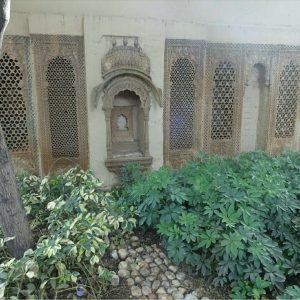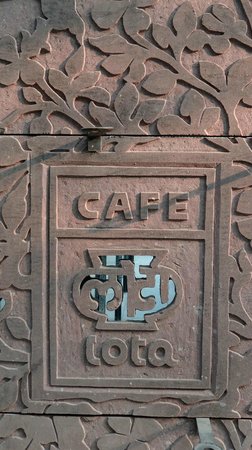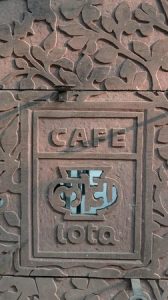 Organic is the New Delicious with Cafe Lota
In a city overflowing with restro-pubs and restaurants serving fancy continental dishes, a rustic garden café, aplomb with Indian flavours totally breaks the clutter. Nestled inside the National Crafts Museum plot, in the heart of the capital city, Café Lota is a quaint and artsy café that offers a contemporary take on regional Indian dishes. The 100% al fresco seating, with minimalist yet impressive decor, a few terracotta statues, glasswork on the walls portraying the 'lota' and relaxed seating arrangement that will only belong in a true blood café, is complete with coolers, outside a souvenir shop bearing trinkets from around the country. Named after a traditional copper/brass vessel used for storing water in South Asia, Lota is comfortably decorated in a north Indian tribal idiom, run by a young self-trained chef Rahul Dua. Perfectly in sync with the charming village-themed museum, Café Lota has the perfect ambience to enjoy a hearty and healthy meal.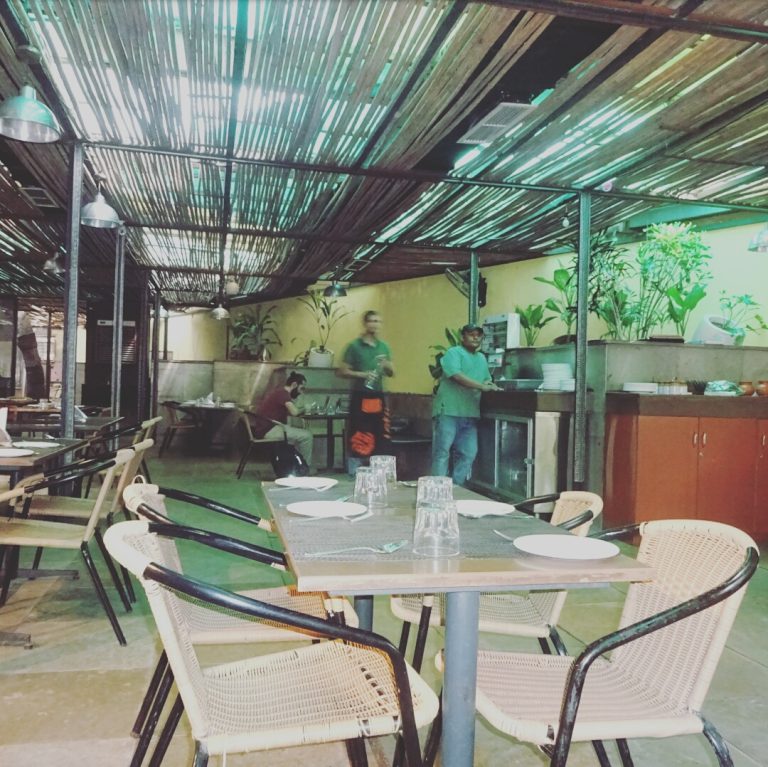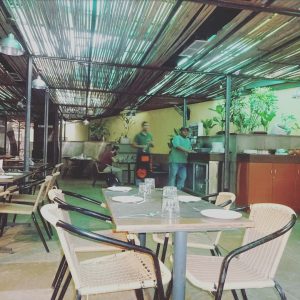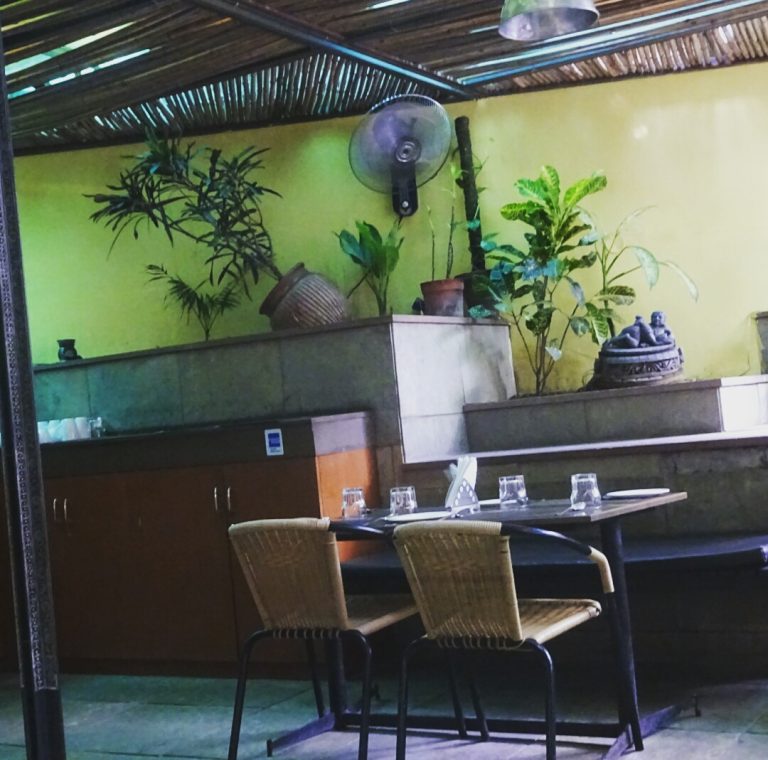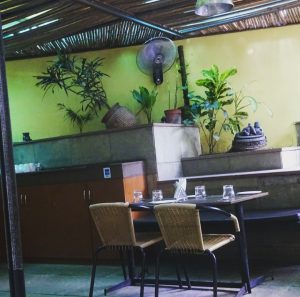 The menu
I'd heard great things about Lota but wasn't prepared for how much individual character the menu has. Indian classics are reinterpreted in playful and unexpected ways. The menu is a perfect example for unity in diversity and has been designed to blow your mind as well as taste buds. It boasts of dishes from different regions of India. Each ingredient separately tests the taste buds yet they amalgamate to truly delight your senses with every bite.
One thing that always stands out for me is the care that goes into plating each dish, all of which are well-executed. Their extensive menu consists of a plethora of options for vegetarians and non-vegetarians alike, the portions are substantial, and everything is uniformly priced. As the café brings unheard dishes from various corners of the country to your table, you realize how little you know about the cuisines of India.
Palak Patta Chaat
The palak patta chaat is a treat both for your eyes and tongue. Crispy spinach leaves, potatoes and chickpeas topped with spiced yoghurt and chutneys is quite tantalizing. This colourful beauty is a must have if you want to try something light, cool and refreshing. The different textures of crispy batter fried spinach leaves with soft potatoes and chickpeas, beautifully doused in cool, smooth yoghurt, with dashes of spicy green chutney and sweet and sour tamarind chutney (saunth) and topped with crunchy pomegranate seeds, papdi and bhel, is a promising start.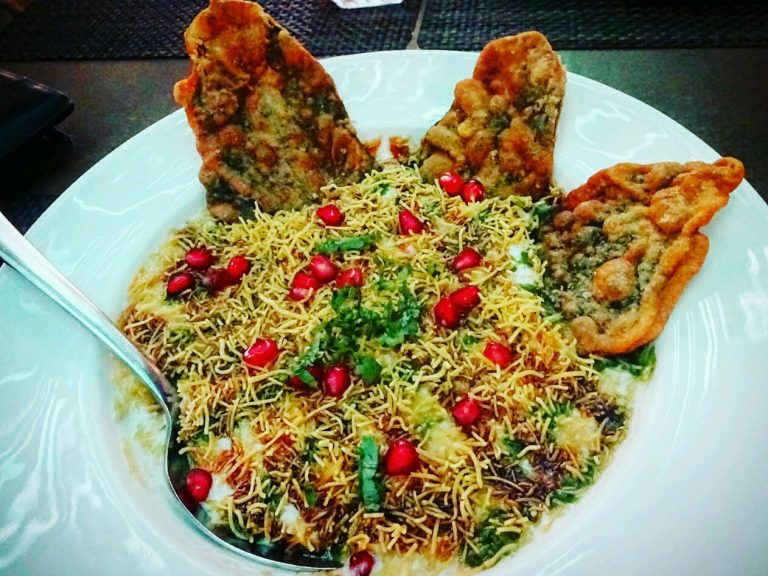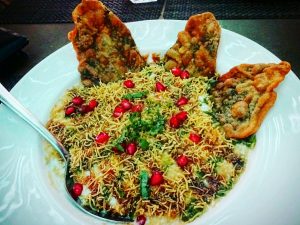 Sabudana Popcorn with Hari Mirch Thecha
Crumb-fried dumplings of sago and mashed potato is served with green chilli dip. Deep-fried round, crunchy balls of sabudana mixed with potato were served in a metallic cone along with a thick, spicy green chilli thecha. This green chilly chutney should surely come with a warning and a glass of water; it was that spicy and went perfectly with the slightly bland sago balls.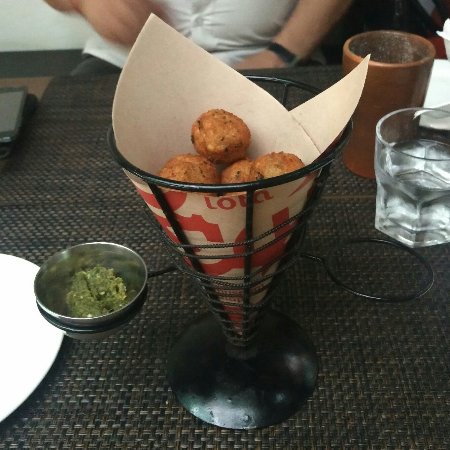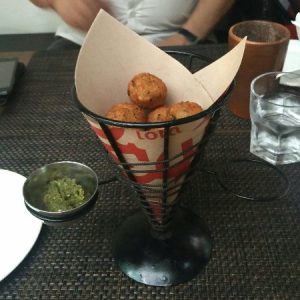 Fish 'n' chips
Café Lota's take on fish 'n' chips was presented in the form of amritsari, amaranth machali and shakarkandi. Batter-fried fillets of sole crusted with popped amaranth grains, served with sweet potato chips was one hell of a fishy dish!! One of the best fusion foods I have come across. Melt in mouth fillets of Sole fish, with a crispy grainy coating, accompanied by the healthier cousin of potato, sweet potato. I couldn't have ever thought of this before I actually ate it! Remembered this quote "The greatest things are the simplest".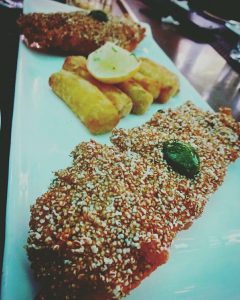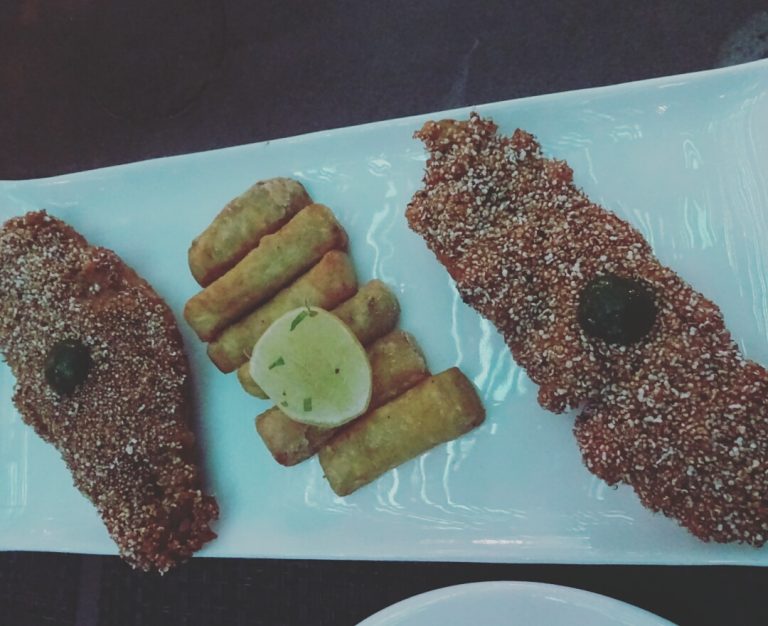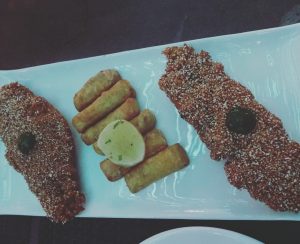 Sattu Paratha aur Chokha
Whole-wheat flatbread stuffed with roasted gram flour, served with smoked brinjal mash, potato mash and coriander chutney. Thin triangles of parathas with a delicious earthy filling of sattu with smoky baigan ka bharta and simple aloo ki sabzi served along with green chutney was a very humble and flavourful dish. One can even call it Lota's twist on litti chokha!!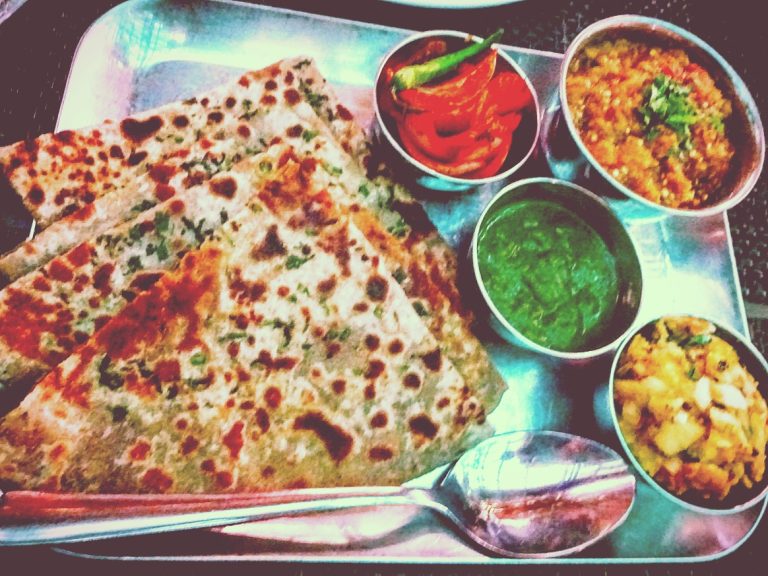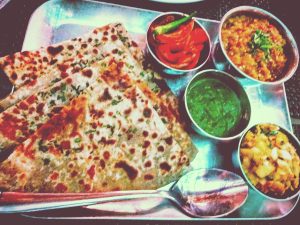 Chicken Bharta
Shredded chicken cooked with eggs and tandoori spices, served with egg-white kachumbar and pudhina paratha. A plate full of delicious came to our table with succulent shreds of chicken cooked in a thick gravy with eggs and mild spices. With a pudhina paratha finished with a dollop of white butter and kuchumbar made of egg whites, onion, tomato, chilli and coriander, this one a very healthy and delightful dish.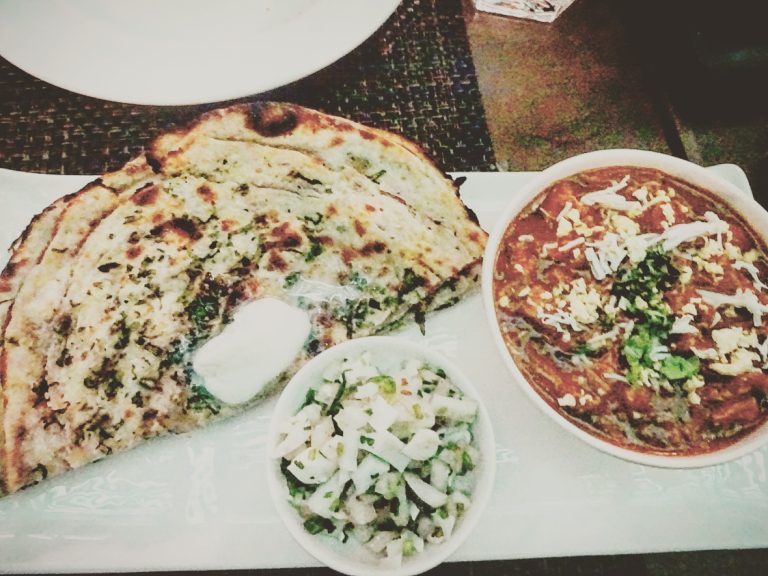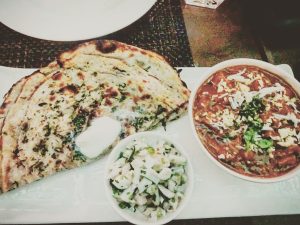 Mutton Sukka
Spicy boneless goat meat morsels cooked with cracked coriander and coconut, served with appam. Tender, juicy and fall apart morsels of lamb, cooked with curry leaves & thin slices of coconut , tempered with coconut oil was spicy, copious and scrumptious and the paper thin, soft appams were the perfect condiment to sweep up mouthfuls of this deliciousness.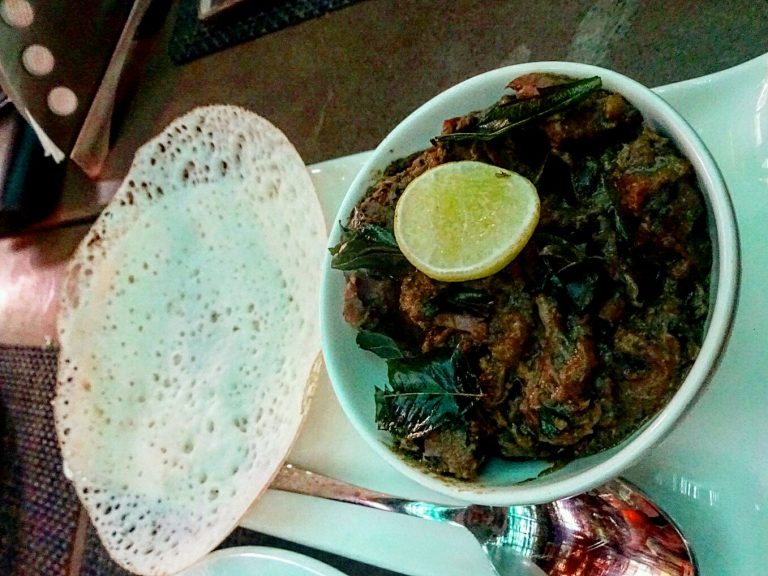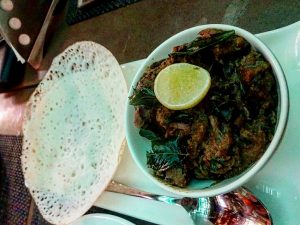 Apple jalebi
Soft apple encased in a crispy jalebi-like crust, deep-fried, dipped in syrup and sprinkled with cinnamon, is a beautiful and delicious combination of East and West! The thick apple fritters were overly sweet but the cinnamon added a great flavour to it and they were served with coconut rabri, a subtle flavoured delicious coconut dip, which cut the over sweetness of the jalebi. The dessert course – the concept and its execution – is just superlative.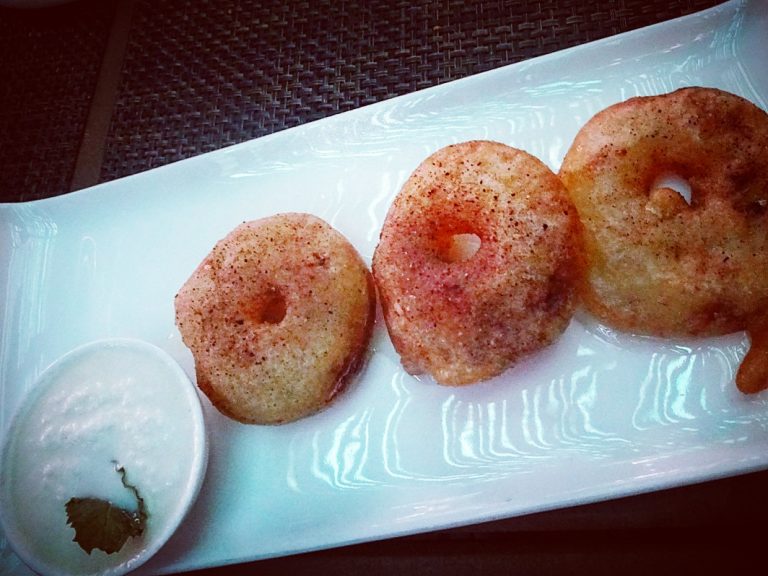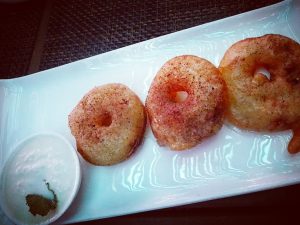 To drench it all down, we ordered their Cold Kappi, which was basically milk, sugar and ice blended with a shot of aromatic filter coffee. It was perfectly balanced and delightful. We also had Jal Jeera, a traditional indian drink with dry roasted cumin seeds and fresh mint, it was refreshing. Next on the table was Kesari Lassi, a thick blend of yoghurt, sugar, saffron and ice, it was perfectly balanced and wasn't too heavy on the palate. Last on the table was a round of Filter Coffee, dark roasted coffee brewed in milk, to end the delicious regional food journey.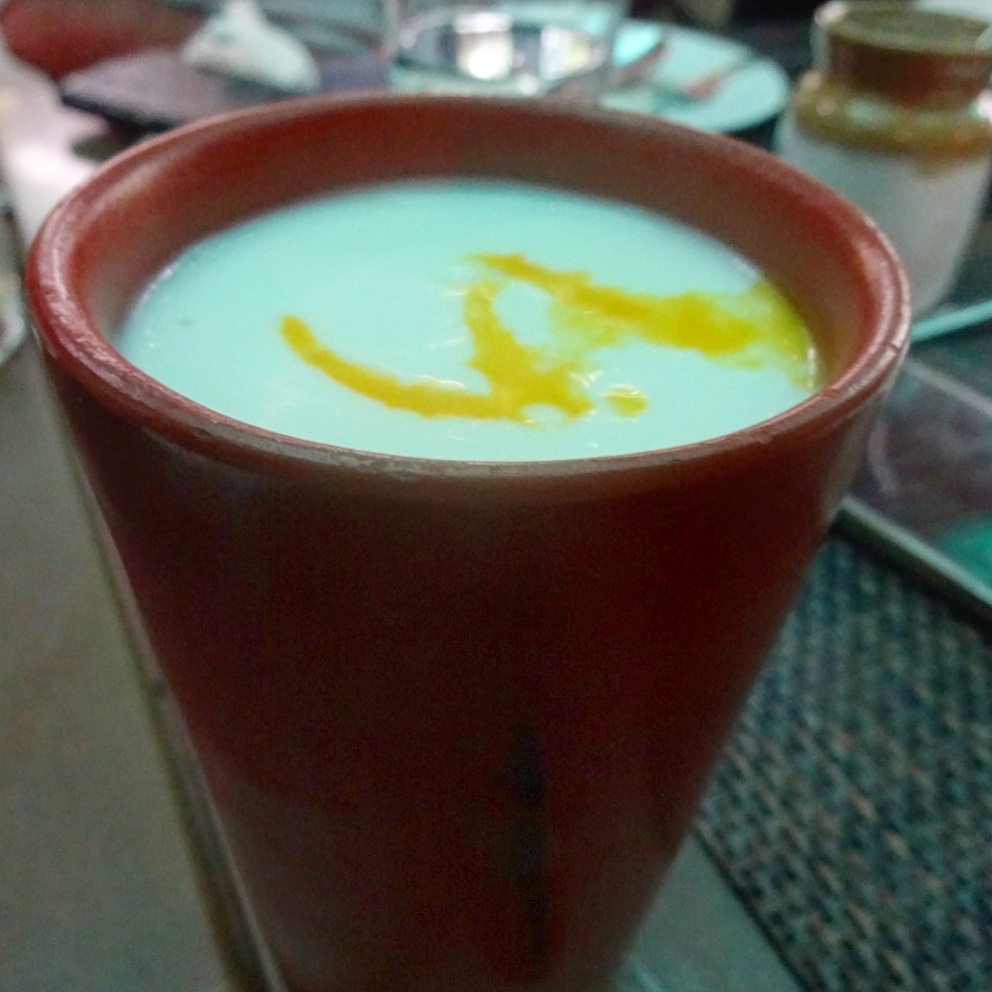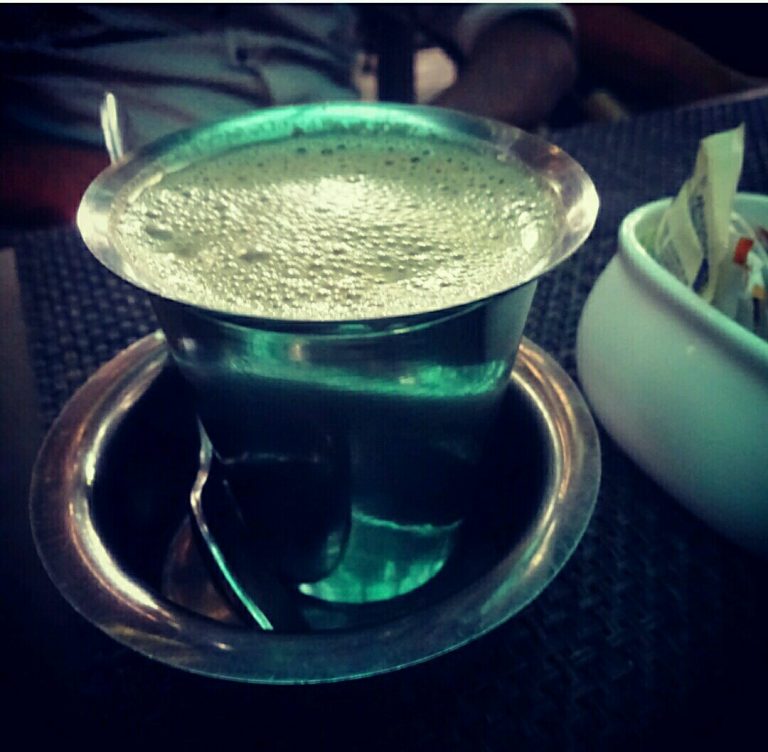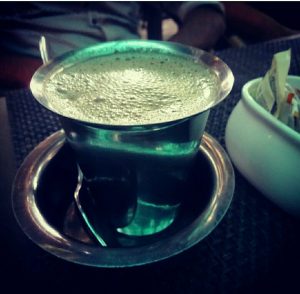 Whilst there is no dearth of traditional Indian restaurants to go to in Delhi, there is nothing that marries traditional recipes with a modern sense & delicacy that doesn't leave one bursting at the seams. Lota bring the Indian cooking found in the best domestic kitchens (where the best Indian food is to be found) whilst adding panache & style to flavour.
Some places we visit just for a new experience, some for delicious food and some for that peaceful meal in a beautiful calm environment. This cafe offers everything under one roof! I highly recommend this place to everyone!