The Organic Garden: India's One Stop Solution For All Things Organic
Many urban dwellers have romantic ideas about farms, imagining fields of green, fruit laden trees in orchard, idle cows and farmhouse kitchens whipping fresh produce into delicious meals.
These ideas were challenged a few years ago, when people were introduced to corporate or intensive farming; methods of farming where large farms sought to improve their crop yield, produce size and – subsequently – profits by using chemical fertilizers, pesticides and other means; practices which endanger the crops' integrity and quality.
As a response to the dangers of conventional farming, both large corporations and on ground consumers are scanning supermarket shelves and local markets to find organic produce. An infinitely convenient more option that we'd like to introduce you to is The Organic Garden; an online portal in India which is a one stop shop for all things organic.
 Why Go Organic?
Before we take you through The Organic Garden's journey, allow us to tell you a little about organic farming and why organic produce is the way to go. Organic farming methods choose to use natural fertilisers (made with compost, manure or bone meal) and natural pest control while avoiding the use of growth hormones, artificial fertilisers and pest control techniques.
Produce from organic farms is more nutrient rich and can help strengthen the immune system and one's resistance to diseases.  Indeed, many people who have sampled organic food say that they can actually taste the difference and rhapsodise about the rich, fresh taste of organic produce. Considering that, why would you not want organic fare filling your kitchen and fridge?
Since it shuns the use of artificial chemicals and encourages biological diversity it has been recognised as better for the environment. In a world where we're beginning to feel the effects of global warming and understand the immense importance of protecting the environment and lifestyle diseases are on the rise, doesn't organic farming make absolute sense?
The Organic Garden: The Roots
It was an understanding of the benefits of organic farming and the desire to make organic produce easily available and accessible in India that laid the foundation of The Organic Garden. The Organic Garden traces its roots back to September 2011, when Manisha Temkar, who is extremely health conscious, was joined by Kiran Temkar to make the dream initiative come true.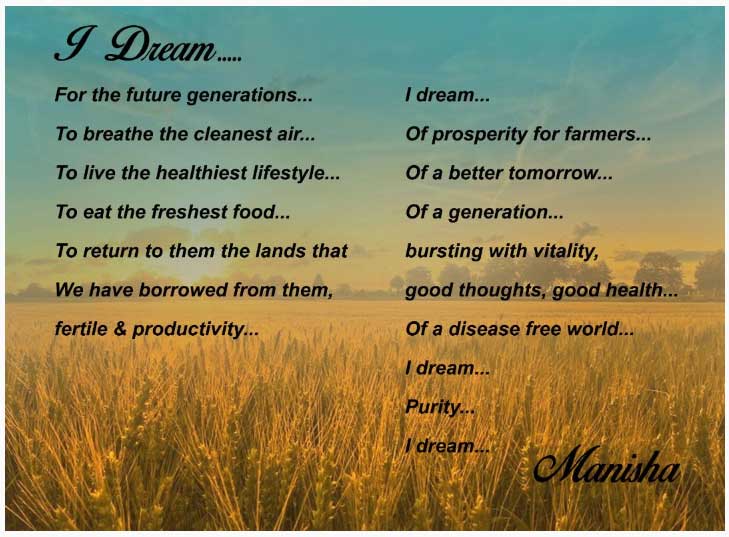 Today, The Organic Garden boasts years of experience of working with farmers to help them produce quality, healthy crops and bring these crops to customers.
Since its inception, The Organic Garden has grown into a tall, proud organisation, symbolised by the blooming tree in its logo. It sells fruits and vegetables on its portal and delivers across Mumbai and also sells organic grocery products including grains, organic beverages and spices across India.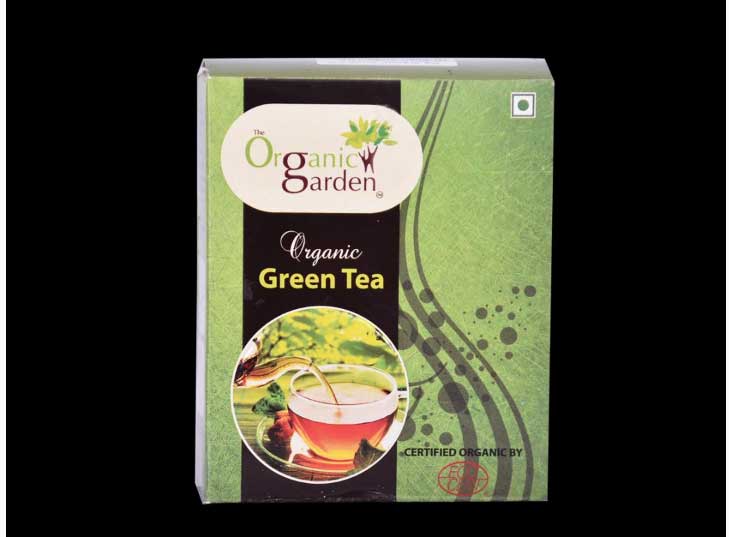 The Organic Garden sets itself apart in a variety of ways; through its detailed attention to customer care, its focus on high quality produce and its commitment to transparency. Since it has been in the business of delivering premium organic fare for five years, it has a streamlined process which ensures its customers' satisfaction.
Farming Tales And Quality Control
This process, naturally, begins at the farms where The Organic Garden harvests its produce. The organisation works with a large network of farmers, encouraging them to grow organic crops and working with them to do so in best conditions for the produce.
The farms use methods which allow their produce to receive accreditations from the Government of India's National Programme for Organic Production (NPOP), Ecocert and the Food Safety and Standards Authority of India. You're probably familiar with the FSSAI; the NPOP has specific standards for production of organic foods which has been recognised by the European Commission and the USDA as similar to their own organic production guidelines.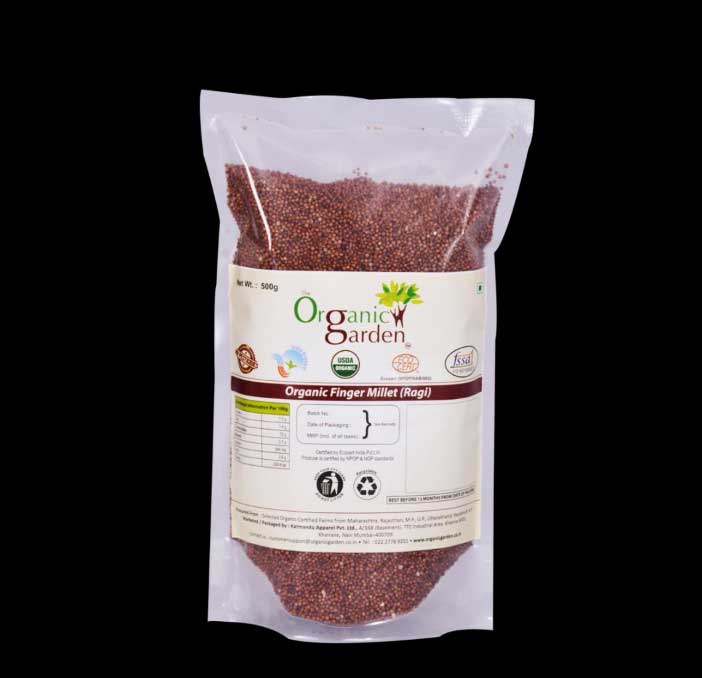 As well as ensuring that the produce receives the accreditations, The Organic Garden takes several additional steps to maintain high quality produce including testing crops at multiple stages of their growth using a random sampling method. After they are taken to The Organic Garden's Navi Mumbai warehouse, they are tested again before being dispatched.
To maintain complete transparency and enhance its customers' confidence about their produce, The Organic Garden welcomes visitors to their warehouse with open arms. Here, they can take a look at the process which brings the produce to them as well as purchase produce right from the source. Wouldn't such a visit bring the concept of 'farm to fork dining' alive for you?
Customer Care and Convenience
It's this attention to detail and The Organic Garden's engagement with its customers which has built The Organic Garden a large pool of loyal customers who are happy to share glowing testimonials about it.
"Ever since we moved to Mumbai, We never had any difficulty in sourcing good quality organic produce, thanks to organic garden," reads one testimonial from Kantha Krishnan, found on The Organic Garden's website. "It is a great one-stop solution. They have a good variety of fresh produce, nominally priced and also deliver promptly."
A testimonial from another customer, Soji is in similar vein; " We get very good quality organically grown, certified fruits, vegetables and grocery items from them from last year onwards. Today all the normal food items grown are containing traces of harmful chemical fertilizers and pesticides which is dangerous to our health. Organic Garden provides us organic food items at reasonable price. Their delivery is also very good. If we order online today we will get delivery tomorrow."
These testimonials speak not just to the quality of the produce, but also to the customer centric approach of The Organic Garden. Convenience is offered to customers at all levels of the purchasing process. We live in a world where convenience is worshiped; we have everything from apps to book cars, buy books and reserve show tickets. Why should it be any different when it comes to our staple food needs?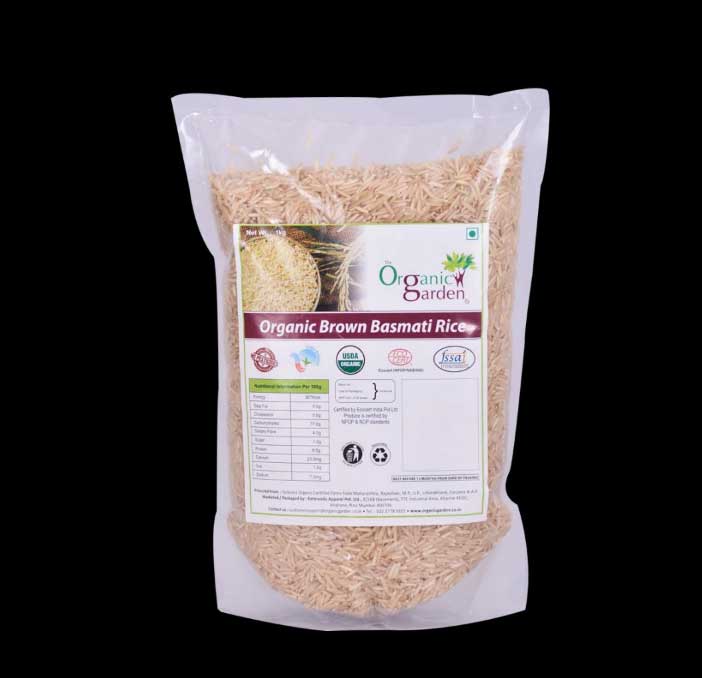 Convenience begins with the website itself; it's a one stop shop for all things organic. All the pantry and kitchen staples, from fruits to vegetables to spices, seeds flours and grains, edible oils and even health and beauty products can be found with a few simple clicks. Once you've decided what you want, you simply have to click through to the online order page or even Whatsapp-in your order – perfect for when you're on the run.
The convenience is carried through to The Organic Garden's payment options; customers are given the option to pay online, through cash on delivery, card on delivery, through Sodexo and through Paytm. The organisation also offers a easy return and refund policy.
Time To Shop?
A quick click through The Organic Garden's website yielded a plethora of produce. Fruits include organic bananas, guavas, coconuts, melons and grapes, while vegetables include potatoes, beetroots, tomatoes, sweet potatoes and radishes. More exotic vegetables such as broccoli, kale, lettuce and micro-greens are also available.
Meanwhile, The Organic Garden's Grocery products include Quinoa Seeds, Pre Prepared Masalas, Wheat Flour, Red Rice, Salt Coffee Powders and Teas.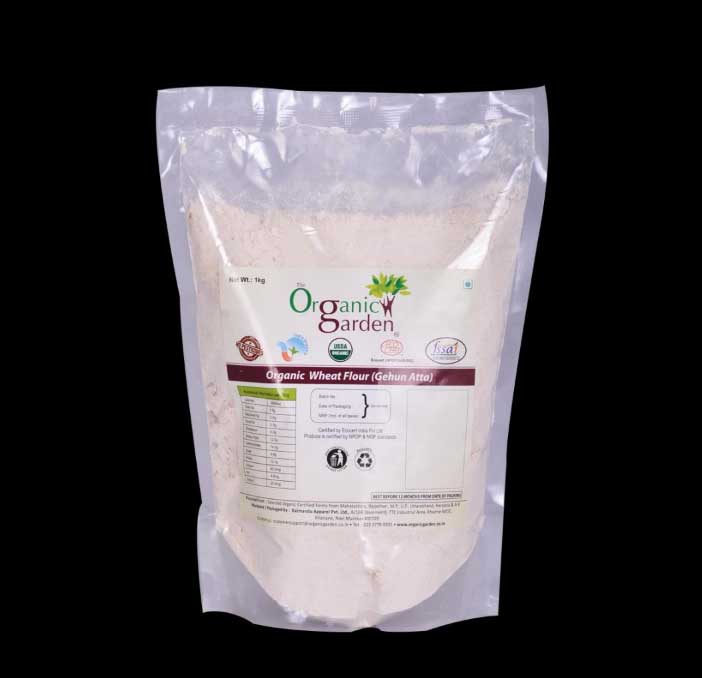 Are you, like us, already envisioning a delicious, completely organic menu courtesy The Organic Garden's produce? Then, head over to their website to do some shopping; they deliver fruits and vegetables across Mumbai, and their grocery items across India.