Oreo Has Released Another New Flavour, Showing The World That They Have Truly Won Food in 2016
The end is here, but Oreo is not done yet! They've introduced a brand new flavour and it's going to make your head spin. So far, they've had the best and wackiest of flavour ideas, but in true Oreo fashion, they're going to make this last week of the month the best food filled week you've ever had.
In 2016 alone, we've had apple pie, pumpkin spice, toasted coconut, brownie batter, cinnamon bun flavour, Swedish Fish and a lot more than we can even remember. Then again, maybe we're getting it confused because there have been so many new flavours, it's all starting to blend together. But the new flavour is totally worth the wait: Chocolate Strawberry Oreos!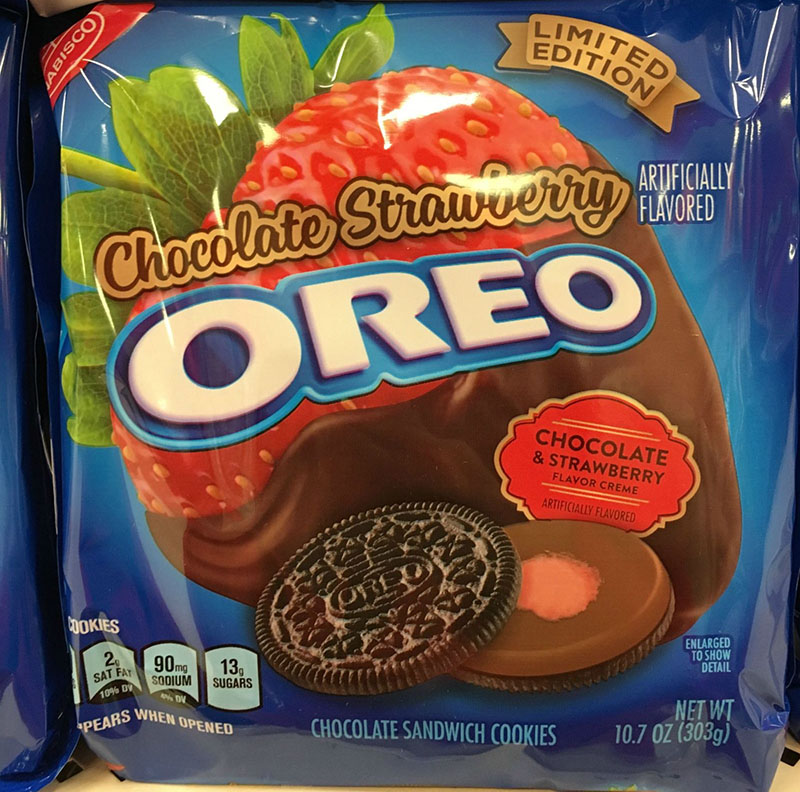 But now, Target in Kansas has launched this brand new flavour and it's going to be the best ever. This was first reported by Delish , when one of their editors found it in the cookie aisle at Target. So what makes this new flavour special?
It's like chocolate covered strawberries, but in cookie form. The strawberry scent is very strong, so it's literally like eating a strawberry covered in chocolate. According to Delish, the flavours are perfectly balanced with the right mix of strawberry and chocolate. We might say that one cookie will be enough, but there's no such thing as just one cookie, because with this new flavour, you're not going to be able to eat just one.
Image credit: Delish.com