Oprah Winfrey Cooks Up A "Sexy Breakfast" For Stephen Colbert
Oprah Winfrey recently released her cookbook Food, Health and Happiness early this week and soon after she was seen whipping up one of the recipes – the "sexy breakfast" – from the cookbook on The Late Show with Stephen Colbert. Trying to understand the etymology, the late night host joked "What makes it sexy? Do you eat naked in front of a full length mirror?"
Well, as it turns out, the "sexiness" of the meal has got nothing to do with the person eating it. The sexy quotient lies entirely in the recipe of the breakfast. The media mogul adds a spicy salsa comprised of serrano chiles, jalapeño chiles, onion, garlic and tomatoes, before topping the whole thing with her favorite indulgence – truffles.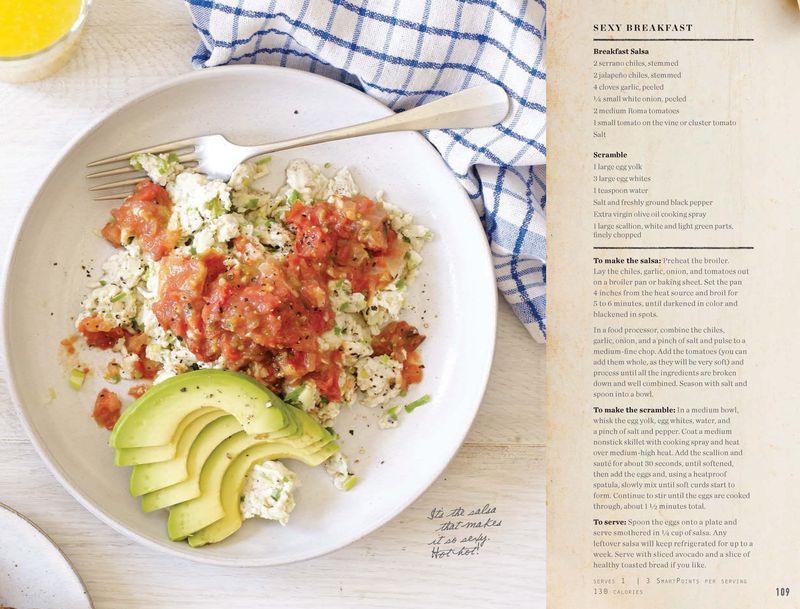 Image: Flatiron Books
Not one to shy away from sneaky remarks, Colbert said "Truffle zest, is that only for billionaires?" asks Colbert. "Do you just rub this under your arms in the morning?" Yes, it was a joke because truffles don't cost much.
Once done, Colbert was extremely satisfied with what Winfrey had cooked for him. In fact, he found the whole dish so "extremely sexy" that he wanted to eat it for every meal of the day, but the media mogul had a better idea. She said: "I want you to have some pasta for dinner, or if you want tacos or something or fish, a big salad. I don't want you to just eat one thing," she says of those looking to try out the point-based system. "You're gonna balance, you're gonna have a great time, you're gonna eat the foods you love."
Watch the full clip from The Late Show below.