Online Grocery Delivery Service PepperTap Receives $4 Million Funding And Purchases Jiffstore
Gurgaon based online grocery ordering service, PepperTap announced a double whammy yesterday; it has raised $4 million in funding and has also bought the Bangalore based Jiffstore, a hyper local grocery delivery platform.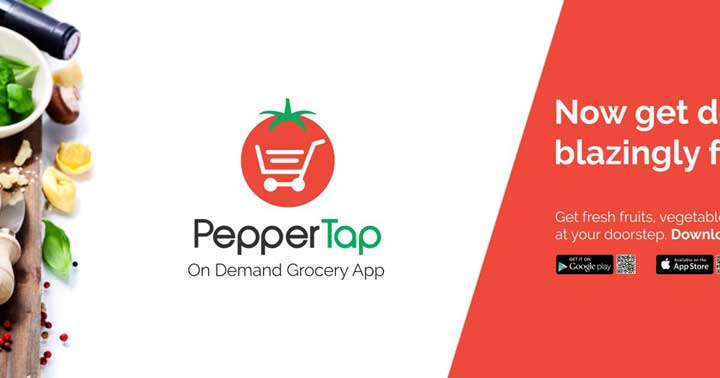 The Funding
The $4 million that PepperTap received was the last amount of funding in their Series B funding round which included investments from Snapdeal, Innoven Capital, Sequia India, SAIF Partners and Beenext. Collectively, PepperTap has raised around $40 million in the Series B round.
"When we announced the funding from Snapdeal and others (of $36 million), we had said we will raise another $15 million (Rs 99.50 crore). Innoven has invested in us and we are in discussion for $11 million (Rs ​72.96 crore). This should be announced in a month's time", said Navneet Singh, the PepperTap CEO – indicating that PepperTap may make news for receiving even more funding in the near future.
Tapping into Jiffstore
Meanwhile PepperTap used their current funding to purchase Jiffstore for an undisclosed amount, using both cash and stocks.
The purchase will allow PepperTap to expand its presence in Bangalore as well as increase its employee base.
The Perks Of PepperTap
While the news about funding is all very well for PepperTap we're sure the regular layperson will wonder – what's in it for me?
Well, like competitors BigBasket and Localbanya, PepperTap allows a customer to place grocery orders online and have them delivered within a few hours.
PepperTap offers a variety of edibles, such as cooking staples (flour, spices, dry fruits, oils and ghee), fruits and vegetables, dairy, snacks and read to eat items. It also sells household items, health supplies and beauty and personal care products.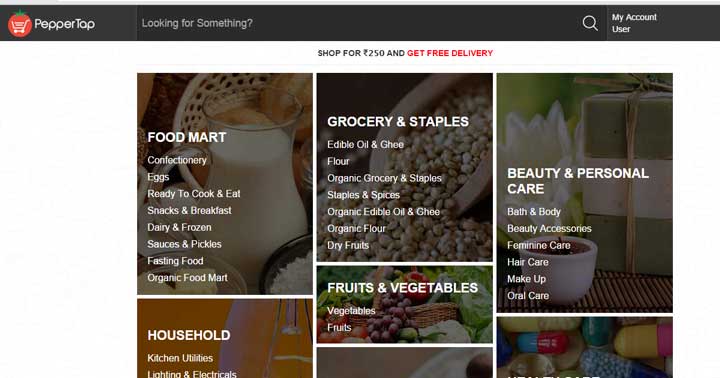 With additional funding, most companies focus on expansion, marketing and logistics; all factors that will ultimately lead to better customer service. So, dear foodies – there's your answer; PepperTap's funding will possibly lead to a better shopping and subsequently cooking and eating experience for you. After all, it always comes down to food.