This Olympic Gold Medalist Uses Cheese To Heal Her Wounds
Sportspeople's ways of dealing with boo-boos and aches is way different from ours. Case in point, Olympic Gold Medalist Lindsey Vonn. An ace skier, Vonn doesn't let any cut, scrape, or sprain put her down for she has the ultimate cure for all such physical hurdles – cheese! No, the 33-year-old doesn't eat the dairy product; instead she applies it on her body.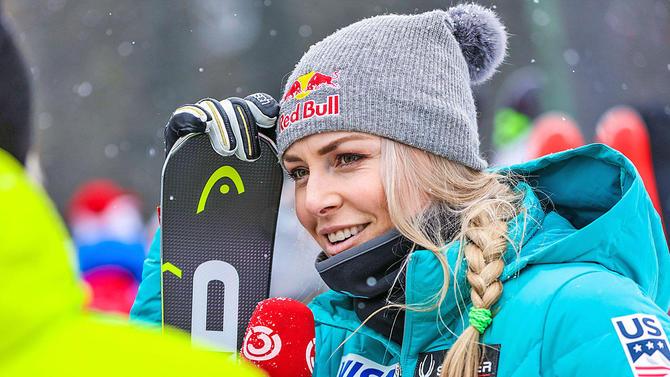 Image Source
Some Cheese Therapy
"We push ourselves to the limit, and we are going 90 miles an hour down an icy mountain, and sometimes things go wrong…and so I just figure out a way to pick myself back up", Vonn was quoted by Food & Wine.
The skier recently revealed her offbeat dairy healing therapy in a series of Instagram stories, in which Vonn can be seen applying the creamy mix on her knee. "Some cheese therapy. My favorite", she wrote of the healing regime, called Topfen, that she's been using for quite some time now. "It is an Austrian cured cheese with anti-inflammatory properties," she further explained on her social media handle.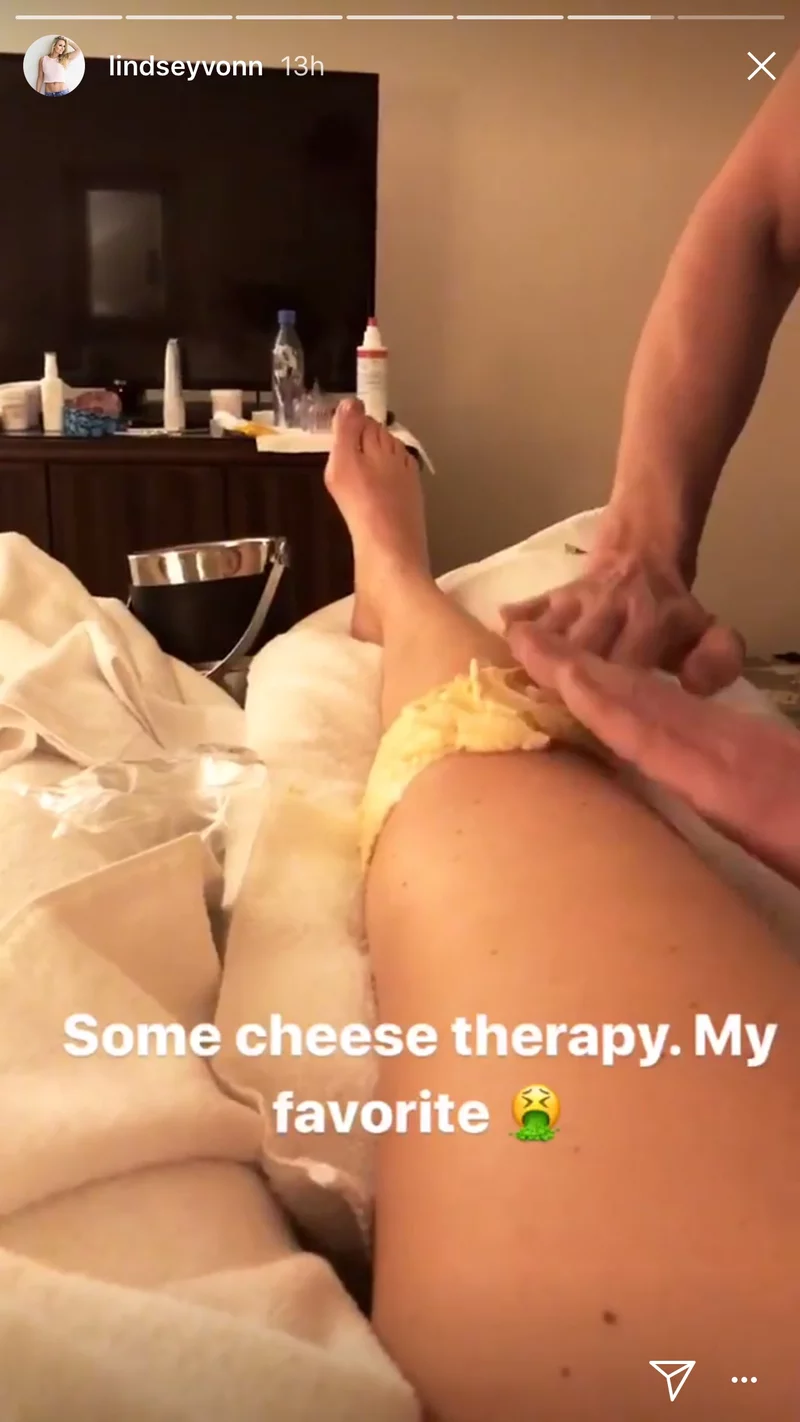 But it's not just cheese that is the secret to Vonn's super healing. She covers the cheese-smeared portion of her body in Hyperice Knee—a portable cryothetapy device designed to treat and prevent pain and inflammation. Vonn wrote: "Cheese on the bottom, @hyperice on the top. Getting better."
Science Speaks
While an Olympic sportsperson's word should be enough to go by, a little scientific explanation on this cheesy remedy would be helpful. "There may be some anti-inflammatory benefits for eating or ingesting cheese, but nothing magical about applying it superficially", counters Michele Olson, PhD, a professor of exercise physiology at Auburn University in Alabama.
However, there is a school of thought that supports Vonn's regime. John Lucey, PhD, director of the Center for Dairy Research and professor of food science at the University of Wisconsin-Madison told Food & Wine: "The materials used for poultices are often moist, warm, semi-solid type materials and have been used to help drain abscesses, reduce swelling, etc. The poultice is packed around the infected areas and then wrapped in bandages."
So kids, the next time you suffer from pain and/or inflammation, don't go to the medicine shop, go to the supermarket instead.