Olive Garden Has A New 'Pasta Passport' And Yes, It Involves Travel
Olive Garden, perhaps best known in the subcontinent as the (alleged) basis behind Glee's Breadstix, has a new promotion which promises a cheap trip to Italy may be on the cards! If you're the lucky holder of one of these "Pasta Passports" you'll be able to travel to Italy for only $200 (I may not be American, but even I know that's cheap).
As part of the promotion for their "Never Ending Pasta Bowl" campaign, Olive Garden is dishing out 50 of these exclusive trips. For $200, you'll get unlimited access to their Never Ending Pasta Bowl when you dine in between September 25th and November 19th. Additionally, you and a guest will also get an all-inclusive, week-long trip to Italy.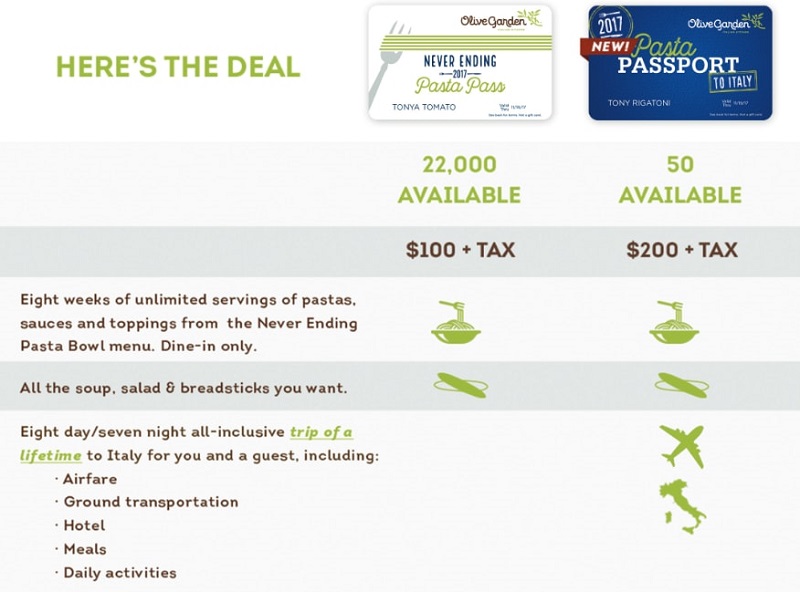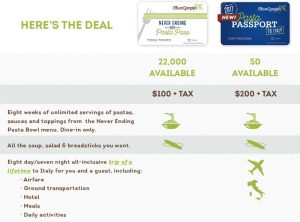 The trip is an eight-day, seven night stay with plenty of perks. Airfare, ground transportation, hotels, meals, and excursions are all covered for the journey. You, your guest, and the other 49 pairs will start in Siena before heading to Florence, Rome, Vatican City, and more. Apart from the meals, you'll have the chance to sample wine and gelato and even learn how to prepare regional dishes.
Fancy having your own "Master of None" experience (in Season 2, obviously)? You've got to act fast! The 50 Pasta Passports go on sale at 11 a.m. PST on Thursday, September 14th and we're sure they'll be snatched up quickly. Pasta Pronto!