Odisha Will Stop At Nothing, Applies For GI Tag For 'Jagannath Rasagola'
Recently, West Bengal got the Geographical Indications tag – the GI tag – making the fluffy treacle-laden Banglar Rosogolla their very own. The possession of the tag came after a two-year-long debate with neighbouring state, Odisha, about the same. But as more historical and culinary evidence was in favour of West Bengal, the state came out as the winner.
Following this, two self help groups based in the Nadia district of West Bengal even commemorated the tag by making a massive 9 kilogram rosogulla, which is being touted as the biggest in the world.
Odishara Rasagola v/s Jagannath Rasagola
Odisha, however, is not one to back down easily and will not stop at anything. As per reports, the state government has decided to apply for the GI tag for 'Jagannath Rasagola' instead of 'Odishara Rasagola', said an official. The Ministry of Micro, Small and Medium Enterprises (MSME) has been advised by the Director of Industries, Smruti Ranjan Pradhan, to do so after taking into consideration several legal opinions and views of stakeholders.
Pradhan, in a letter to MSME Secretary LN Gupta, stated that chances of successfully registering for Odisha Rasagola are slim "unless it can be established Rasagolas from Odisha have certain unique qualities, characteristics and reputation essentially it is associated with state of Odisha".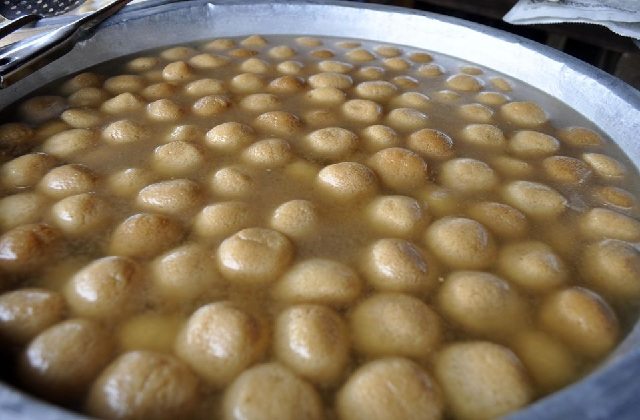 Image Source
Further, the letter suggested the state apply for a GI tag under the Jagannath Rasagola dossier, given its traditional, historical as well as unique identity as a prime ritual of the Jagannath culture of Odisha.
In accordance with the same, the Shree Jagannath Temple Administration (SJTA) can also apply for the tag, Pradhan said. "Accordingly, the MSME officials have already made an inspection in Puri. Apart from that, we need to examine the historical background of Rasagola used in Jagannath Temple. It is the prime 'bhog' (divine offering) on the auspicious occasion of Mahaprabhu's Niladri Bije," said Law Minister Pratap Jena. Meanwhile, the MSME department has been delegated the responsibility of getting the GI tag for Puri Lord Jagannath's Rasagola.