An Oasis in a Desert – Turkish House in Muscat, Oman
Although the world is aware of Oman's popular neighbour, Dubai (UAE), the capital of Oman, Muscat is mostly unknown. Growing up in the city, I have come to love its friendly people, the mountainous terrain and of course, the mind-blowing food. Explaining where I grew up is a whole different matter.
On my recent trip back home, I had the opportunity to gorge on some delectable, authentic Arabic food which I make my mission to find.
Who comes to the Middle East and doesn't eat Arabic food, right? My foodie genes come from my father and the first thing he normally does when I reach home is recite a list of restaurants that he's been waiting to take me too (He may love my job more than I do). First up on the list was Turkish House which my dad claimed was even better than my absolute favorite Arabic restaurant in Muscat called "Istanboly Coffee Shop & Restaurant". Many a night back in Bangalore, I have dreamed of their delicious
Shish Taouk
and
Chicken Shawarma
. Dad shared my enthusiasm for Istanboly, so I was surprised and a little curious about this fantastic Turkish House which he was raving about.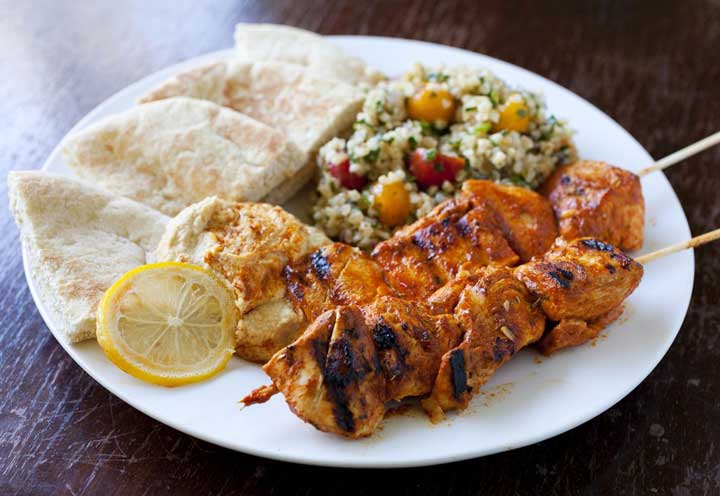 Incredulously, I followed my dad in to the classic Middle-Eastern styled restaurant that had lower and upper seating. We chose the upper for a cosier feel. The décor is simple and the staff friendly. We started off with a Turkish Salad which was fresh and delicious, albeit a little salty. Complimentary fire-grilled pita bread with hummus was placed at our table and devoured in minutes. The bread was soft
and easy to chew
coupled with the fantastic hummus, we were powerless to stop. The bread is limitless and we took full advantage. The main course was
Shish Taouk (Grilled Boneless Pieces of Chicken), Arayees (Marinated Lamb in Pita Bread which is grilled) and a Grilled Fish.
The
Shish Taouk
was well-cooked and marinated in herbs and spices with a touch of paprika which I quite enjoyed. The Arayees was less crispy than I would have liked but the beautifully cooked meat more than made up for it. The star of the night however was the Grilled Fish. The fish was delicately cooked and melted in the mouth.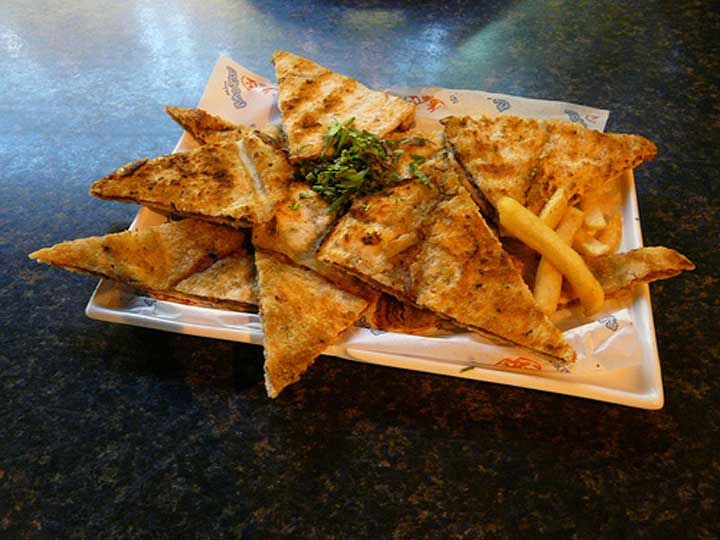 We ended with a mint tea which the locals believe is necessary to wash down all the fat we just consumed. After that meal, I completely agree. The meal may not have been parallel to my dreams of Istanboly but was fantastic and stood out in the array of Arabian restaurants in the dessert that is Muscat.