Nutralite Launches Digital Campaign With Sanjeev Kapoor To Inspire 'YouTube Chefs'
It's the era of technology and with digital media largely overshadowing other modes of communication almost every household is hooked to the Internet. In light of this modern day development, cooking shows have been replaced by YouTube cooking channel. Picking up on this change, Nutralite made its way to its consumers and launched the Mayonnaise range through a digital video campaign with Chef Sanjeev Kapoor as its face.
Nutralite's latest campaign turns the table on the usual recipe videos and breaks away from the monotony by introducing interactive videos that feature Kapoor inviting users to choose their ingredients and guide him in making the recipe.
The campaign is aimed at aspiring cooks who rely on YouTube tutorials to try out new recipes. It also stems from the insight that kids can be fussy when it comes to eating healthy food. Therefore, the recipe videos are such that they help the audience make healthy food tasty as well.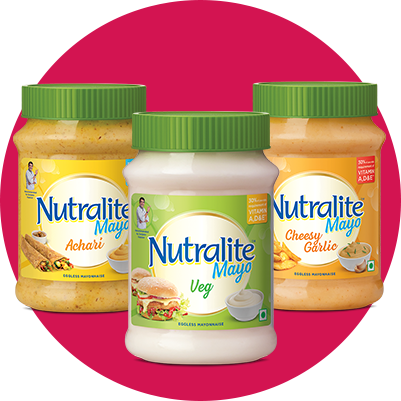 Image Source
Sachin DDingankar, Head of Marketing at Zydus Wellness Ltd. said "Many mothers love to cook, but doing that along with one of the best chefs in the country is surely a valuable experience. Using YouTube as the prime medium, the very idea of moving forward with a recipe according to the user's preferences is unique. Along with this, the campaign has also provided a real-time picture of Nutralite Mayo's functionality, which further drives through the impact of this campaign"
According to an official statement by the brand, Nutralite's three Mayonnaise variants- Nutralite Mayo Veg, Nutralite Mayo Achari, and Nutralite Mayo Cheesy Garlic, fortified with Vitamins A, D and E, fulfill almost 30% of the daily vitamin requirement.