Now, Eat Your Coffee With Krispy Kreme's Coffee Thins
We've seen coffee flour and rainbow coffee over the past few months. We've even seen coffee infused jeans, from American Eagle. Now, Krispy Kreme has given the US something a little more edible and delicious than jeans; edible coffee bars.
Krispy Kreme and Coffee
Founded in 1937, Krispy Kreme Doughnuts is an American global doughnut company and coffee house chain. While most people identify Krispy Kreme with doughnuts, it has stepped up its coffee game in the recent years.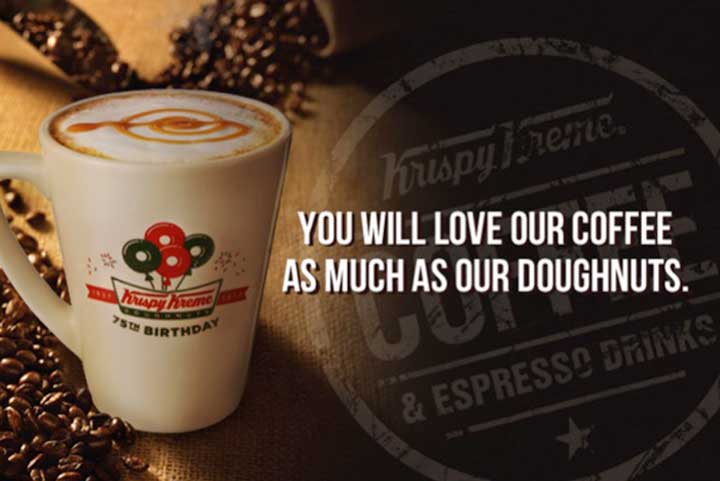 In 2011, the brand announced the launch of new Krispy Kreme Signature Coffee blends with three specially crafted coffee blends.
In an interview with Bloomberg last year, the Krispy Kreme CEO Tony Thomson said that he hoped coffee would make up 10% of Krispy Kreme's US Sales saying "we've kind of lost ground on coffee over time. It's kind of passed us up." Now, Krispy Kreme employs baristas at several outlets who use manual machines to grind beans and blend coffees.
Today, the Krispy Kreme coffee portfolio includes Smooth Drip Coffee, Lattes, Mochas as well as trademarked Kreme coffees like the Original Kreme Latte, the Iced Original Kreme Coffee and the Iced original Kreme Latte.
Krispy Kreme Coffee Thins
With the launch of the Coffee Thins, Krispy Kreme is stepping up its coffee game even further. The coffee thins are essentially bars that come in three classic Krispy Kreme flavours – Original Glazed, Caramel Macchiato and Cappuccino. They are manufactured and distributed by Tierra Nueva, LLC, made using a patented technology process.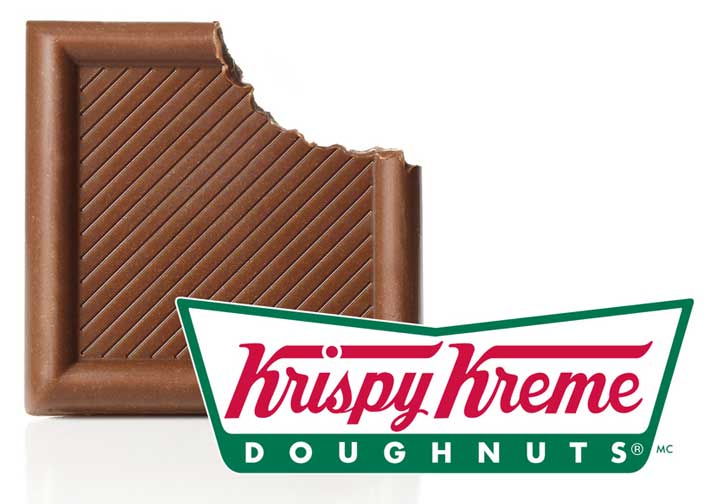 "This is truly an innovative take on our classic coffee and doughnut flavors," said Tony Thompson, President and CEO of Krispy Kreme Doughnuts in a press release. "Krispy Kreme is really on the cutting edge with the introduction of edible coffee products with Tierra Nueva's patented process. It's allowing us to share iconic Krispy Kreme flavors in a revolutionary way."
The Coffee Thins are now available at Wal-Mart, Food Lion, Southeast Grocers and Southeast Circle K convenience stores across the US.