Did You Notice This About KFC's Twitter Account?
Well it's more about the accounts KFC follows than KFC's actual account. A keen observer in the Twitter-verse has noticed something unique and totally mind-blowing about the people that the food chain's official Twitter account follows – they are herbs and spices.
No, we are not making this up! It's true and our brain is processing this snippet of information as we relay it to you. The popular fried chicken brand, which uses exactly 11 herbs and spices in its widely relished – and top secret – recipe, follows 11 people on the micro-blogging site. And who are these selected eleven? Five spice girls (yes, the famous 'Spice Girls') and eleven guys named Herb, hence, 11 herbs and spices. Honestly, mind=blown. Here are all the accounts that KFC follows.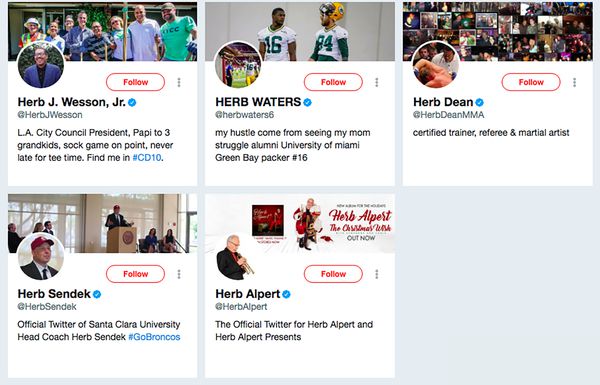 Image: Eater
The credit for spotting this simply genius social media tactic goes to Twitter user @edgett22, who is also probably still recovering from this observation.
.@KFC follows 11 people.

Those 11 people? 5 Spice Girls and 6 guys named Herb.

11 Herbs & Spices. I need time to process this.

— 🅴🅳🅶🅴 (@edgette22) October 19, 2017
Needless to say, people are all over this maddening piece of intel. Especially Wendy's, which is especially surprised and hurt to learn that KFC wasn't "following back".
Just realized they weren't following back.
Rude.
Good joke though.

— Wendy's (@Wendys) October 20, 2017
Kentucky Fried Chicken has been giving some serious competition to contemporary fast food chains. Earlier this year, it sent a sandwich to space and a few weeks ago it also launched an interesting albeit creepy VR training kitchen. And the latest addition to its Indian menu too has only pushed the brand higher up the popularity ladder!
Feature Image: Twitter | KFC