Non Vegetarian Foodies In Mumbai Should Look Out For These Non-Veg Street Snacks
Mumbai has no dearth of street food offerings; you'll be sure to find a couple of street vendors selling vada pav, chaat and sandwiches on every road. However, many non-vegetarians bemoan a lack of non-vegetarian street food. While it's true that there are less non vegetarian street food options a dedicated foodie will be able to find a few foods to satisfy their carnivorous cravings. Here's what to look out for:
Kebabs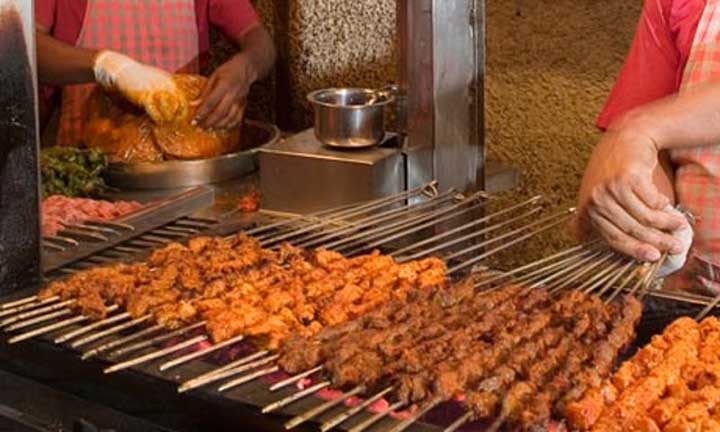 Kebabs are by far non-vegetarian street food royalty in Mumbai. Get amazingingly moist and succulent kebabs at Mohammed Ali Road, or at Sarvi's.
Chili Chicken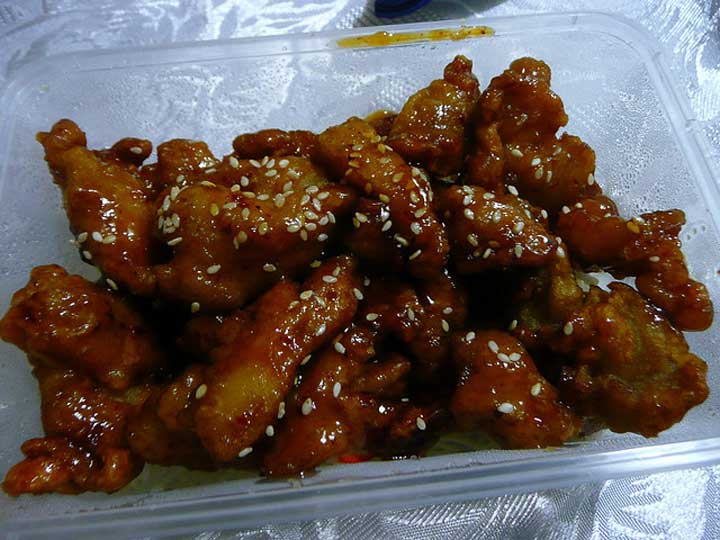 Late at night, some Chinese street food vendors set up shop near bars and nightclubs to feed hungry tipplers and the party crowd. Our favourite treat from these vendors is their chili chicken, tossed in a Szechuan sauce and seasoned with sesame seeds. You'll be able to find such vendors post 9pm near Metro cinema in South Mumbai or on Bandra's Carter road.
Egg/Bhurji Pav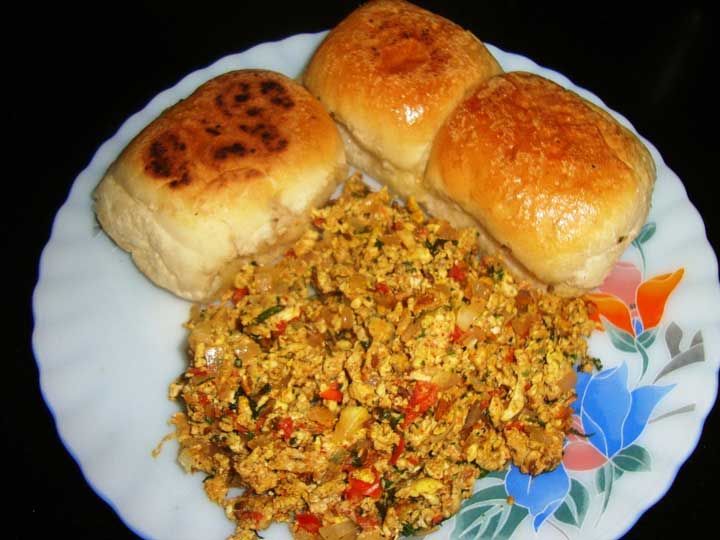 Bhurji pav is another popular street food late at night; eggs are scrambled with chillies, onions and tomatoes and then stuffed into a buttered pav; the perfect snack to combat midnight munchies.
Shawarma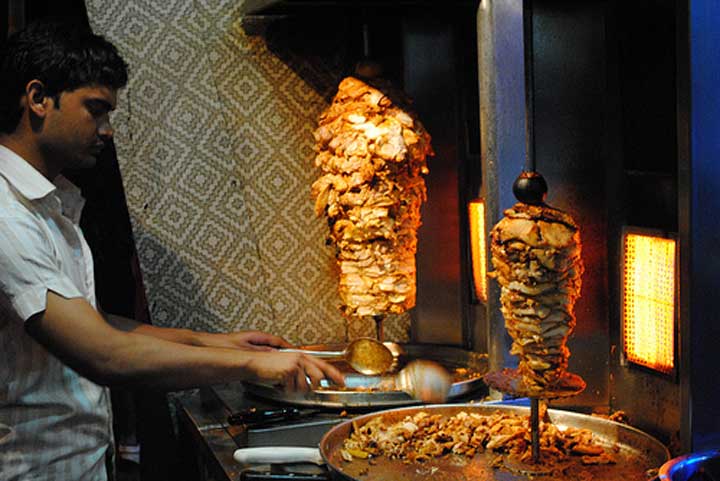 Sometimes, while wandering the streets of Mumbai, you may stumble across a shawarma vendor, roasting succulent chicken on a spit and stuffing it, along with a variety of vegetables into rolls. Give one a try and you'll find yourself a shawarma addict for the ages. We particularly love Khan's, a stall behind Maratha Mandir in Mumbai Central and the shawarmas at Mahim's khau galli.
Chicken or Kheema Vada Pav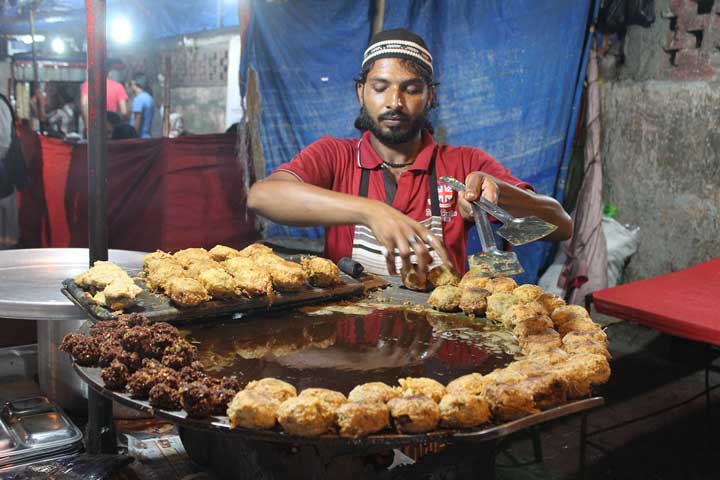 A few khau gallis – try the Mahim khau galli or the one at Mohammed Ali Road – serve a non-vegetarian twist of the vada pav – they stuff the pav with a potato and chicken vada, or a with generous spoonful of spicy mincemeat.
While these treats make for great snacks, if you feel the need for a non-vegetarian street food bonanza, we suggest you take a trip to Mohammed Ali Road. Read our guide on what to eat there here!