5 months after acquiring Urbanspoon, Zomato has shut down the US-based restaurant discovery site.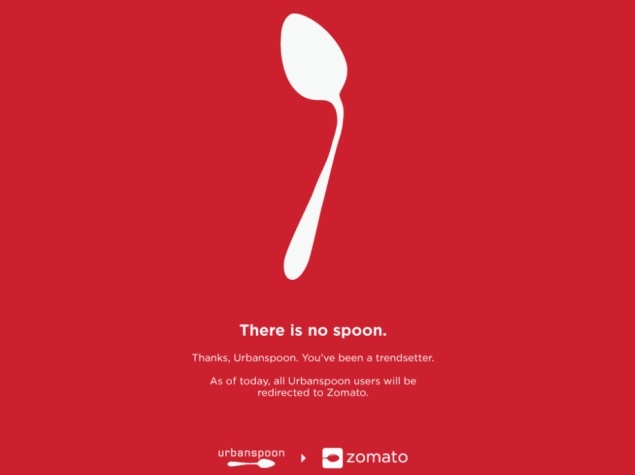 Now, users who access the Urbanspoon site will now be redirected to Zomato page. While the app still works, some features have been removed like the shake-to-find feature. The other features that Urbanspoon users will have to get used have been detailed on the Zomato blog page.
These include a five-point rating scale (Urbanspoon's like/dislike system have been turned into "positive" and "negative" votes on user profiles); allowing only one review per person of a restaurant that can be updated to reflect subsequent visits; and logins, which Urbanspoon did not require (Zomato says this is so users can see recommendations from friends and promises not to sell user information).
"For us, the most important thing that Urbanspoon brings is the user base," said Zomato COO and Co-Founder Pankaj Chaddah. "It also brings huge geographies and experience in those markets, and the Urbanspoon team will continue with us, though we'll be adding to it. They've also been doing some product stuff we haven't, and we'll marry what they do with our own stuff."
To make the transition easier, Zomato tossed out its new logo for an image of a spoon, much like the one Urbanspoon customers were used to.
"It's important to us that we don't lose a lot of Urbanspoon users by giving them a new name, a new logo and a new product," he wrote. "This is a simple case of making sure that the transition (of merging Urbanspoon to Zomato) is the least painful for the most number of our users."
The acquisition of Urbanspoon was just one in a string of high profile acquisitions around the world, but according to Chaddah, the plan for 2015 now is to consolidate and launch new features. We've seen the rollout of features like Zomato Cashless in Dubai in February, support for online ordering and then a new app just to order food.
Go Zomato!