Dilli Diaries: Where To Score The Richest Nihari In Delhi This Ramzan
One of the many ingredients that are part of a wholesome Ramzan spread is nihari, a traditional Indian slow-cooked meat stew. A traditional nihari takes almost a day to cook, and that speaks volumes about the taste and richness of this meat dish. The gravy in itself is rich enough for mains, but add to that some nalli (marrow) and you've got yourself a platter from meat heaven! Drooling yet? Hop over to these restaurants in Delhi to get a taste of this rich meaty delight.
Karim's
16, Gali Kababian, Jama Masjid-06 | 011 23264981
Situated in the thriving streets surrounding Jama Masjid, generations swear by the food at this eatery. Their signature nihari is one of the many dishes this eatery is famous for world over.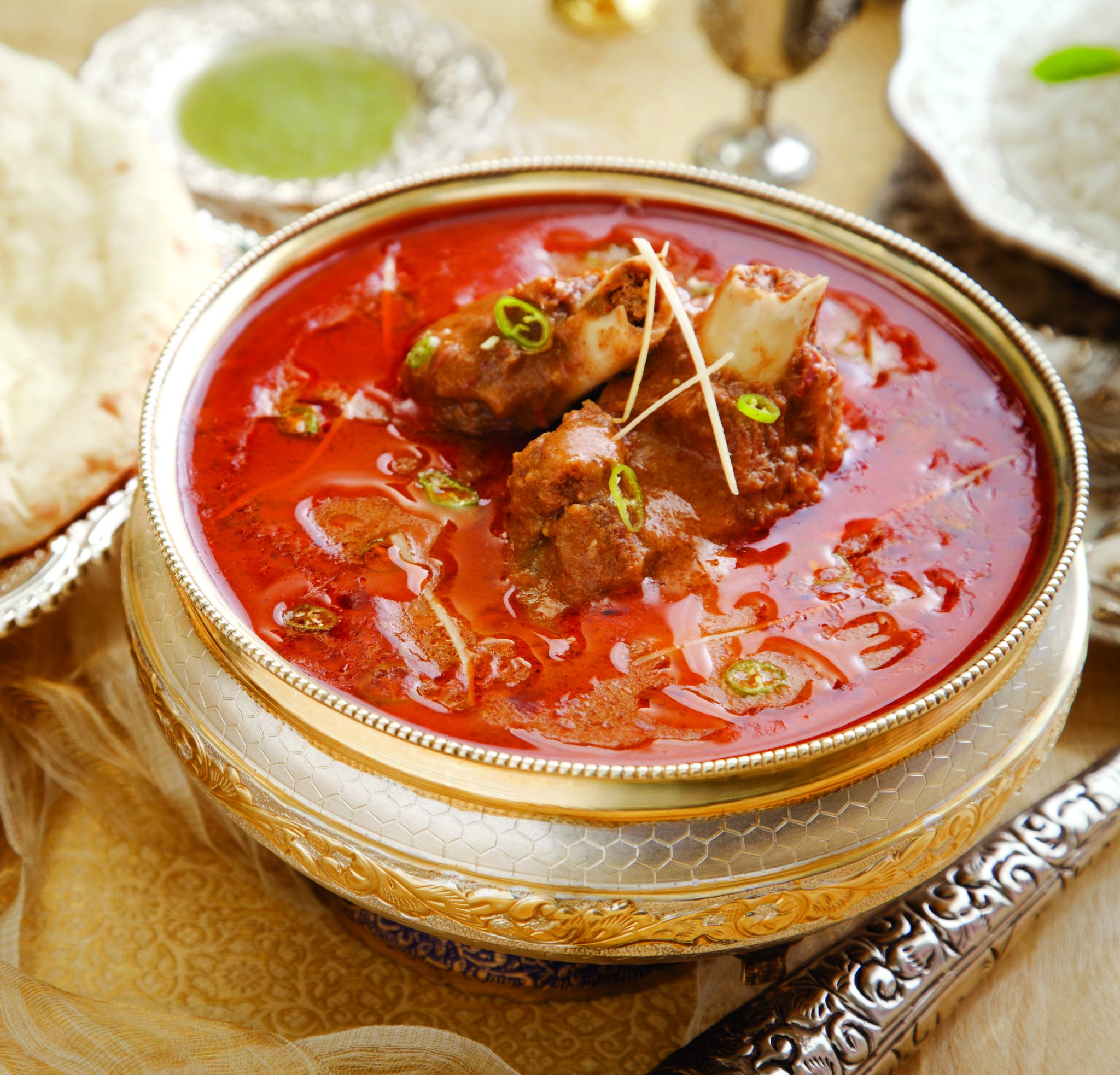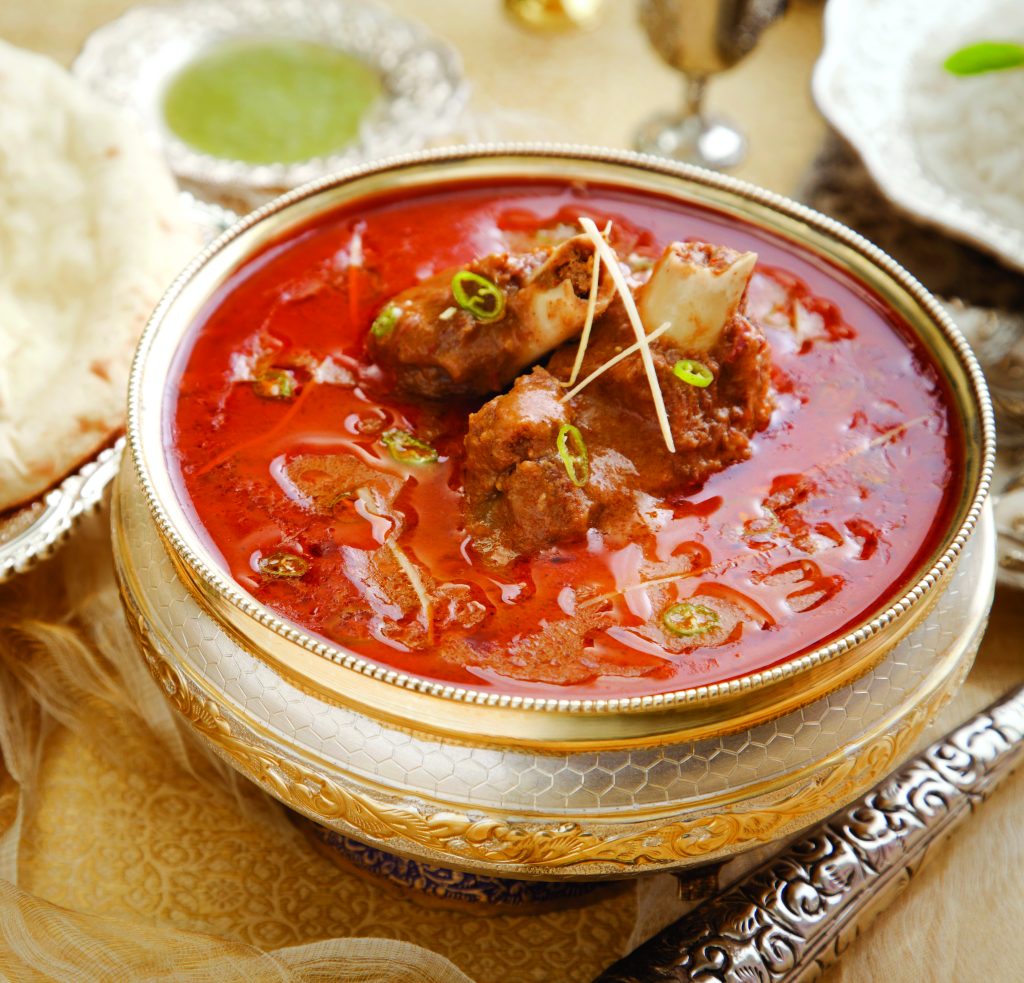 Haji Shabrati Nihari Wale
Shop 722, Haveli Azam Khan, Chitli Qabar, Jama Masjid, Delhi-06 | +91 9810135786
Haji Shabrati Nihari Wale near Jama Masjid, Old Delhi serves the most tender, juicy and delicious Nahari in the Capital. You can try the Bheja Nahari, Nalli Nahari and Paya Nahari. The Nahari cooked here is an entirely beef preparation.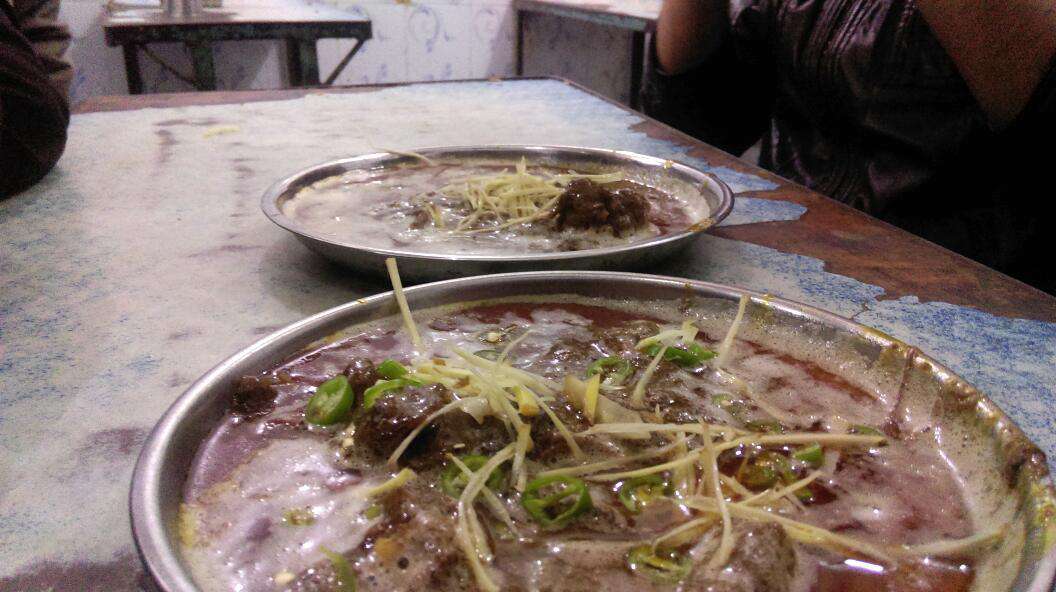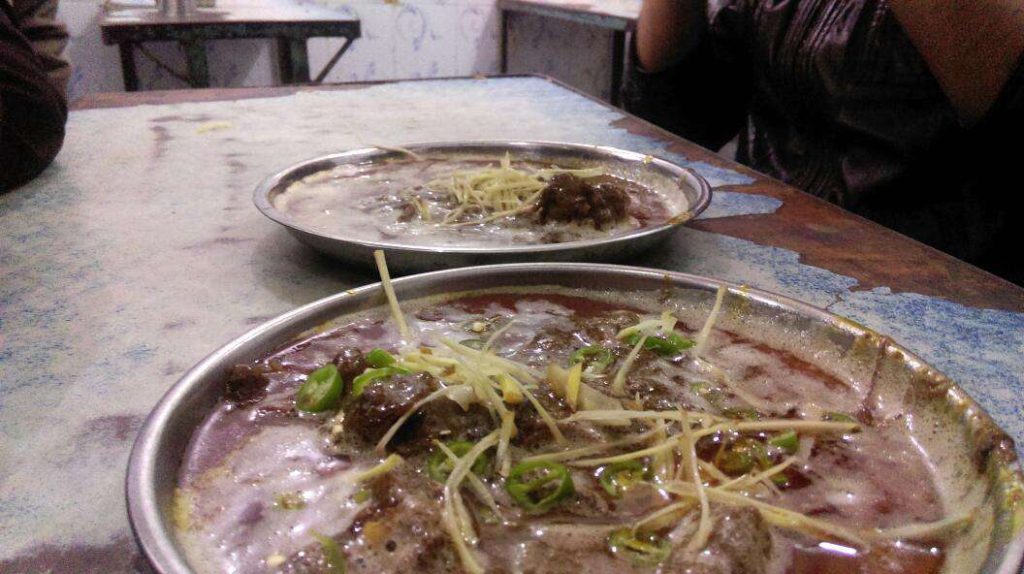 Kallu Nihari
180, Chhatta Lal Mian, Behind Delite Cinema, Daryaganj, New Delhi-02
A small place in the rustic lanes of Daryaganj, Kallu Nihari cooks up a delicious and rich nihari, which you must try with the nalli (you'll have to pay extra for it). Like most nihari outlets, this one too remains open only for a few hours (5PM-6.30PM, to be exact). So make sure you grab your portion before they run out.
Dilli Nihari
24/18, Main Road, Okhla, Zakir Nagar, New Delhi-25 | +91 9811579328
This quaint little "hotel" in Zakir Nagar knows its nihari well. Dilli Nihari does a mind-blowing nihari, and if you're lucky, you may even catch a nalli or two (for an extra payment, of course).
Kebab Gali
7-8, Corner Market, Malviya Nagar, New Delhi-17 | 011 33105881
Treat yourself to a portion of ghee-some rich nihari at this popular Mughlai outlet. Kebab Gali serves their nihari in three different sizes – from 2 pieces to 6. So you could share (really?) or just have the whole plate to yourself for a very nominal price.
Noora Nihari Wale
3576, Thelewali Gali, Bara Hindu Rao Road, Near Shanti Sales Corporation, Azad Market, New Delhi-06
The places opens its gates for mere four hours (6.30AM-8.30AM; 5PM-7PM) thorugh the day and what comes out is one of the most aromatic and decadent niharis the Capital has ever dipped naan in.
Saeed Nihari
Baradari, Ballimaran, Chandni Chowk, Delhi-06
You have to be really dedicated and more importantly dedicated to score nihari from this outlet. The place opens at 7 in the morning and more often than not, is sold out by 10AM. It's true. *wipes tear*
Image: Ekant Cook Curry