New Peri Peri Mini Packets By All Heart Perfect For Diwali Hampers
Mumbai, October 2018: While All Heart's seeded crackers have been loved and enjoyed by all, there is no reason for you not to try the new tangy and spicy Peri Peri flavor that they recently introduced.
With a mix of oats, chia seeds, sesame seeds, sunflower seeds, flax seeds and pumpkin seeds, All Heart's seeded crackers are the perfect balance between healthy and delicious. And the new Peri Peri Seeded Crackers are all of that with a slight twist. 100% real seeds are used and it is gluten free, vegan friendly and contains absolutely no preservatives. The best part? They now have mini on-the-go packets which are super travel friendly and easy to carry anywhere and everywhere. The mini packets are also perfect to fit in to your hampers for Diwali or just about any occasion.
So the next time you are craving something sweet or savory, gorge on All Heart's Seeded Crackers for a bit of healthy and yummy.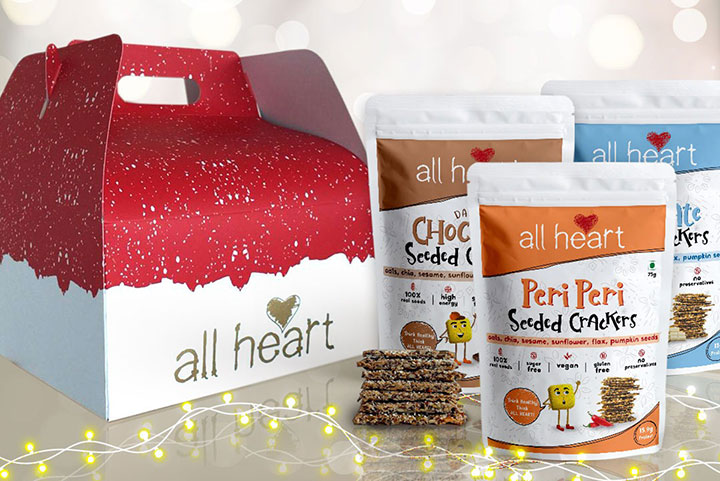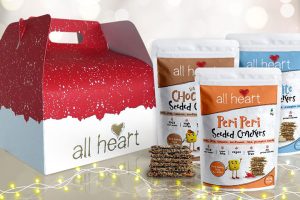 About All Heart
Mid meal hunger pangs can be tricky! At All Heart, we aim at providing you with innovative, wholesome snacks to munch on anytime through the day. Our ingredients are carefully selected to create food that satisfies your needs – great taste and real nutrition- that brings about a change in your lifestyle and makes you healthier!
Website: https://allheart.co.in/
Contact: 8850510436