A New Kind of Breakfast Buffet for the Fitness Freak, courtesy Church Street Social in Bangalore
Get your health freak on this Saturday at Church Street Social for a one-of-kind breakfast event.
The What:
This Saturday, Social Offline is hosting a CrossFit workout and then following it up with a healthy breakfast. Yes, you heard that right. You get to start your weekend with an awesome workout and eat healthy after.
The Grub:
The Breakfast Buffet will consist of a number of live counters including a live salad and egg counter. Top this with their large variety of meat and voila – you have the perfect way to start your weekend.
The Who:
The event is hosted by Church Street Social in association with Namma CrossFit and Levels Entertainment.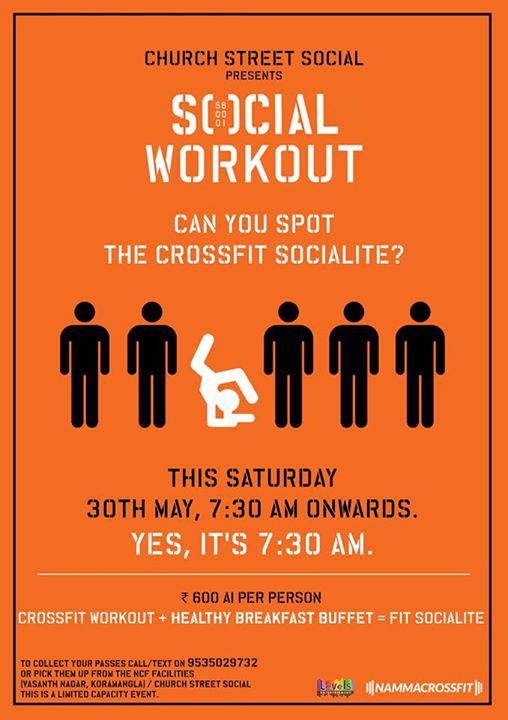 The When:
The event begins at 7.30 am on Saturday with the CrossFit Workout being planned between 7.30 to 9 am and the buffet goes on till 11.30 am.
We warn you it's a limited capacity event so get those fingers dialling the number: 9535029732 and book your slot!