Nestle Gears Up For A Vegan Push With Meat-Free Burgers And Walnut Milk
Going vegan is the name of the game (especially if you're participating in Veganuary) and it looks like Nestle is preparing to hitch its wagon to that star. The Swiss-based company is planning on introducing meat-free burgers as well as purple walnut milk.
Nestle is amping things up in order to make their way into the vegan market. The Incredible Burger, is soon to be introduced under the Garden Gourmet label. As more and more consumers become more health-conscious, Nestle is hoping to cash in on the new trend.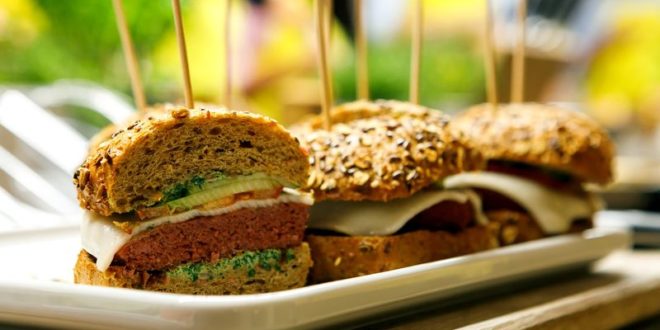 Nestle Chief Technology Officer Stefan Palzer identified consumers who focus on plant-based eating as one of several fast-growing "food tribes," along with those following gluten-free or lactose-free diets. Veganism's popularity with millennials makes it particularly appealing to food giants.
"While digging deeper into consumer trends, we found they changed a bit in the last couple of years depending on how consumers define a healthy diet," he said in an interview.
"Vegetarianism has never been this popular before and it's here to stay, I'm convinced about that," Palzer said.