"NDMC Needed An Excuse To Shut Terrace Operations" CP Restaurateurs & NDMC Lock Horns
Last week was a rough one for businessmen and restaurant owners running shop in Central Delhi's Connaught Place. The shopping, food, and recreation hub saw the collapse of two building roofs in Inner Circle's C-Block and L-Block, following which the New Delhi Municipal Corporation took strict actions and sealed the rooftop section of 21 restaurants. Further, the body may even decide to revoke the license of 21 eateries over rising safety concerns. But the restaurateurs in CP would like to argue differently.
Just Another Excuse?
Restaurant owners are of the opinion. According to Priyank Sukhija, owner of Lord Of The Drinks (whose rooftop was sealed), the NDMC officials "have given us the reason that keeping in mind the safety of heritage buildings in CP after a building collapsed in C Block, they have decided to seal rooftop of restaurants, but we were served notices 20 days before the building collapsed. A part of the building collapsed due to different reasons, the owner of that building was not running a rooftop restaurant there, so what is the logic?
"The officials just came and sealed the rooftops and at the time of sealing no activity was happening there, nobody was being served, so in a way, they have shut the rooftop illegally. NDMC doesn't have clear policies when it comes to restaurants serving outdoors and this time they are using the building collapse as an excuse rather than finding out reasons why that part of building collapsed, about the structural changes that were made. They just come and seal terrace operations, how logical is that? We do not understand, that when clubs are allowed to serve food and liquor in the open, and NDMC has its own food festival where food and liquor is served in open, then why target business of restaurants?"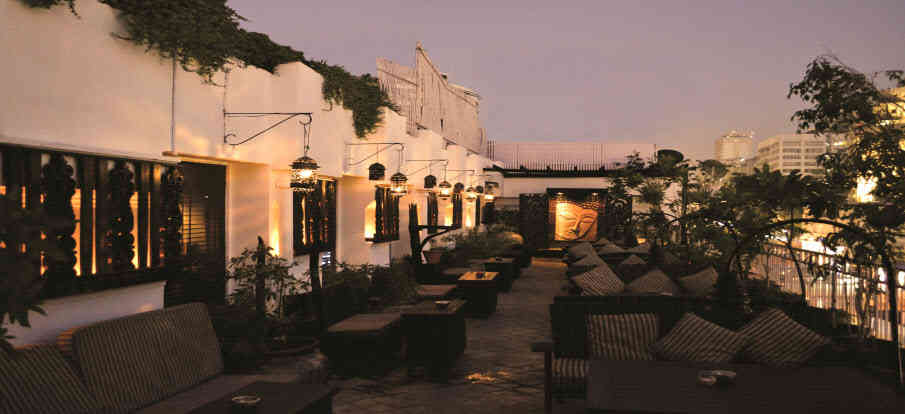 Image: Wild Travel Guide
Flashback
In 2015, CP-based eateries faced a similar issue when the NDMC sealed 13 outlets for extending their operations to their rooftops on the ground that utilizing such areas required a separate licence. At the time, Delhi's Tourism minister Kapil Mishra had diverted the council, asking them to let the terrace restaurants function as is. And according to reports, in 2016, the New Delhi Traders Association (NDTA) was upset over dithering by the civic body against rooftop restaurants and NDMC had decided that since Connaught Place is a market with heritage buildings, it was compulsory to shutter rooftop restaurants.
Expressing their discontent with the current happening, restaurant owners said that they "feel helpless since officials can walk into the restaurant any time and say yeh illegal hai, yeh band karo, ye seal karo (this is illegal, shut this down, seal it). We have no choice but to follow what they say."
Owners Speak
A number of restaurateurs including the likes of LOD's Priyank Sukhija; Dinesh Arora, owner of Unplugged Courtyard, which was in the vicinity of the second roof collapse; and Zorawar Kalra, owner of Farzi Café have spoken up for their right to run a business in the area.
Riyaaz Amlani, president NRAI (National Restaurants Association of India), says that they are again looking at having a dialogue with authorities. "We have been fighting the cause of rooftop operations for a long time now and we have been insisting that if the NDMC has a problem, that should be discussed and we will come up with a solution keeping in mind all the stakeholders – authorities, restaurateurs and consumers. We are still hoping for a dialogue to resolve this issue. We will move court only when we will feel that there is no scope of having a dialogue with the authorities."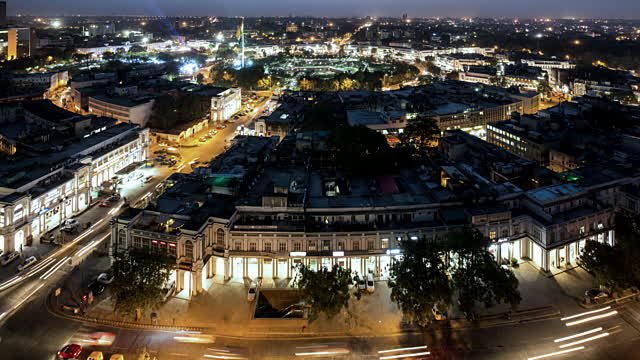 Image: Getty Images
The ball remains in the NDMC's court and the owners and consumers wait with baited breath for its next step in the matter. Watch this space for more updates.
Source: H/T
Feature Image: Wikipedia