Namma Ooru Bengaluru: Hari Super Sandwich For Your Sandwich And Chaat Fix
Although sandwiches haven't gained as much popularity in India as the burger or pizza, it's pretty much a staple in a student's diet. However, finding a sandwich that suits the Indian palate and is easy on the pocket is easier said than done. Bangaloreans (specifically Christ Uni students) will know that Hari Super Sandwich is the answer to all your prayers!
For all the lovers of spice and all things vegetarians (and budget friendly) – fam, Hari Super Sandwich has got your back. I discovered this epic sandwich and chaat joint when a classmate took me to Jayanagar (arguably, one of the vegetarian hubs of Bengaluru) for a sandwich during lunch hour and my life hasn't been the same since.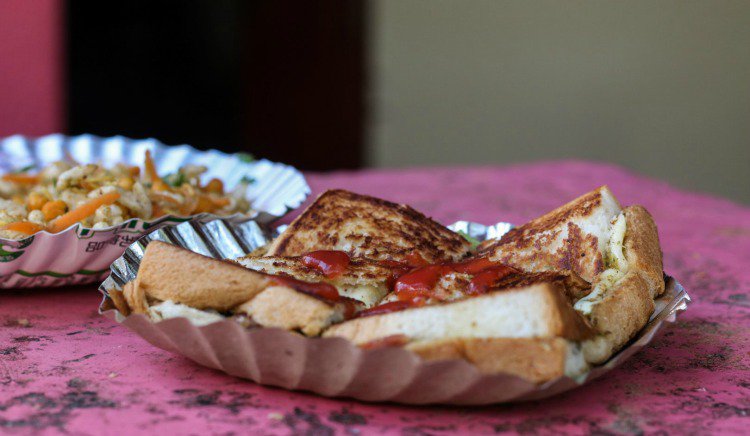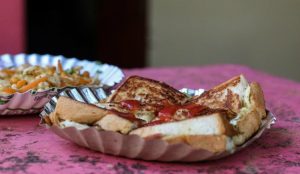 The American Sweet Corn Sandwich is one of my absolute favourites. The sweet of the corn juxtaposes with the chilli of the mint chutney and makes your mind swirl. If you haven't had enough spice yet, then go for the Cheese Chilli Sandwich – your eyes may water and your nose may run but I guarantee you won't be able to stop eating. Once you've decided to give the spice a break you can try a sandwich of the dahi variety which consists of various sandwiches immersed in curd. It sounds odd but it's surprisingly delicious – think Dahi Vada but spicier.
Did I mention they also make amazing chaats? This place is not too good to be true but amazingly lives up to its hype. The Chocolate Sandwich here is legendary. Imagine the best Nutella sandwich you've ever had and times it by ten – it's just that good!
A meal here will probably come to about 200 bucks for two (perfect for when you're broke). Lucky for us, they've expanded their operations from just Jayanagar to Koramangala, Banaswadi, and BTM Layout so, for many, a good sandwich is just a hop, skip and a jump away.