"My mother is angry with me about this diet", Actor Vishal On His Rice-Free Diet & Workout
A celebrated name in the Tamil Film Industry, Vishal needs no introduction. The actor was last seen recently in his 2016 flick Kathakali portraying the role of Amudhan. The actor is an ardent fitness fanatic and sticks to a strict rice- free diet. Read on to know more about his diet and workout.
Exer-Cycle
Vishal loves to sweat it out on his cycle and prefers cycling as much as possible, even during shoots. "I love cycling. I cycle from the hotel to the shooting spot during outdoor schedules. I cover anything between 5 km and 14 km a day."
The actor says that his heavy duty fight sequences keep his quota for physical activities covered as they are equally intense.
Additionally, the Paayam Puli star also practices mixed martial arts and boot camp drills, 90 minutes of which are enough to pump up his muscles and drain him out completely.
Vishal also enjoys his share of sports and, when not at a gym or with his trainer, the actor likes to play cricket and badminton and goes for a swim at least thrice a week without fail.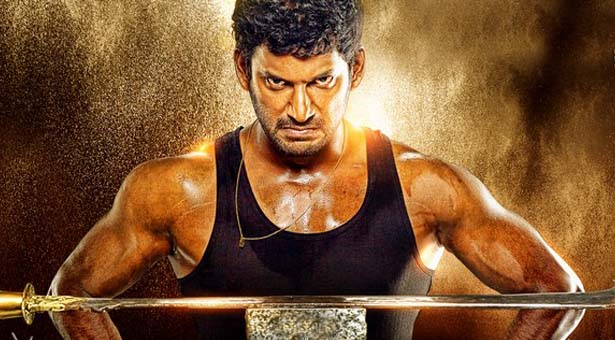 Dosa-Less Diet
There is a lot that the actor has carried forward since his first six-pack experience back in 2008 for Sathyam. Not only does the actor still stick to the diet, he also refrains from eating after 7pm, unless it's totally unavoidable.
"I don't eat rice, except once or twice a month. No idli, no dosa. My mother is angry with me about this diet! Now, my body is so tuned to it that I don't digest rice well."
The actor talks about his tough time prepping for those abs in Sathyam and then in Madha Gaja Raj. "When it was time to sport a six-pack in MGR, I took my trainer abroad. I could not eat the food I wanted to; I was on a lean protein diet and lots of exercise. This, when the rest of the team would eat biriyani!"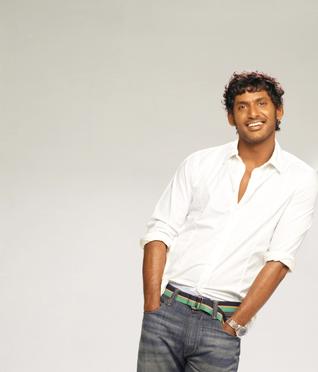 *puts away plateful of food*