[dropcap]B[/dropcap]arely a few weeks old, Menchies has been raking up good reviews for giving hot Chennai, a cool escape from the weather. So we at HungryForever decided to go find out what all the noise was about.
Tucked away in a cozy little corner on Khader Nawaz Khan road is a burst of colour that will draw the attention of children and adults alike. Packed with happy children running about and choosing their favourite flavours, Menchies is nothing short of delightful.
With new flavours every alternate day, this place has something for everybody. So, you'll definitely get a chance to try out all of their 120 flavours! I decided to try the Cheesecake flavour while my friend wanted the red velvet (We're guessing this wasn't a combination because it would've been too sinful to handle).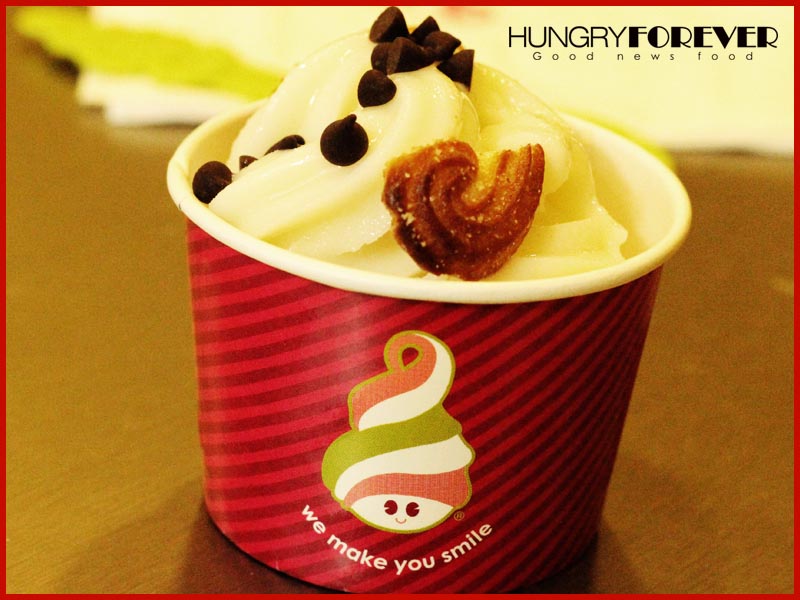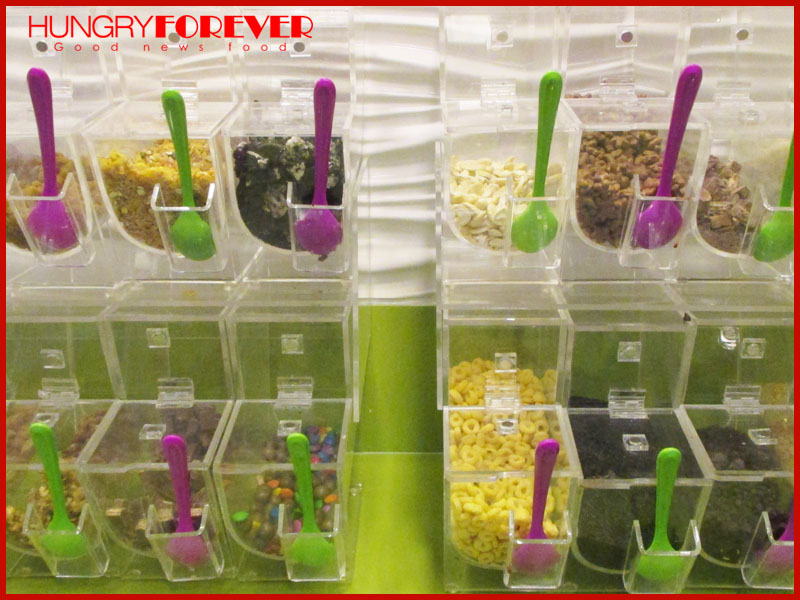 The helpful staff decided to let us fill our own cups of joy. The place also offered 16 varieties of toppings, 11 choices of fruits and nuts and 3 sauces that helps make your dessert, truly yours!
Whether it's 4, 6, 8 or even 32 ounces, cower not in guilt, because this yogurt is made with a skim milk base. Yes, that implies it is gluten free and devoid of fat. The frozen yogurt is blended with calcium, proteins and useful probiotics, making it the cleverest and healthiest yogurt distributed in Chennai.
We were maneuvering through the many children and frantic parents just to find a place to sit! Inspired by the owner's 7-year old daughter's love for frozen Yoghurt, this dad decided to bring home his baby girl's favourite, quite extravagantly.
To all the daddies out there – take note.