Mumbai's Di Bella Coffee Has Brought FreakShakes To India
A few months ago, we introduced you to the wonder that is the FreakShake; a milkshake explosion conceptualized by Patissez, a cafe in Canberra, Australia. At that time, we lamented that we couldn't just hop on a plan to Australia to devour these beauties and prayed that a FreakShake would land at a café near us.
The milkshake Gods have heard our prayers. Recently, Di Bella Coffee a popular Australian (because, of course) coffee chain in Mumbai launched its very own FreakShake menu.
FreakShake Explosions
At an event held in association with Visit Victoria, Di Bella hosted Arno Backes, the founder of Ganache Chocolate in Melbourne. To a visibly drooling audience, Backes created an exclusive 'Melbourne FreakShake'. The Melbourne FreakShake is made with premium chocolate milkshake, chocolate ganache, dark chocolate crispy pearls, milk chocolate shots, Victoria chocolate sticks, Oreo's, whipped cream and an Aussie waffle topping. If that's not sin in a glass, we don't know what is.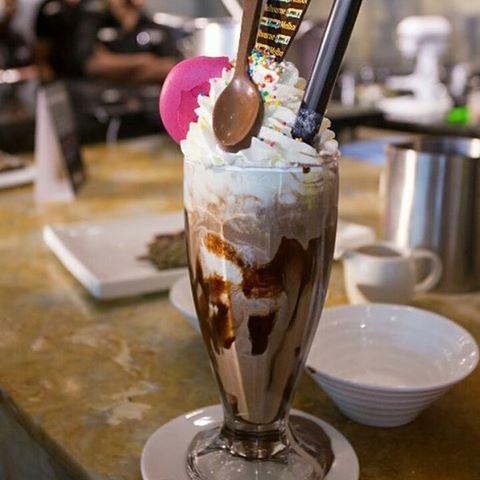 Commenting on the event, Celia Ho, Regional Manager South and South East Asia for Visit Victoria said, "Over the years, changes in consumer preferences and their global exposure to international brands have given a boost to the F&B industry – especially for chocolate and coffee. Melbourne is known for its patisseries & café culture which inspires, invigorates and elevates your taste buds. Visit Victoria over the years has brought to India elements from the destination that suit the tastes of our Indian travelers. We have also witnessed healthy growth in visitors from the Indian market. We will continue to showcase the best in India to create memories through our unique experiences for the Indian traveler. I would like to thank Di Bella Coffees India & Arno Backes for their support towards this event."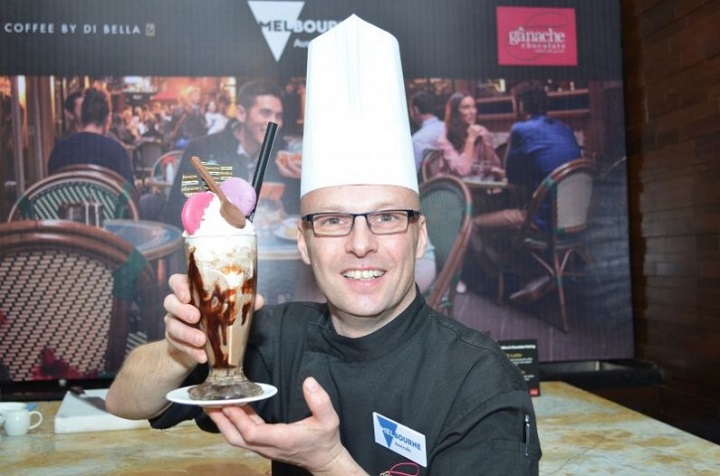 Rahul Leekha, Director, Coffee By Di Bella, commented, "It is associations such as these that help Indians experience culture and get a feel of what the brand has to offer. Over the years we have established our position as a specialty coffee chain in India and we would like to continue the excitement & momentum by introducing new world food & beverages. We at Coffee By Di Bella believe in providing customers with products, tools, and the knowledge to make a perfect cup of coffee, each time and every time. We look forward to our guests enjoying our freak shake menu.
While the Melbourne FreakShake is available only for a limited time, the FreakShake menu, which includes a Childhood Wonderland FreakShake and a Gold Coast Pretzel FreakShake is a permanent addiction to Coffee By Di Bella. Drool.