Move over Rainbow Bagels, Rainbow Chocolate Chip Cookies are Here!
Baked In Colour, a New York City bakery has been amping up the sales and promotion of this new colourful treat. Yes, we have seen everything go rainbow and mermaid and even unicorn last year and now it is the turn of the cookie! Chocolate chip cookies are irresistible by their own right, but add some rainbow colours to them,and you have another Instagram sensation.
Versions of Rainbow cookies have come and gone before, with each cookie having a different rainbow colour or being studded with Gems or MnM's instead of chocolate chips, but this new version will blow your mind away with it pretty swirls of multicoloured dough.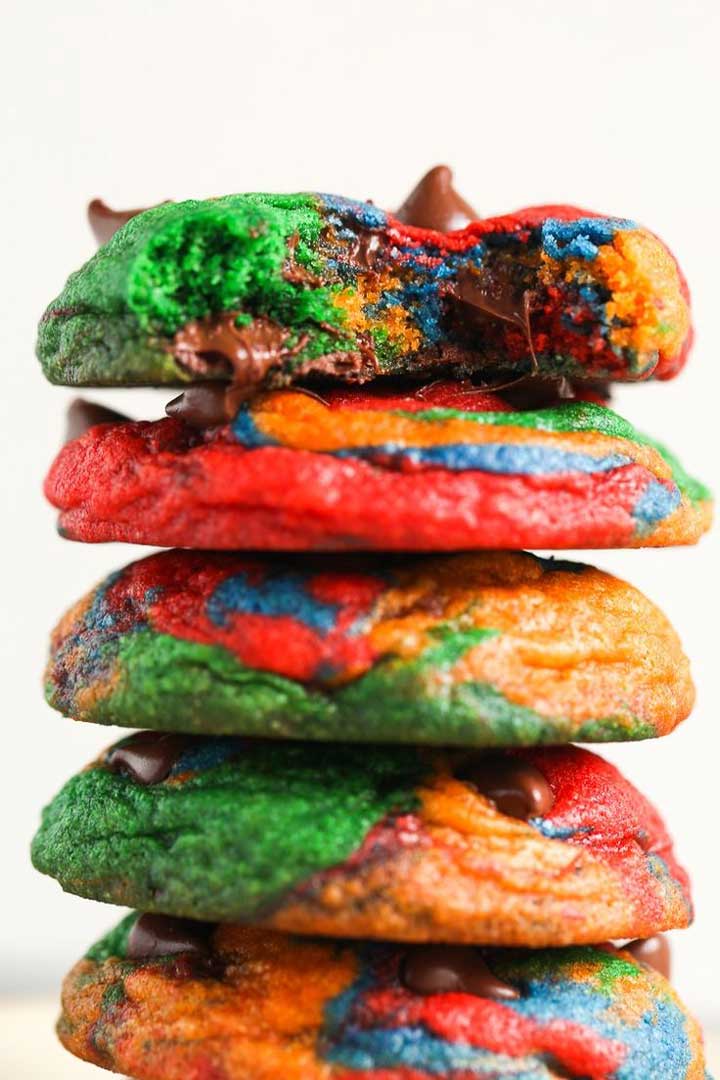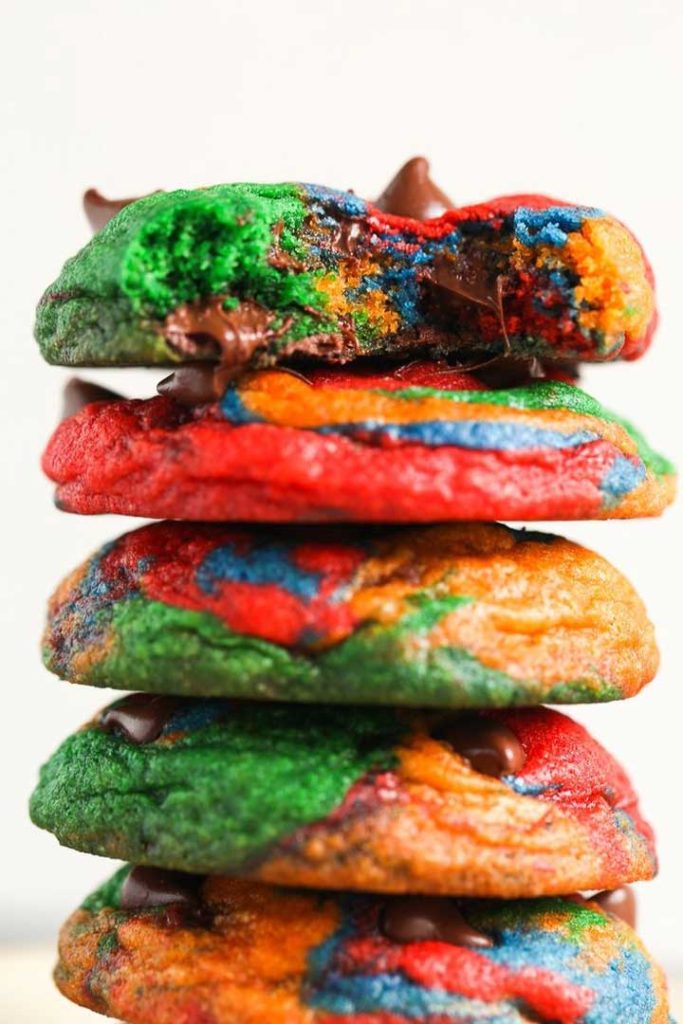 Colourful Inspirations
Julie Waxman, owner and founder of Baked in Color, started the company a year ago and caught up on the idea of this rainbow cookie when her daughter picked up a Rainbow bagel at a grocery store.
To create the cookies, the company forms multi-colored dough into strips and roll them together in non-stick paper. After some twisting, the cookie dough is scooped onto a baking sheet and topped with chocolate chips.
"Why eat a boring chocolate chip cookie when you can have one baked in color? Chocolate chip cookies are America's No. 1 dessert and Baked in Color cookies are the first rainbow chocolate chip cookies on the market," Waxman told The Daily Meal.
Don't worry if you cannot fly right away to the USA to try these beauties out, We've got you covered with a delicious Chocolate Chip Cookie recipe that you can try out here.