Mother Dairy Is Targeting A 10,000 Crore Turnover By FY18
Yesterday, a Mother Dairy executive announced that the dairy manufacturer, which falls under the National Dairy Development Board is targeting a turnover of Rs.10,000 crore by FY18 (fiscal 2017-2018).
"Our organisation has a vision to achieve about Rs 10,000 crore total turnover in the next financial year 2017-18," Sandeep Ghosh, Business Head-Milk at Mother Dairy, told reporters in Hydreabad.
Dairy Pushing Sales
He went on to explain that Mother Dairy announced a turnover of Rs.7,186 in the last fiscal year, 75% of which came from the dairy segment, while the oil, fresh fruit and vegetable segments accounted for the remaining 25% turnover.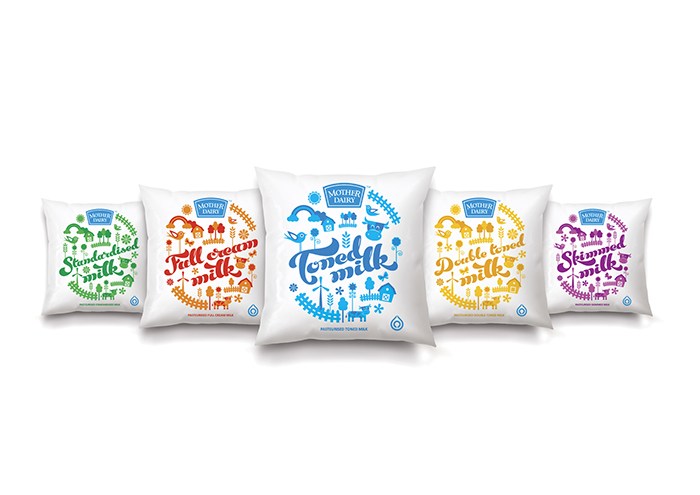 "We do a sales of approximately 35 lakh litres of milk per day. The current capacity is 40 lakh litres and we are expanding it by about 7 lakh litres in the next 12-15 months," he said.
"We will soon launch cow's milk in 200 ml and 1 litre (packs)," Ghosh added. This announcement was made at an event where Mother Dairy launched a cow milk variant in Hyderabad.
Along with expanding its dairy reach and portfolio, Mother Dairy will soon expand into frozen corn, cut vegetables and spinach.