It's Morning All Day At PlanB, Bangalore With All Day Breakfast
Do you also cringe and feel like throwing a shoe at the cashier when they tell you that McMuffins are available only till 11am? I mean what is that about? Why can't one have breakfast for dinner?
Breakfast For Dinner
Well now you can. Enter PlanB's All Day Breakfast with a twist starting at INR 205. The country's first American style gastropub will now serve Classic American grubs like fried chicken waffle with batter fried chicken topped with delicious chicken mince sauce, pulled pork waffles made with pork smoked for 12 hours and mixed with delectable homemade BBQ sauce.
And if these meaty waffles are not your fix, you could also stuff your face with a hearty English Breakfast complete with eggs, bacon sausages, hash browns, grilled tomato and baked beans on toast. Add to that – if you're Hulk Hogan – a portion of soft fluffy pancakes topped with yummies like Nutella, fresh fruits and much more.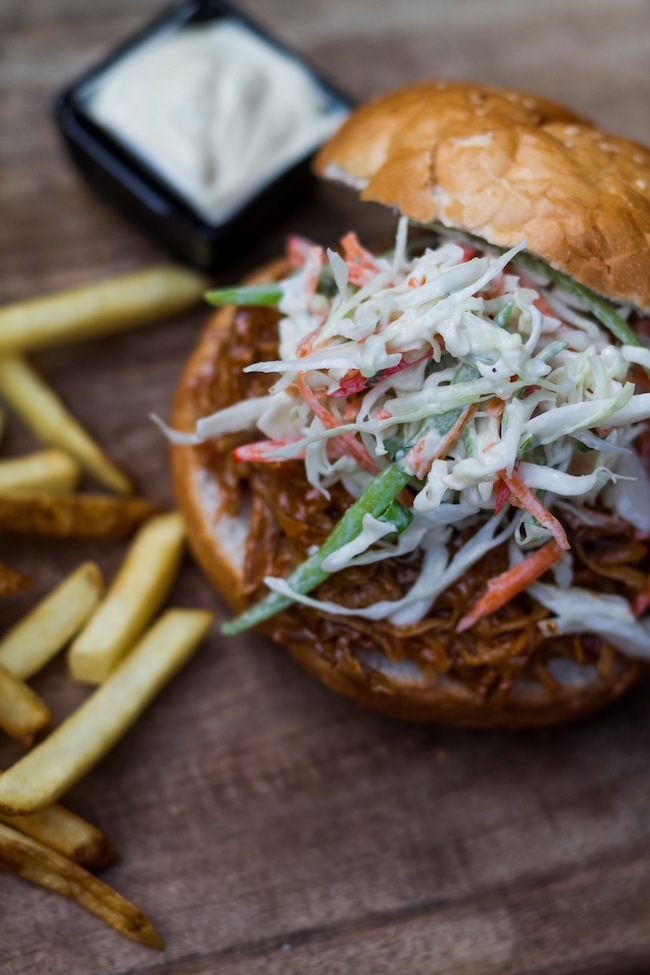 Head over to your nearest PlanB outlet and eat up some scrumptious breakfast for lunch and dinner!
PlanB Brigade Road – 20, Castle Street, Ashok Nagar, Brigade Road, Bangalore-566001 | 097399 02745
Plan B Shanti Nagar – 13, Rhenius Street, Opposite Hockey Stadium, Shanti Nagar, Bangalore-566027 | 088800 22737