Momo Festival at Wangs Kitchen
A delightful treat for all Momo lovers at Wangs Kitchen
  Wangs Kitchen has come up with an exclusive Momo festival featuring some of the unique and innovative recipes from May 17th.   The festival offers a range of lip smacking pan fried; deep fried and steamed dumplings crafted by Executive chef of Wangs Kitchen Chef Lai Chee Chung in his own original recipes.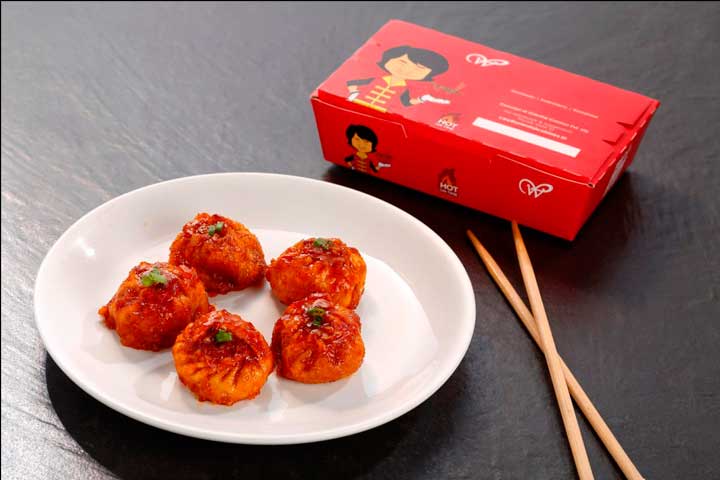 The Wangs Momo festival attempts to bring something innovative than the regular dry momo and a dip by introducing Momos garnished in various original sauces as per the choice of the guests. One can feel the moist and the distinctive taste of these momos in each bite.  The festival menu include variety of Pan fried momos such as Spicy mayo tossed momos and deep fried momos such as Devils momo with Schezwan dressing, Momo Manchurian, Kung Pao momos, Cheese dipped momos, Barbecue Sauce momos. One can also relish steamed momos with a line of unique sauces by Chef Lai Chee Chung.
The Vegetarian Momos are priced at Rs: 130/-* and Non-vegetarian/Chicken momos are Rs: 160/-*.
For reservations and more information contact 044 3925 3925
Key information:
| | |
| --- | --- |
| Restaurant Timing: Lunch & Dinner | 11:30 AM – 10:30 PM |