MobiKwik Offers Cashless Payments For All Domino's Pizza And Burger King Customers
MobiKwik, the digital wallet platform, has partnered with Domino's Pizza and Burger King to provide cashless payments at their outlets in over 2oo cities in India. The partnership will allow the mobile payment platform to provide cashless payment services in over 8000 restaurants in the country.
"Cashless India"
Founded by Bipin Preet Singh and Upasana Taku in 2009, MobiKwik provides digital transaction services to customers across several verticals, including mobile recharge, DTH payment and cashless payments for online orders. The platform has also partnered with several organisations in the food services industry to provide cashless transactions. Speaking about the partnership with Domino's Pizza and Burger King, Upasana Taku, co-founder of MobiKwik, said, "At MobiKwik, we are driven with the vision of a cashless India and our association with these food-retail giants like Dominos is a strong step towards realising that idea. We aim for 100 percent growth every month through offline food and retail tie ups."
Tech-based Solutions
Providing tech-based solutions for their services is nothing new for Domino's. The pizza chain introduced a 'zero-click' feature in the US which helps customers place orders just by opening the app. Cashless payments provided by MobiKwik could provide similar ease of transaction for all Domino's Pizza customers with a one-click payment option. Speaking about partnering with MobiKwik, S. Murugan Narayanaswamy, Senior Vice President Marketing, Domino's Pizza India, said, "Technology today plays a vital role in delivering great customer service, and we invest heavily in technology to enhance our guest experience. Our association with MobiKwik is another step in that direction. Through this strategic initiative, we want to ensure that our guests across our 1000+ restaurants have added choice, and experience the highest level of convenience."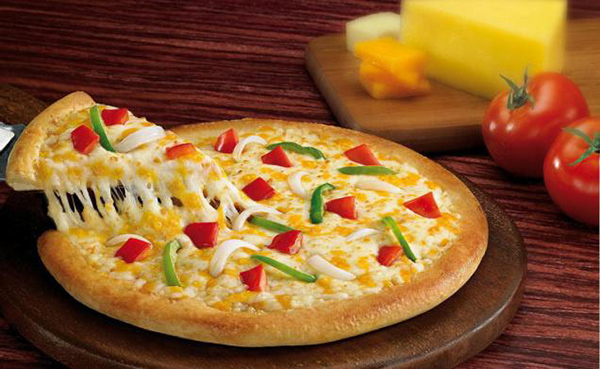 Growing Competition
With most of the country trending towards smartphone, cashless payments through online platforms such as MobiKwik and Paytm has become the norm. The ease of use and faster transactions has enabled platforms such as these to experience tremendous growth in the e-commerce sector of the country. MobiKwik currently provides services to nearly 30 million users and has partnered with over 75,000+ retailers. Although the company has seen tremendous growth since its inception, it faces tough competition from mobile-based platforms such as Paytm and Freecharge. Paytm recently partnered with Mother Dairy to provide cashless payments at all Mother Dairy booths across the Delhi-NCR region.