Milton MicroWoW Casseroles: The Recipe For Success
Last week, I began my Sunday morning with frantic call to my mother. "I've invited some new clients over for dinner tomorrow and I have absolutely no idea what to cook!" I exclaimed. "Do you think I should take them out to dinner instead? Or maybe order in?"
My mother, the wise and all-knowing woman she is, calmly replied, "No. You need to make a good impression. The best way to do that is through a home cooked meal."
"But the dinner is on Monday night," I whined. "I'll only reach home by 7 and they'll be here at 8. How will I manage?"
I could almost hear my mother smiling over the phone. "Kuch naya sochte hain," she said and hung up.
An hour later she was at my door, carrying a large box. Answering my questioning look she said "Milton MicroWoW Casseroles. These will save your dinner party."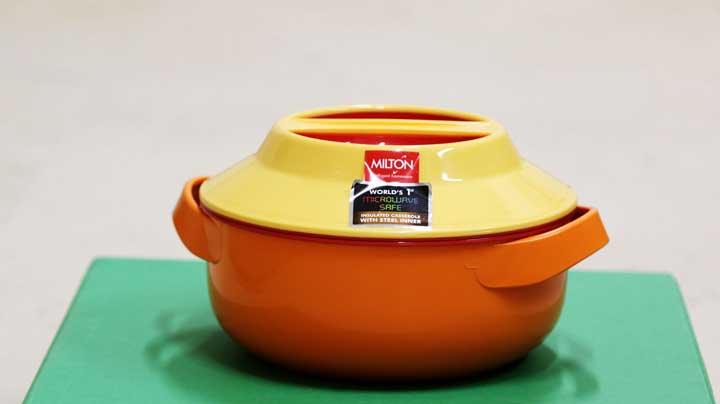 She then made her way to my kitchen and proceeded to whip up some old-fashioned ma ka khana; mushroom masala, a veg biryani and a delicious, velvety palak paneer. She then ladled the dishes into the Milton MicroWow Casseroles, stuck them in my fridge and left, giving me instructions to microwave each dish for four minutes the next day.
The next day, after predictably arriving home at 7:30 pm I stuck the palak paneer in the microwave and rushed to change, thankful that the Milton MicroWoW casseroles were microwave friendly.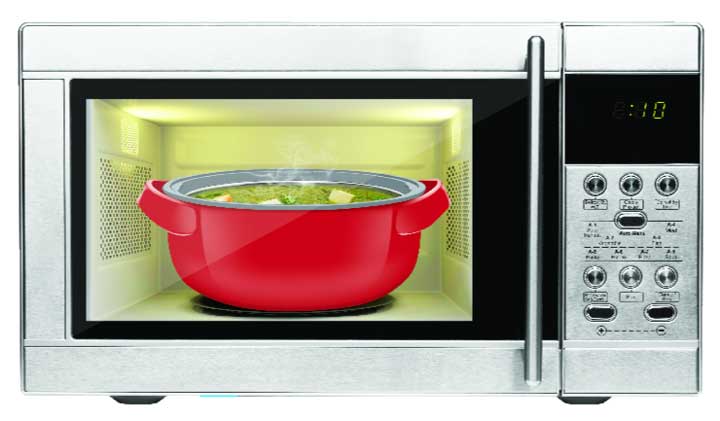 As each dish took only four minutes to heat up by 8:00 pm I had a dining table laden with hot dishes. Right on time, my guests arrived.
After enjoying few glasses of wine, we trooped into the dining room to eat. Despite it being almost 9:00 pm, the food was still warm; my mother had assured me that the Milton MicroWow Casseroles would keep food hot for up to four hours. After commenting on what a pretty picture the different coloured casseroles on the table made, my guests proceeded to dig in marveling on how delicious and fresh each dish tasted.
Half an hour later, all the casseroles were polished clean and, after enjoying some ice cream for dessert, my guests said their goodbyes. Unlike the major clean-up operations that earlier dinner parties had left me with, this time I simply had to load the dishwasher with the casseroles – Milton MicroWoW casseroles are dishwasher friendly.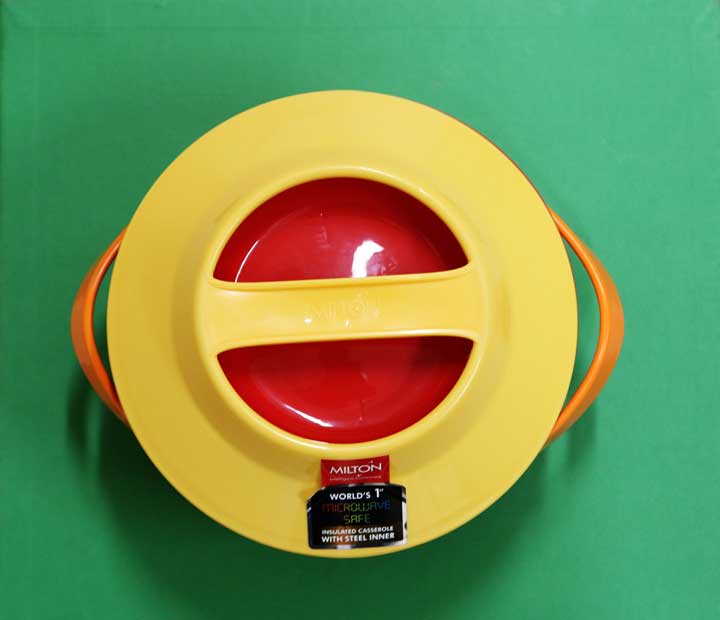 The next morning, I woke up to a message from my client; "Had a great time last night. Looking forward to working with you. By the way – where did you get those casseroles from?" Smiling, I replied with a link to the Milton MicroWoW Casserole website and then gave my mom a call to thank her for her help and ask her if I could keep the casseroles.