Microsoft To Use Technology For Agriculture And Introduce Farm Advisory Services
According to the report by F&B News, one of the leading software companies, Microsoft is keen on increasing technology for agricultural use and increase its efficiency. The company thus will be providing various farm advisory services like helping in augmenting crop yield, developing technology for pest detection, pest incident predictions and so on. The company also plans to use artificial information technology (AI) for these services.
Microsoft To Develop Tech For Agriculture
"Armed with advanced information technology (IT) systems like cloud computing, artificial intelligence (AI) and research, it will involve applying data science, remote sensing and image processing apps to crop maps, yield data and weather data collected over five years. The pest risk detection model will provide information five days in advance of expected attacks," said the company statement reports F&B News. The report also says that to leverage the advantages of AI technology, Microsoft has made a pact NITI Aayog. Under this pact, the company will be giving AI based solutions for agricultural challenges to NITI Aayog.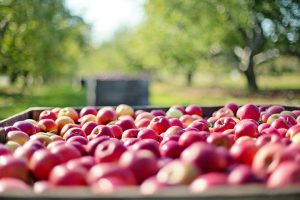 "AI needs to be brought to support sectors like agriculture, which is key for the inclusive development of India. There is a need to utilise the power of AI to build understanding of the different regional languages prevalent in India. Moreover, this partnership will help us move beyond pilot projects and comprehend ways to scale up AI implementation in the agriculture sector," Amitabh Kant, chief executive officer, NITI Aayog told F&B News.