Michelle Obama Teams Up With Jimmy Kimmel For Her Latest Campaign
---
While President Obama has spent his term in political battles and policy matters, Michelle Obama has spent her time in the White House trying to create a nation that eats healthier. Five years ago, she launched the Let's Move campaign, which tried to tackle childhood obesity and help kids eat healthier.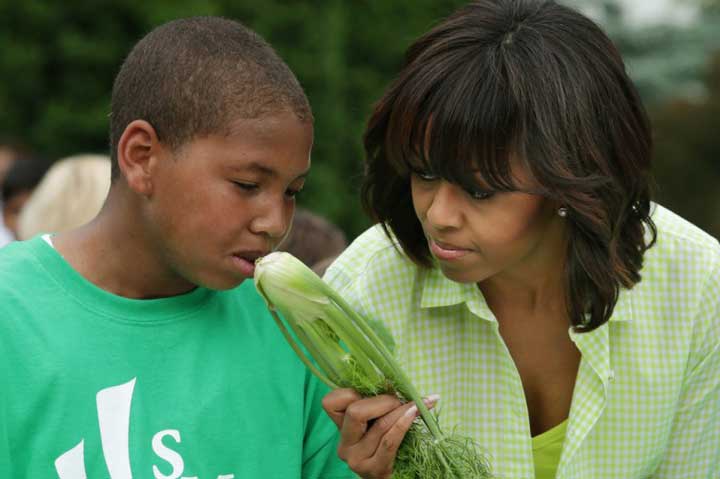 In February this year she announced the launch of FNV, a campaign focused on changing the youth's perception of fruit and vegetables. Obama has roped celebrities such as Kristen Bell, Jessica Alba, and athletes such as Stephen Curry and Cam Newton to feature in the campaign, as they are popular among the youth.
"FNV was inspired by big consumer brands, whose tactics are relentless, compelling, catchy and drive an emotional connection with their products," said Lawrence Soler, the CEO of the Partnership for a Healthier America, which handles the campaign. "We want to do the same thing for fruits and veggies, which have never had an opportunity to act like a big brand. Until now."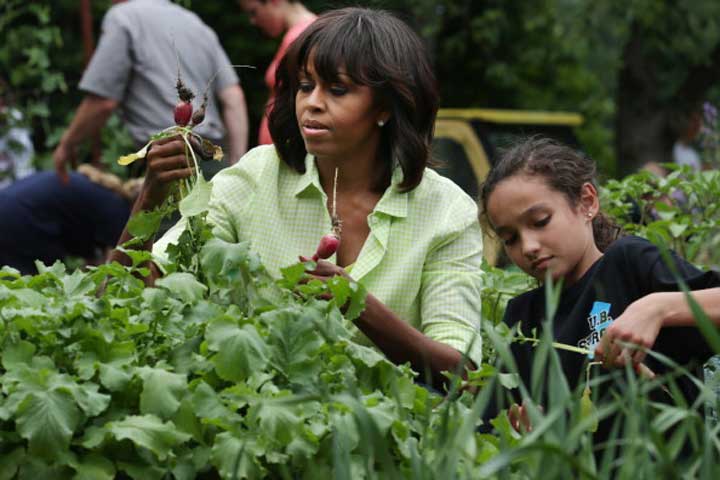 In a move to change the perception of fruits and vegetables using similar advertising techniques that large companies use, the campaign recently released a video staring Michelle Obama and Jimmy Kimmel. In it, they share some witty banter about what the 'F' and the 'V' in the name stand for. Watch the video below to see what we mean, and remember to eat your 'F' and 'V's!