Meet the Mile Long Pizza That Has Broken The Guinness Book World Records! 
Foodies of the world, listen up because a record has been broken! At Milan's World Fair, Expo 2015, on Monday, 60 of Italy's best pizza makers unveiled a masterpiece; a margherita pizza that was 1.6 kilometres long.
The proud chefs had toiled for 18 hours to construct the pizza, which was made with 1.5 tons of mozzarella and 2 tons of tomato sauce. The pizza was cooked in five ovens, with each metre taking three minutes to cook. The final product weighed a whopping five tons!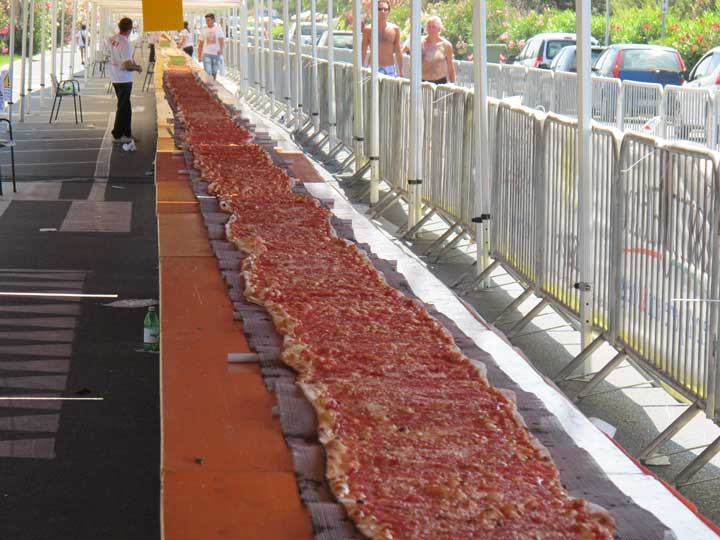 Guinness World Record officials who were at the Expo judged the pizza and awarded it the honourable title of the longest pizza in the world. Then, attendees of the Expo were treated to a free slice of the massive pizza. We're sure that one day they'll proudly tell their grandchildren that they were a part of pizza history.
Do you think that we're pulling a fast one on you? This video is proof that this mile long pizza really did happen. Have sweet, pizza filled dreams!