Meet Gulabs'- Your Partner in Snacking Healthy
We started off in October. We sold at RCC's Meena Bazar and were sold out almost immediately which we had anticipated and we're confident off.
Gulabs is all about the snacks your mother would pack for you when you left for college. "Don't be snacking on those ridiculous things you buy from outside," she would insist. Khakras, theplas, pickles and sherbets. You would be well stocked for a week, tops. Your friends would rave and you'd get caught snacking in class. But at the end of the day, you'd still carry a piece of home and a piece of Ma–worth so much more.
"We are a snacking startup. We are a team of ten right now. Naveen Bhandari is our creator, conceptualiser and marketing strategist. We've had a tremendous response so far. You can access and buy Gulabs products through 42 channels as of today. We're on Gulabs, Grofers, Dine-in, Amazon and several retails stores like Nuts N Spices, Gormei market, Nilgiris, Amma Naana, Ajnabi and more. We're known for two things- the high quality of our raw materials, hence the superior taste and second the earthy natural packaging.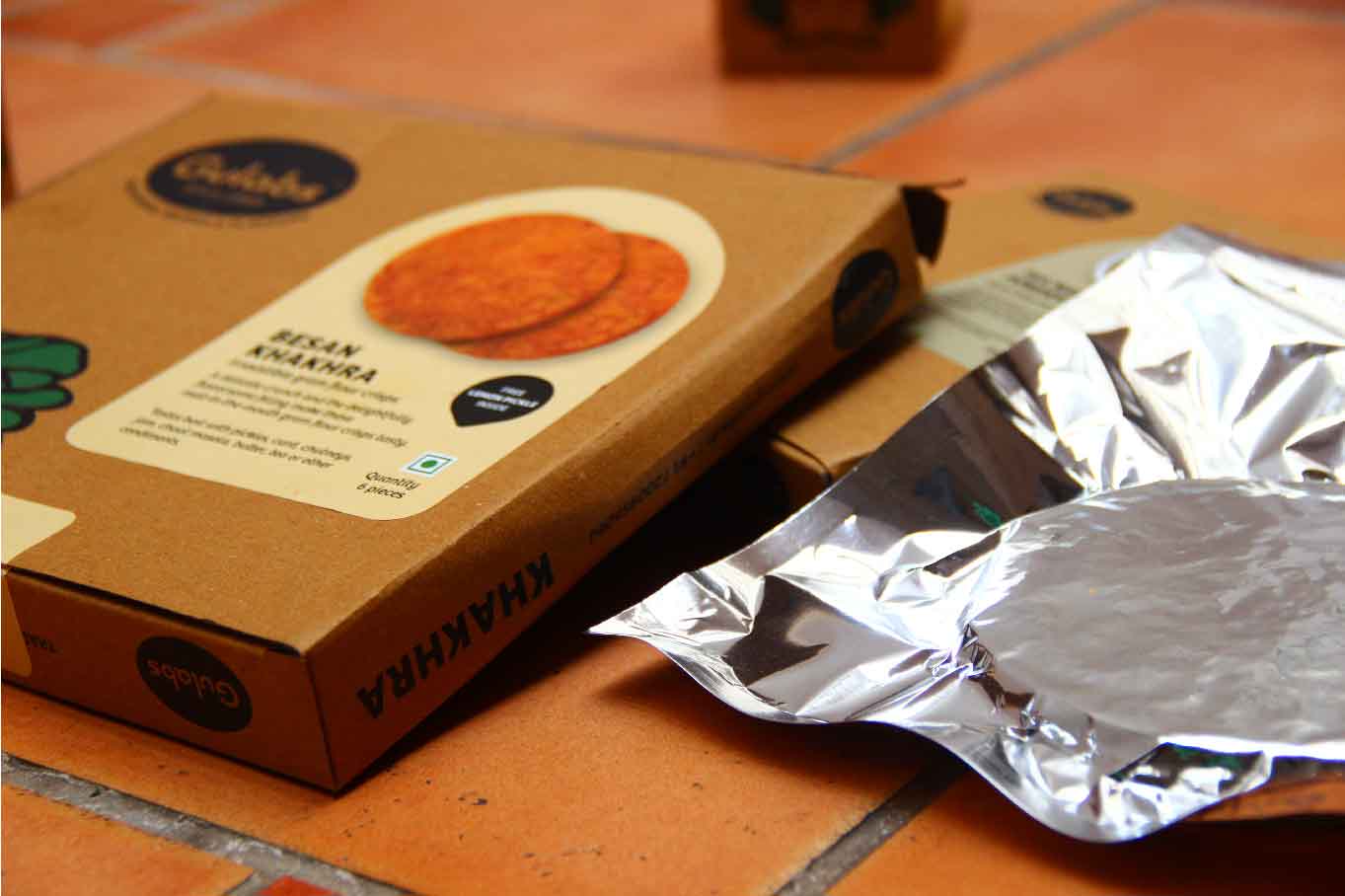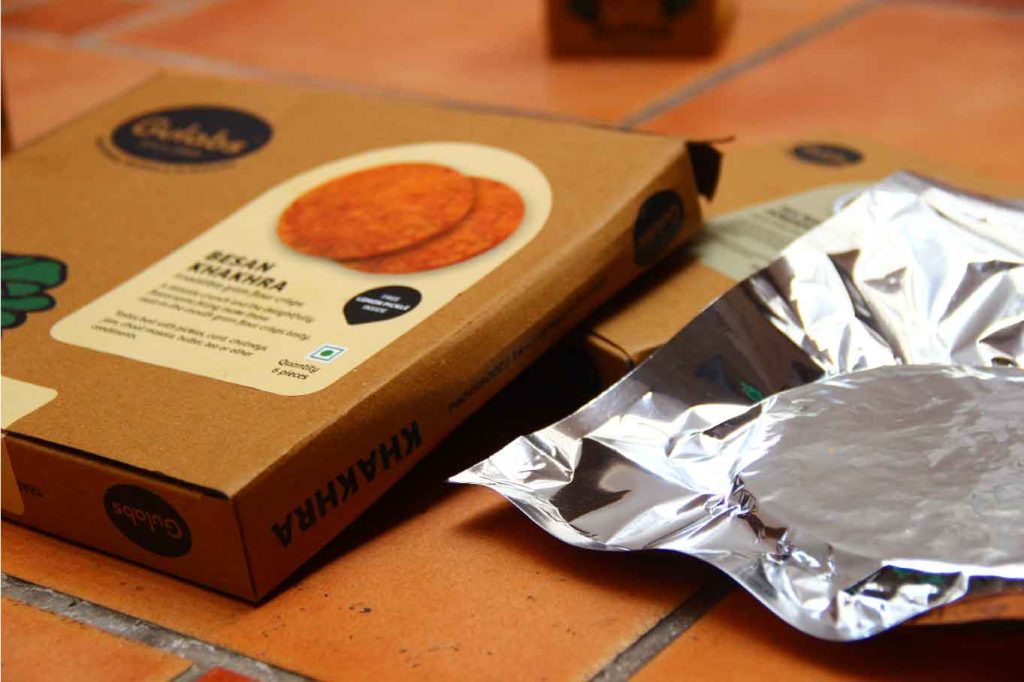 "We source ingredients from the places they're best at. Some of our ingredients are sourced from over 1000 kms away, right at source level.
"About packaging, our aim was to give fresh products at the time of consumption, same as it was at the time of packaging hence we vacuum pack our products. This keeps them absolutely fresh and increases their shelf life. We specialise in handcrafted snacks and we'd like them to reach you the way they were made.
"Our products are suitable for Jain consumption too. The price range is around Rs 75- Rs 330.
"Some of the crowd-pleasers include, besan khakra, methi khakra, lemon ginger sherbet, tea masala powder and lemon pickle.
"We're coming out with many deals and combos pretty soon. As for the national market, we've got great fans in Bangalore, Jaipur, Mumbai and chennai of course. We hope to reach more people and spread our love for handcrafted snacks!"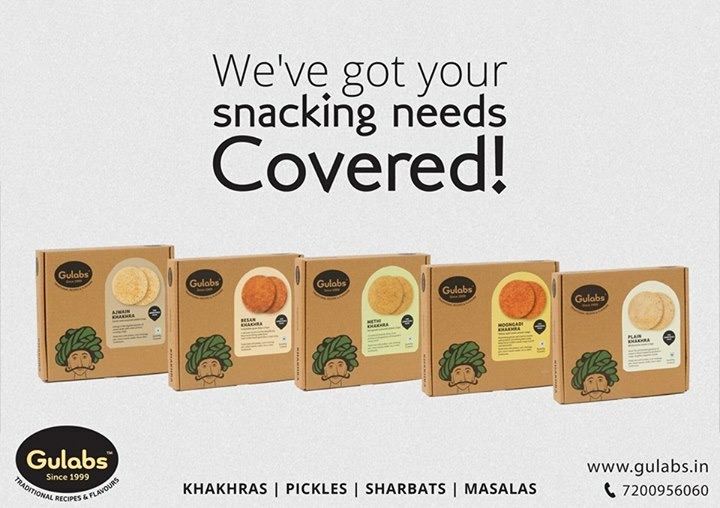 We sampled the products for ourselves and were fans!
We tried:
Besan Khakra: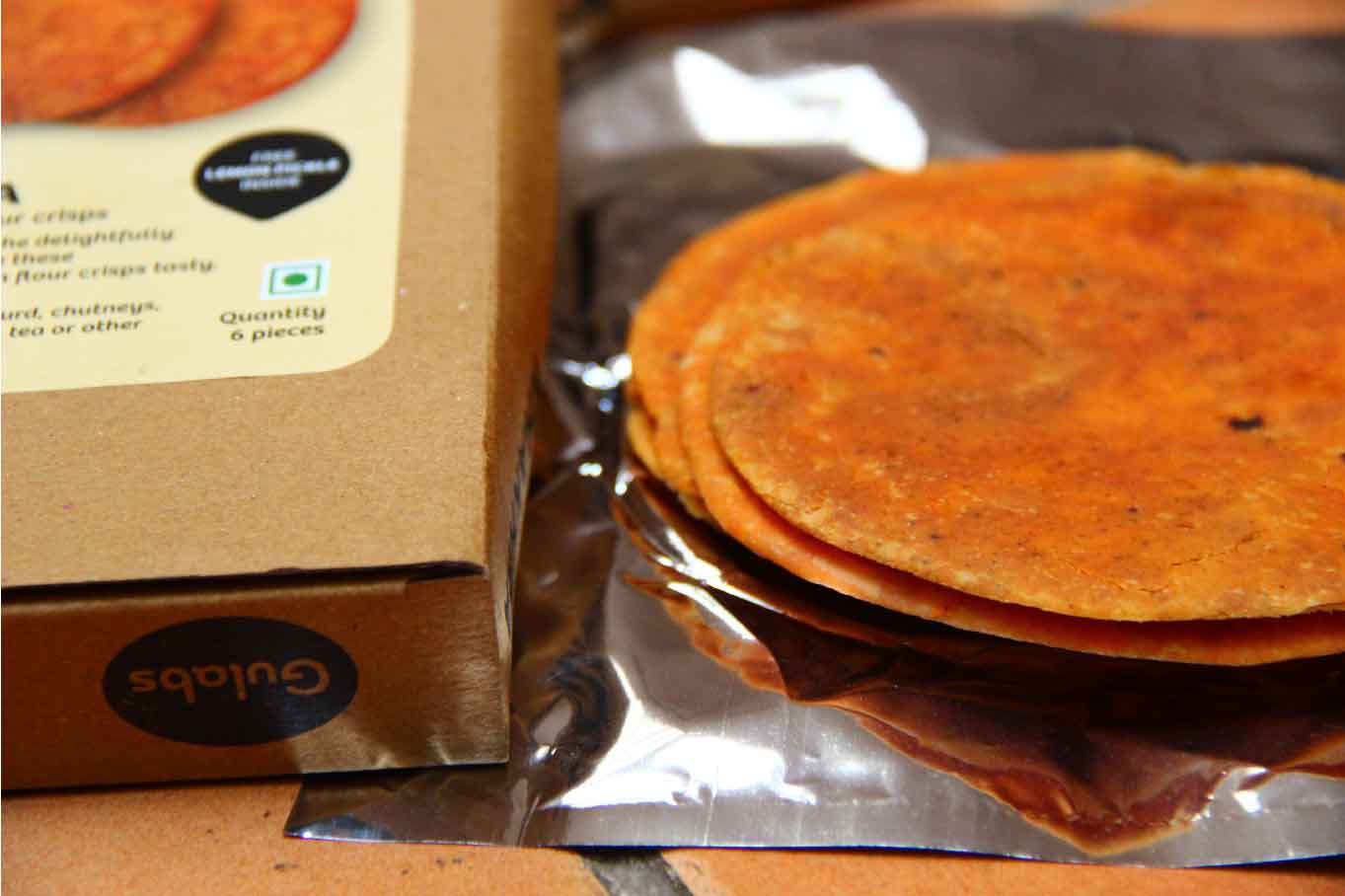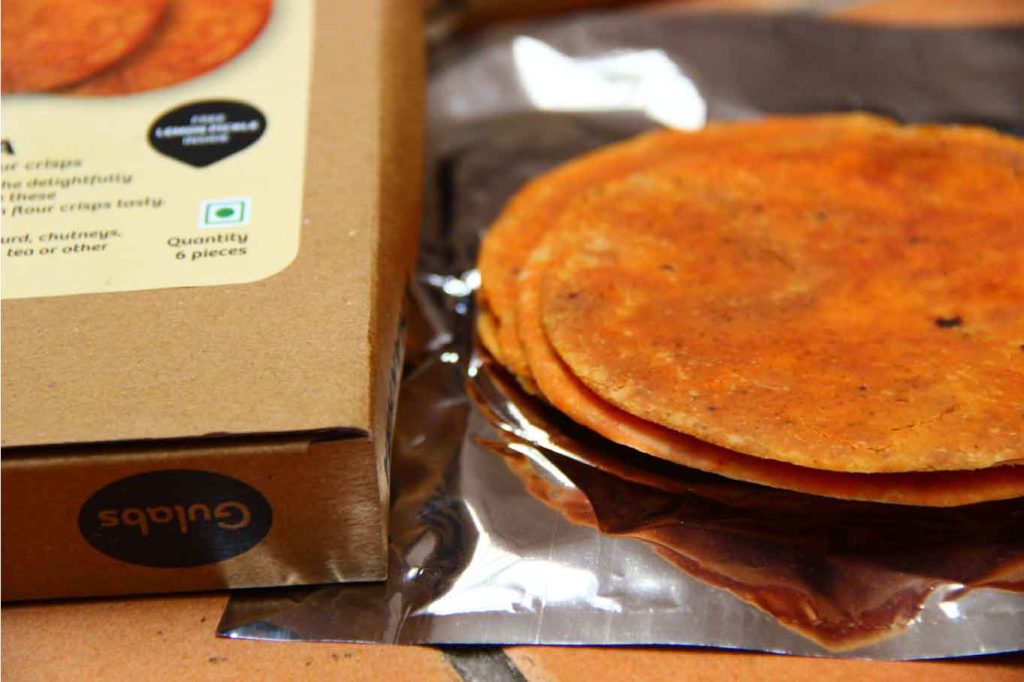 Crisp and light, these were absolutely addictive. You won't have to find a box to put them in, just another stomach. The flavouring is bang on. Dunk in some of their lime pickle and forget everything else.
Lemon Ginger Sherbet: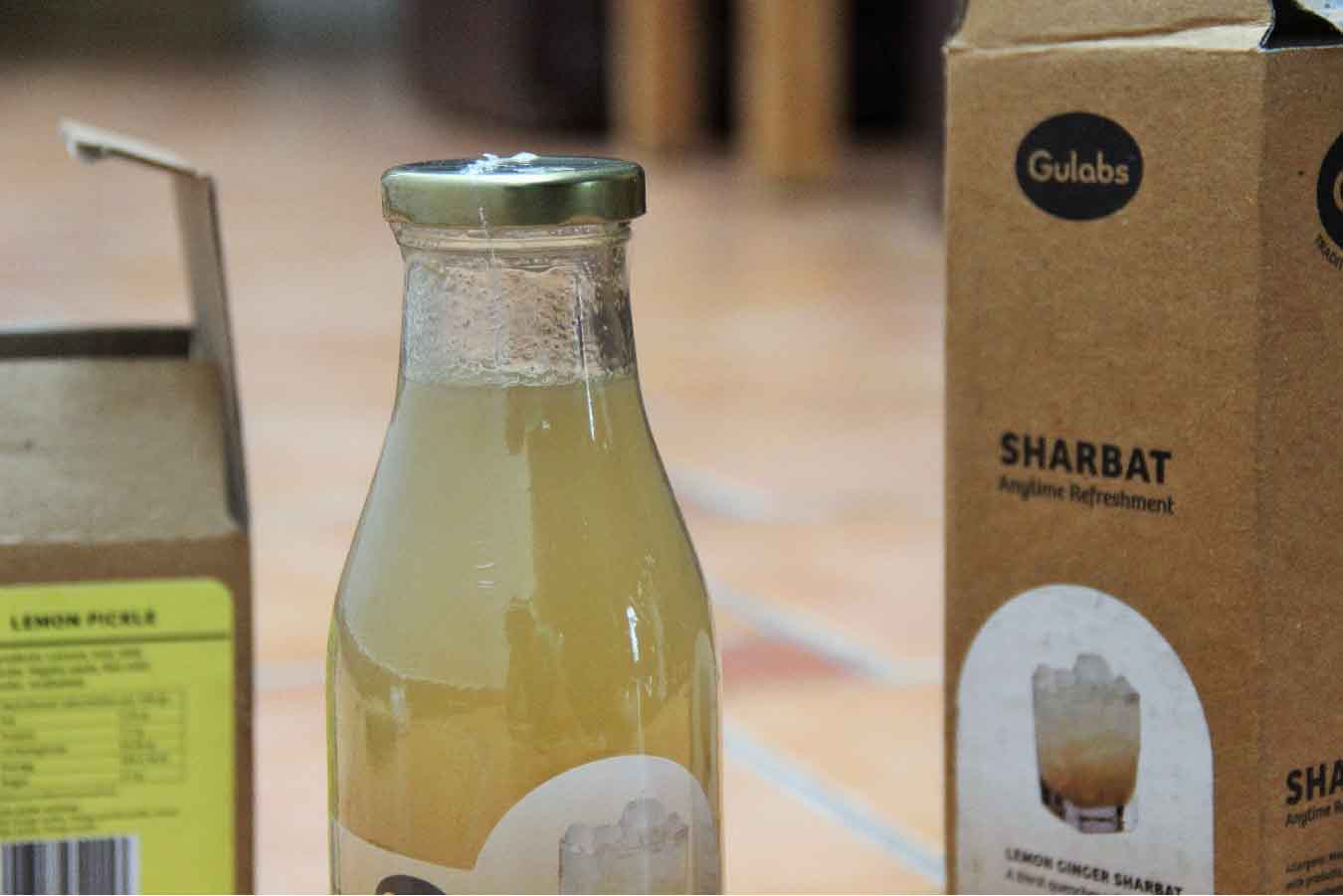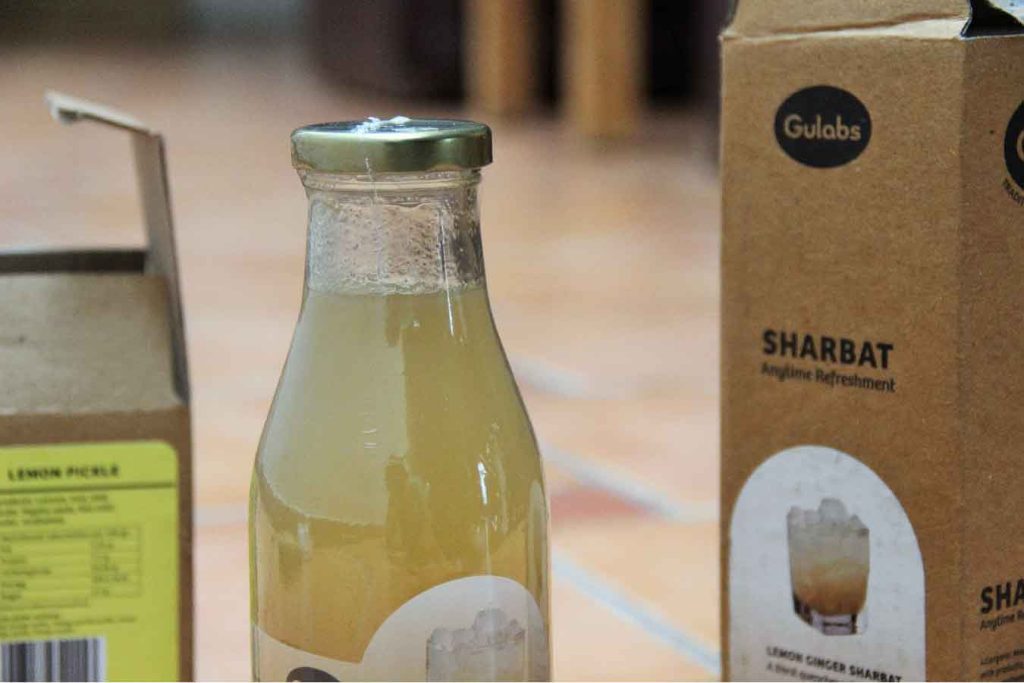 Perfectly sweetened- I'm a sucker for anything ginger. Summer's here and this is what the doctor ordered.
Tea Masala Powder:
Perfect party host for an evening Chai with your friends. The cardomom balances the pepper and allows the ginger to steal the show.
Lemon Pickle:
If you're anything like me, you're definitely a pickle snob. I don't enjoy pickles made outside, but this one's an exception to the rule. It's not heavy on the masalas and lets the lime speak for itself.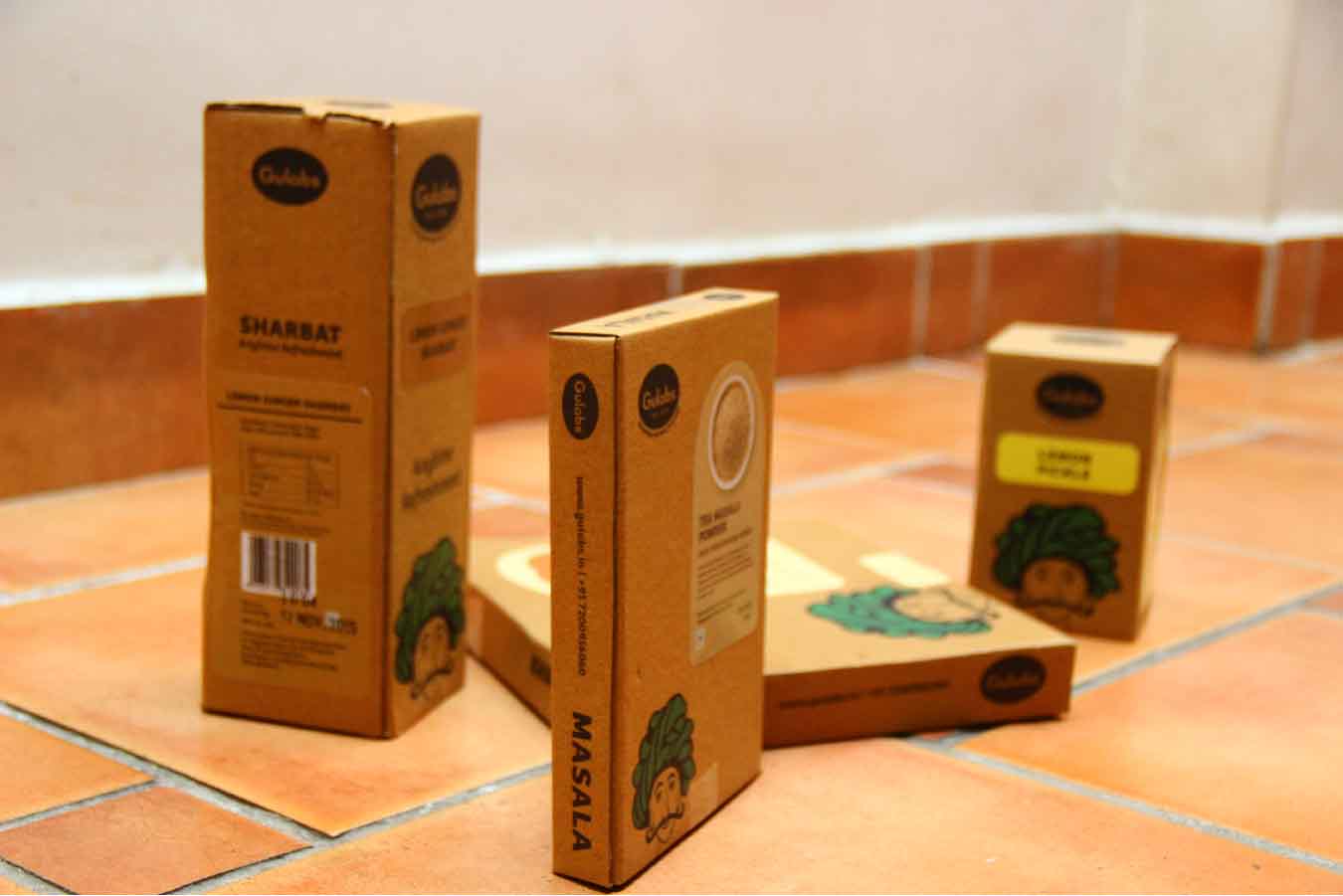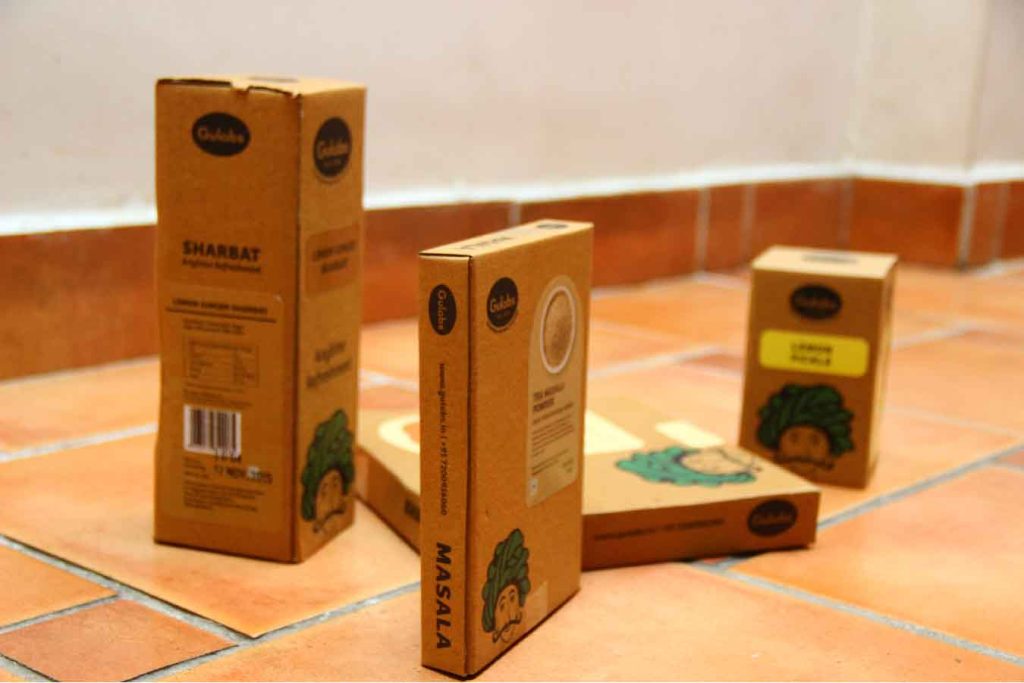 All the items were packed to sit tight and comfy. The khakras came whole, the jars neither stirred nor shaken and the sherbet in the pink of health. Literally.
If you're sitting at an office or home and reading this, snack-less, we sincerely hope you've placed an order at Gulabs. Most importantly, your mother would approve.