Meet Farmik In Mumbai: A Milk Boutique That Is Changing The Way We See Dairy
Do you love the delicious, creamy ice creams from Natural's Ice Cream? One of the most essential elements of ice cream is the dairy that is used to make it; high quality dairy yields gorgeous, smooth ice creams, like the fruit based treats that Natural's has to offer.
Now, you can get the same milk that Natural's uses right here in Mumbai at a brand new milk boutique called Farmik. Farmik is owned by the Maredia family, which supplies milk to MM Mithaiwala, Natural's Ice Cream and several hotels across Mumbai. They've decided to begin a milk revolution by bringing this high quality milk and milk products to the hoi polloi.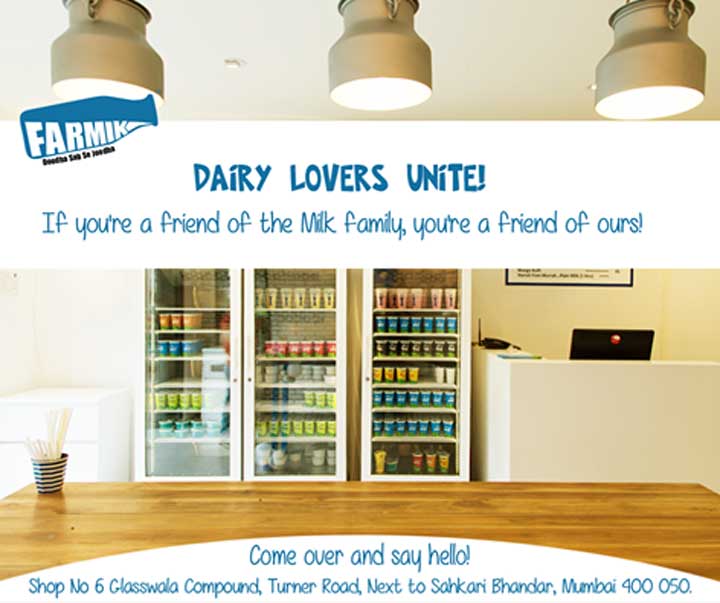 Where's The Farm?
Part of Farmik's charm comes from the fact that they know exactly where their milk is being sourced from. The family owns 700 buffaloes that supply fresh milk in Goregaon's Aarey Milk Colony.
What In Dairy?
This milk is transported from Goregaon to Farmik's two current outposts in Bandra and Mahalaxmi. It stocks a wide range of traditional Indian dairy products in packaging that appeals more to the modern customer. In their fridges you'll find ghee, buttermilk, chaas, lassi, paneer…and the list goes on and on.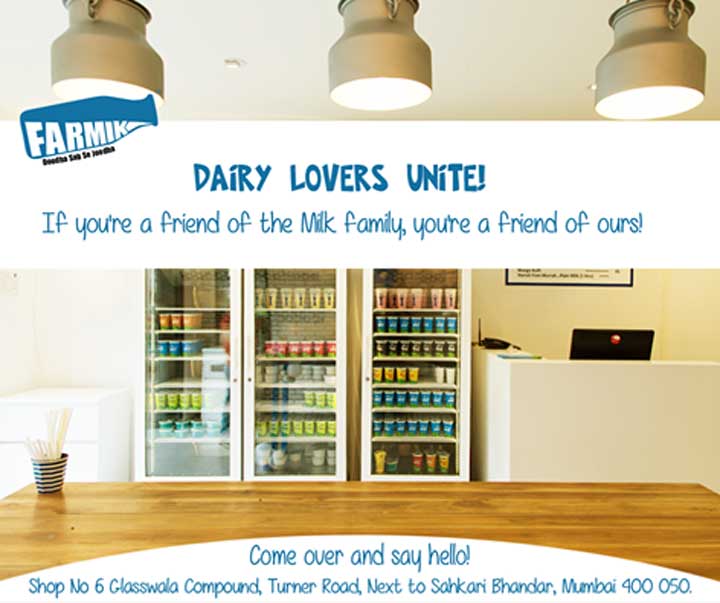 "The idea is to focus on high quality traditional Indian milk products and make them cool and accessible," said Rahil, on of the co-owners, to brownpaperbag.in. In an effort to make their products even more accessible, Farmik may be looking at subscription plans and at home delivery options soon.
Stay tuned to see what we have to say about Farmik's products!