Meat Prices In Delhi Might Go Through The Roof Post Navratra
Parts of Uttar Pradesh have been in a state of disarray and turmoil ever since Yogi Adityanath was sworn in as the state's chief minister earlier this month. The CM brought about a few tweaks here and there that are probably going to affect you more than you thought. In addition to brining about some sweeping changes (pun intended) in government offices by banning the sale of pan and gutkha to promote cleanliness and hygiene, and banning cow slaughter, CM Adityanath also hurled a crackdown on mechanized slaughterhouses and those that failed to produce valid licenses.
While parts of UP are already coping with meat shortage, – according to reports, Lucknow's famous Tunday Kababi is at the brink of shuttering its legendary kebab outlet due to meat shortage and a menu alteration – experts have warned the Capital to be prepared for a meat shortage and price hike as well.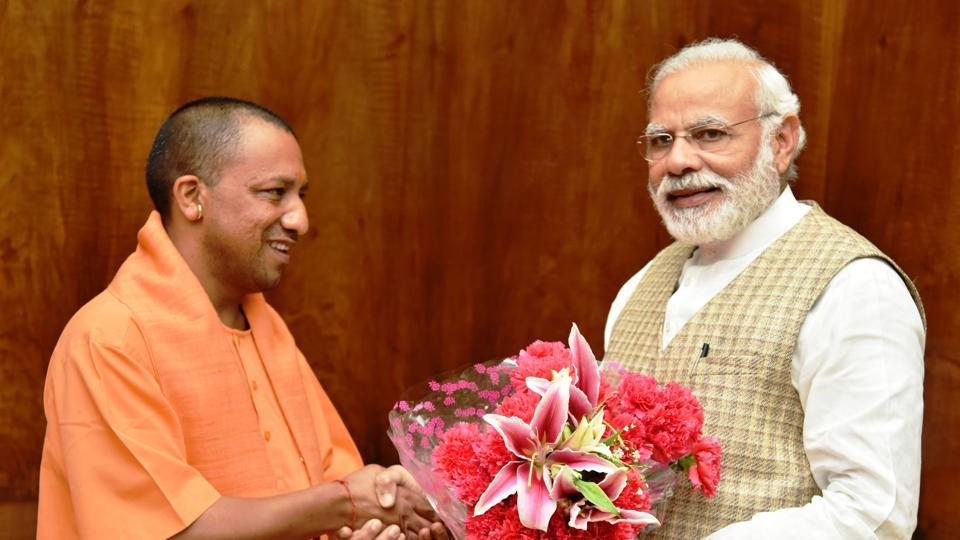 Image: Hindustan Times
Impact on Wholesale
"As Delhi doesn't have livestock farms, the city only relies on UP, Punjab, Rajasthan and Haryana. Earlier, around 20 trucks loaded with goats used to come to Ghazipur Mandi every day from Uttar Pradesh", said, Mohammad Atiq, a goat meat wholesaler. Meat sellers at Ghazipur Mandi in East Delhi are anticipating a rise in prices if the strike continues in UP.
"The real impact of the crackdown on slaughter houses in Delhi will be felt once the Navratras ends," general secretary of Ghazipur poultry market association Mohammed Saleem said. "Usually, the demand of goat meat is down around two-three days before the start of Navratra and also during the festival," he added.
Traders are speculating a rise in meat prices as a chunk of Delhi's meat was brought in from UP, which has now completely stopped following the crackdown on slaughterhouses and the ensuing strike. Although industry experts have predicted the inevitable, they also add that the on-going Navratra celebrations will "soften the blow" of shortage of meat as its consumption comes down by around 50 per cent during the period in the national capital. Though marginal surge in mutton prices has been reported in some areas.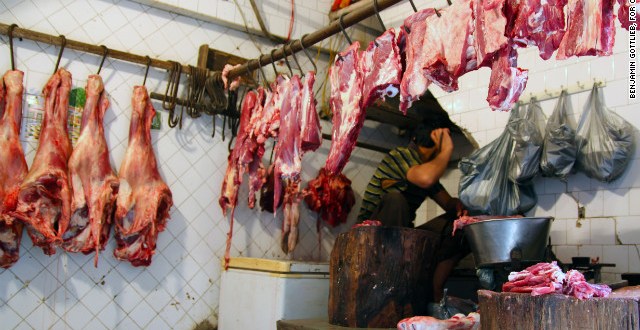 Image: siasat
Hotel Industry Largely Unaffected
The chicken and mutton supply to the hotel industry remains unbothered, said Garish Oberoi, Vice President of Federation of Hotel and Restaurant Associations of India. However, he added that the supply buffalo meat has been considerably affected. "The impact would taper off eventually as the government, we hope, would take steps to streamline the licensing norms," he said.
"The supply has been affected, and in some hotels and restaurants in UP, they have even stopped serving mutton-based dishes. But, since it is Navratra, and the consumption of meat goes down drastically during this period. This would soften the blow," Oberoi, who is also an executive member of Central UP Chamber of Commerce and Industry, added.
But while Delhi hotels aren't feeling the brunt of the crackdown yet, hotels and restaurants in Noida, Loni, Ghaziabad and other places in UP have been significantly hit, and are now relying on meat purchases from the Capital.
Feature Image: The World This Week