McDonald's To Focus On Brand Extension This Year In India
McDonald's the first quick service restaurant to hit India more than 20 years ago has plans to further expand its presence. Amidst competition from the international restaurants like Burger King, Pizza Hut and Dominos, the famous restaurant has launched plans to improve its food delivery business and other innovative business ideas to entice its customer base.
With the launch of the new McCafe, a new venture into the cafe sector, McDonald's has focus on extending its brand to almost all consumer segments in the country. The new offerings, including partnerships with online food platforms like Swiggy and Zomato, has played a significant role in the increase of revenues for this fiscal year. Smita Jatia, MD of Hardcastle Restaurants, the franchisee of McDonald's India, said, "We are emphasising on innovation, and our brand extensions like McCafes and our delivery business, which have significantly added to our revenues."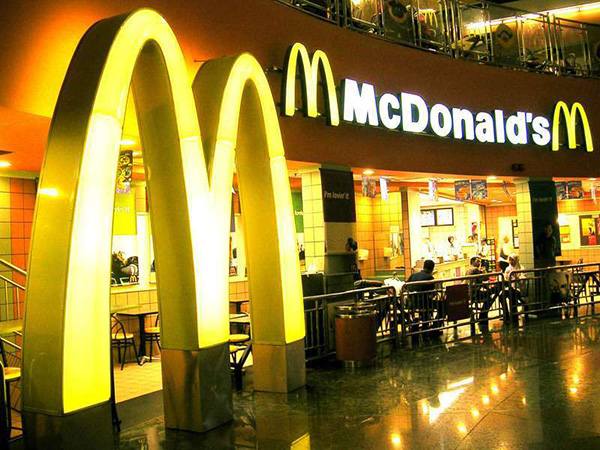 With the food delivery platforms playing a significant role in consumers eating habits, McDonald's is set to expand on its services and improve on it food delivery business. "Our overall deliveries have tripled in the past seven years, and it's a good time to focus on building it. Nearly 40 per cent of revenues from the McDelivery Service comes from online ordering, and it up from single digits in just three years, " said Jatia, speaking to PTI.
With the number of consumers preferring healthier choices increasing by the day, McDonald's have incorporated plans to offer healthy choices on its menu. The menu will undergo a healthy makeover with innovative menu options being made available to the consumer this year, Jatia said.