McDonald's Singapore Puts On Its Healthy Hat With A Salad Bar
Did you think McDonald's was synonymous for unhealthy, processed and fat laden fast food? Think again. Last year, in Germany, they introduced the concept of the 'organic burger', which is a burger made with organically raised meat and vegetables. Across the world, it's been cutting down on fat and sugar content in its deserts and oil use for its fries and patties. Now, in further evidence that its aligning itself with a heavier consumer demand for healthy food a McDonald's in Singapore has a full blown salad bar.
The East Coast Park McDonald's
The salad bar is a part of McDonald's flagship outlet, found in Marine Cove at Singapore's East Coast Park. The ECP outlet, as it's popularly known, was McDonald's flagship store for 30 years until 2012 when it closed for refurbishment.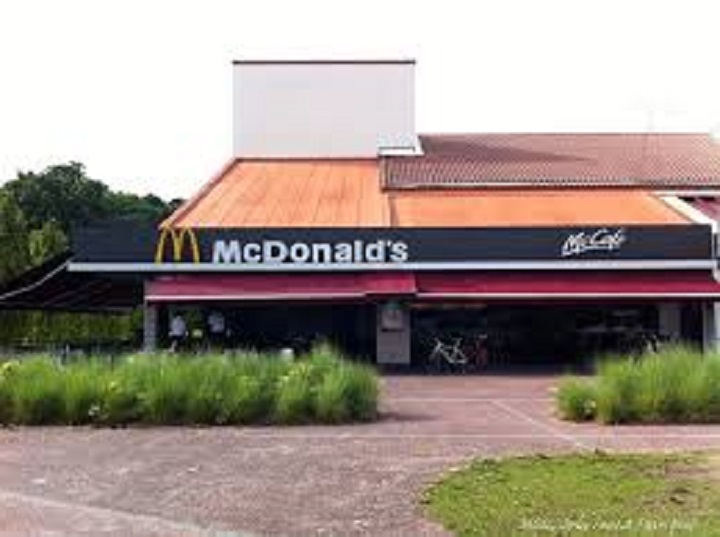 Now, its reclaimed its flagship status with a 8,439 square feet space, a dessert bar, signature premium burgers like Spicy Chicken with Apple Slaw and Spicy Tortilla and, of course, the salad bar.
The Salad Bar
The salad bar, which is a first of its kind in a McDonald's in Singapore will have three basic choices; the Asian, the Cesar and the Classic Green salad. However, at the bar customers can also customize their salads with ten gourmet ingredients.
Neighboring the salad bar will be a McCafe which will serve soups, sandwiches and Affogato and Belgian waffles; just in case you want to treat yourself after a healthy salad.