McDonald's Has A New Black Burger And We're Not Quite Sure What To Think
The activated charcoal trend is the latest food fad to have gained popularity. It's in everything, from ice cream to coffee and it doesn't seem like it's going away anytime soon. Hoping to piggyback on its popularity is McDonald's which has released a black burger in Malaysia, along with an insanely dramatic advertisement.
Apparently, the black burger, touted as the Spicy Korean Burger, is so spicy that both the boy and girl need drinks to soothe their mouths. In other news, it looks like every single other country in the world has beef patties except for us (welp).
Unlike the green food colouring tinted baps of Burger King's US and UK offerings, the McDonald's Spicy Korean Burger's bun is coloured with charcoal. With the alleged health benefits of activated charcoal, which a number of drink companies have added to their beverages, and kimchi, Korean spicy fermented cabbage.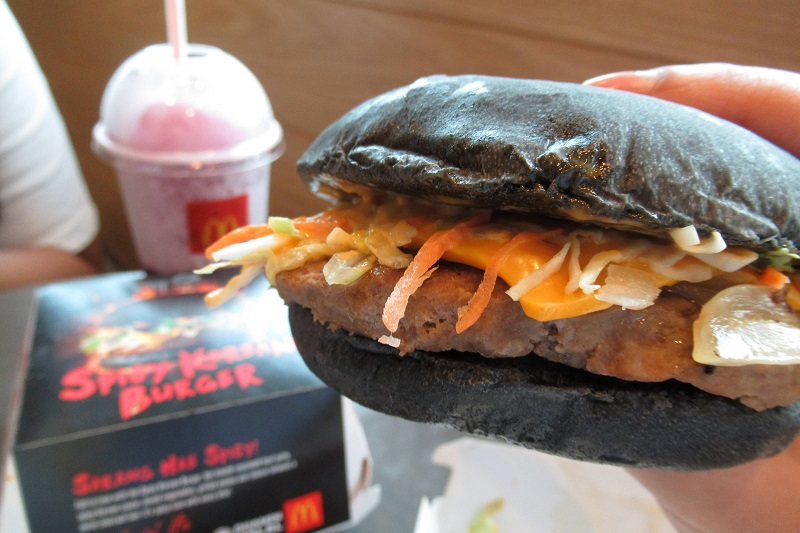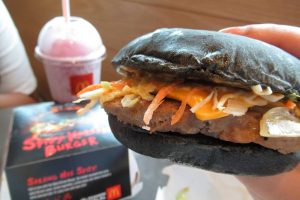 The burger comes with a Frozen Fanta drink and Criss-Cross Fries (which look pretty darn good). Seeing as though Malaysians and Koreans don't shy away from spice this burger must be seriously hot. We wonder how it will match up to our Indian taste buds, but we're pretty sure that we can handle it!