No More Cribs About The Disappearance Of The McRib, It's Back!
Remember McDonalds' infamous barbecue flavoured delicious pork concoction – the McRib sandwich? Were you as outraged as we were when it was discontinued in 2005? Well, now you have a reason to celebrate. They're bringing it back! And this year, it comes with an app!
That's right, you can now get your hands messy while you dig into this popular crowd favourite pork patty served on their homestyle roll with their iconic barbecue sauce, pickels and onions. However, like all great things, there's a catch to this offer as well. The sandwich, which is returning for a limited time, will only be available at specific locations for about $4.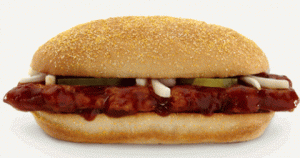 Don't fret. Istead of going crazy and visiting every McDonald's outlet, you can now download the brand's McRib Finder from Apple's App Store, locate outlets that have subscribed to the offer and embark upon a journey to get yourself a McRib.
The McRib Finder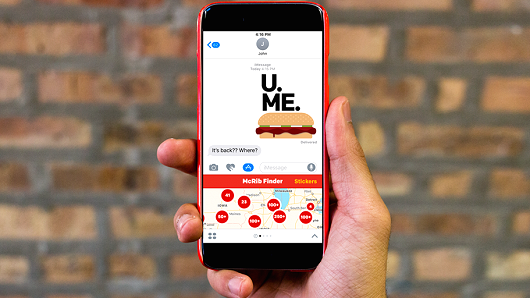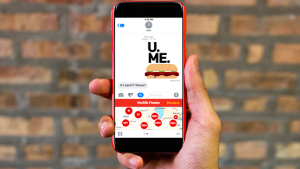 After announcing last week that it plans to launch a mobile order-and-pay service for customers, McDonald's is adding another app to its repertoire: the McRib Finder.
If you're acquainted with the iPhone interface, this will be a piece of cake! The McRib Finder works like an iMessage texting service. Using it, you can locate participating restaurants and get your hands on the McRib. So how does it work? The McRib Finder uses the smartphone's GPS to find the nearest McRib-selling McDonald's and allows users to share the location with friends and send McRib-themed stickers, all within the Messages app. Unfortunately Android users are out of luck—at least until McDonald's creates a non-iPhone version of its McRib-locating service.
If you're in India right now, there's more bad news. This offer is not valid in McDonald's India at the moment. However, there's no harm in hoping that it comes to India soon — maybe next year, right?