Mcdonald's Joins Hands With Robin Hood Army To Celebrate Women's Day
McDonald's has always championed women empowerment and been an equal opportunity employer both globally as well as in India. Today, over 25% of employees in McDonald's outlets in West and South India are women which is double the industry average.
In a small gesture to celebrate womanhood, the McDonald's crew in Hyderabad, joined hands with the Robin Hood Army to provide basic necessities like sanitary napkins, soaps, toothbrush kits, food, rice bags, medicines, etc. to underprivileged girls. This thoughtful initiative helped over 2000 girls by ensuring access to basic provisions that they didn't have earlier.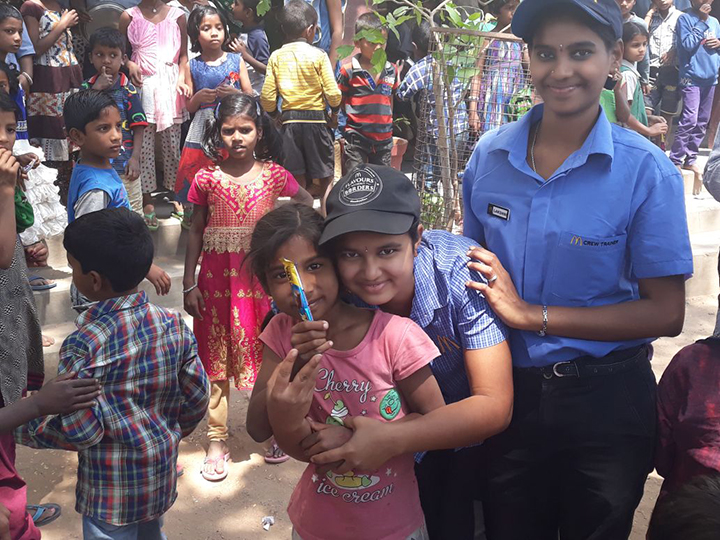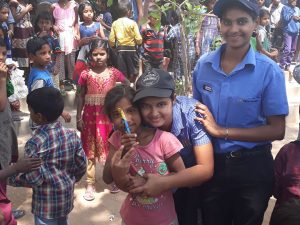 McDonald's India staff members also extended this outreach program to a number of schools and NGOs across Hyderabad. With this purpose-driven approach the volunteers were successful in bringing smiles to the faces of underprivileged girls.
The Robin Hood Army is a volunteer-based organization that works to get surplus food from restaurants to underprivileged people. The volunteers are largely students and young working professionals who work with the objective of creating a difference in their own small ways. The sections of society they help include homeless families, night shelters, orphanages, and patients from public hospitals.