Here's Why We're Drooling Over McDonald's Italy's Latest Menu Additions
McDonald's is known for their regional menu items based on the local cuine, and off late, we have been seeing a plethora of these culinary creations popping-up around the world. Be it Japan with their creme brulee shakes, and pork and cheese cutlet burger, or the range of baked goods at McDonald's France, these creations leave you drooling and wondering why all our outlets can't have something similar!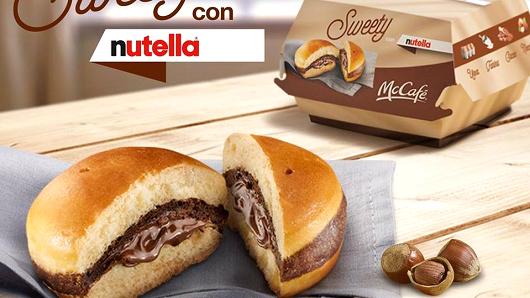 After the McDonald's Nutella Burger, McDonald's Italy has come up with another lip-smacking culinary masterpiece – deep-fried stuffed olives. According to reports from Brand Eating, this delicacy is made from pitted olives stuffed with stuffed with meat, then breaded and deep fried. They're served in about five bite-sized portions. If you love olives as much as we do, we bet you're drooling as much as we are!
These deep fried stuffed Olives have been inspired by Olive all'Ascolana – a regional and delicious Italian dish typically served as an appetizer throughout the country.
Wait, That's Not All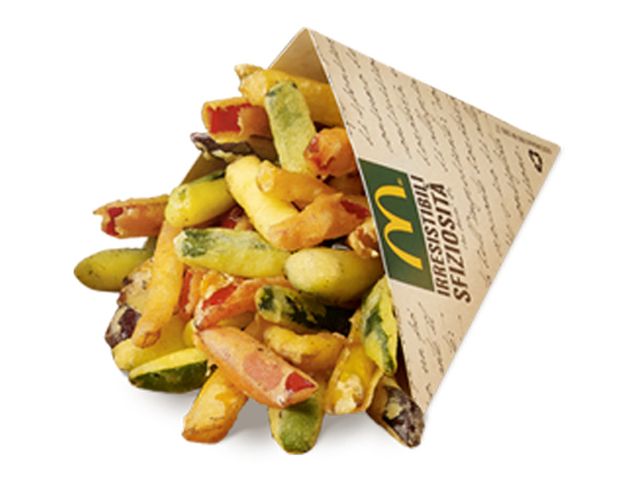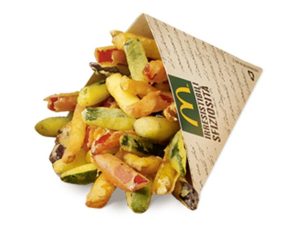 Their menu also has a new addition – the Trio of Vegetables, tempura style. This Japanese-inspired side features fried pieces of zucchini, eggplant and peppers.
To entice your tastebuds, they've added a couple of sweet treats as well. Meet the Zuppa Inglese McFlurry, which has pieces of cake and custard mixed into the ice cream, and the Panettone Tiramisu – Tiramisu topped with candied fruit, raisins and almonds. Yum.