McDonald's China Now Has A Grey Burger To Represent 'Modern China'
Is there no end to the rainbow brigade of burgers? After the black, red and pink burgers, McDonald's China has introduced a burger of an even more suspect colour; grey. Calling it the 'Modern China Burger', McDonald's has announced that the limited edition burgers represent the state of modern China.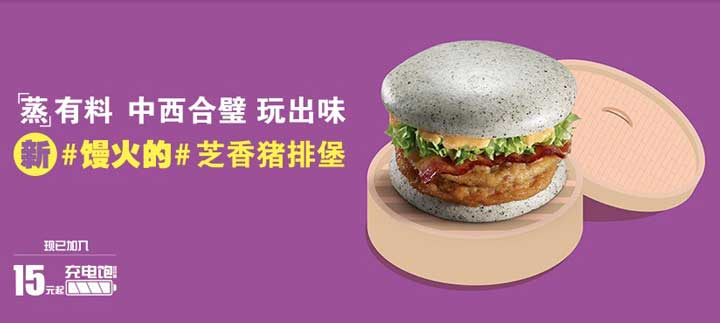 Of course, many internet commentators have questioned what the colour grey represents; pollution? Boredom? Others have pointed out that buns look eerily similar to two slabs of stone. Would we really want to put that in our mouths? Here are some reactions on social media.
https://instagram.com/p/8P88XbqfSb/?tagged=modernchinaburger
Am I the only person who thinks McDonalds is absolutely disgusting? I mean, I eat me some fast food, but McD's is just gross. #GreyBurger

— Big 8 Beezy (@TheBoxicologyst) January 20, 2011
However, when people have actually tasted the burger, which is made up of a pork patty, some lettuce and sauce, the reactions have been somewhat surprising. One reporter from Time Out Beijing says "Yeah. The Chinese fast food Coldplay – I wanna hate it but it's too lovable. I'm into it", while another says "I was going to say more like the Justin Bieber of Chinese fast food. So much fun to hate… but in my car, alone, and utterly unwatched, you know I'm really enjoying it."
So what's your take? Are you going to taste before you hate? Or has that colour completely put you off?