Matilda Ramsay Says Her Father's A Tough Critic For Her Too!
Gordon Ramsay's horrid comments on Hell's Kitchen are not unknown (there's a reason for that name) and neither is his softer and more comforting persona while judging MasterChef Junior. So one would think that the chef is equally – if not more – easy on his own daughter when the latter's cooking, right? Well Matilda Ramsay argues otherwise.
Matilda, a.k.a. Tilly, will be releasing her own children's cookbook Tilly's Kitchen Takeover this month and was on a British talk show called This Morning to talk about the same, and some more. The 15-year-old demonstrated her culinary prowess as she demonstrated how to whip up her signature "All-American Chili". She then went on to reveal what it's like cooking for a father who is known for being tough on people in his kitchen.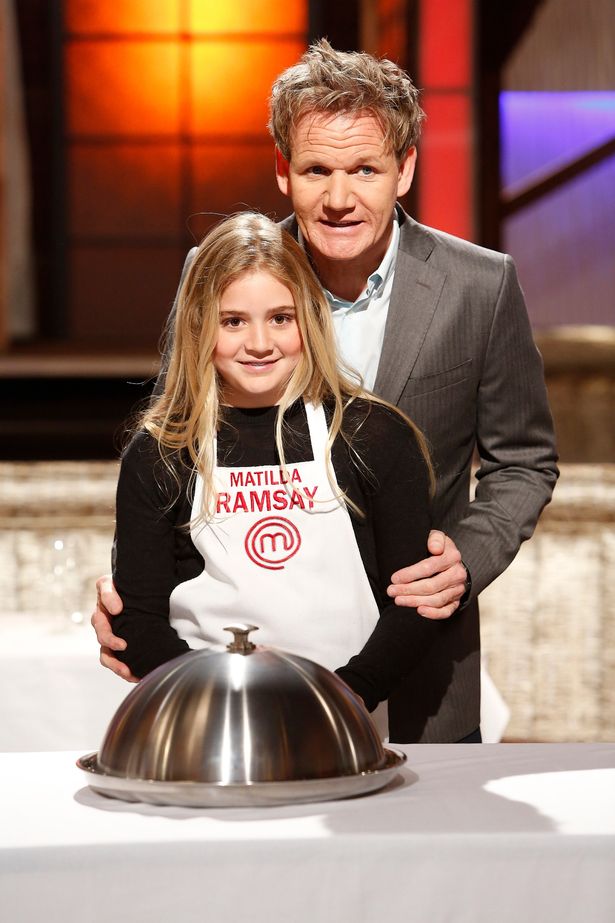 Turns out Ramsay Jr.'s cooking is no exception to Gordon Ramsay's critique. While he may not shower her with Hell's Kitchen-level verbal assaults, he definitely isn't all peaches n and cream either. But isn't that true for all fathers trying to mould their kid into a better professional? Especially if they share the same professional field.
Tilly relayed the basic difference between her dad's and her own cooking – seasoning and spice. Apparently, Gordon Ramsay likes to use a good amount of spice and seasoning in his food and gets a little worked up if his daughter doesn't do the same. "See dad just puts in so much chili powder so I let mom cook when he's at home because she knows what we like." The hosts laugh and Matilda continues, "He's a really fussy eater…with my food, yeah, and with his spices, he's fussy." That said, the chef in making too at times gets a little harsh on her father's cooking.
And Gordon Ramsay must've done something right amid all that critiquing and harshness to have landed Tilly a cookbook deal at the age of 15! Watch the full interview below.