Maria Goretti Collaborates With The White Owl Brewery To Create A Delicious Limited Time Menu!
Celebrated MTV VJ and host of Do It Sweet, Maria Goretti just released a culmination of two years spend gathering food knowledge, perfecting recipes and being inspired by food; a cookbook entitled 'From My Kitchen To Yours: Food, Love and Other Ingredients.'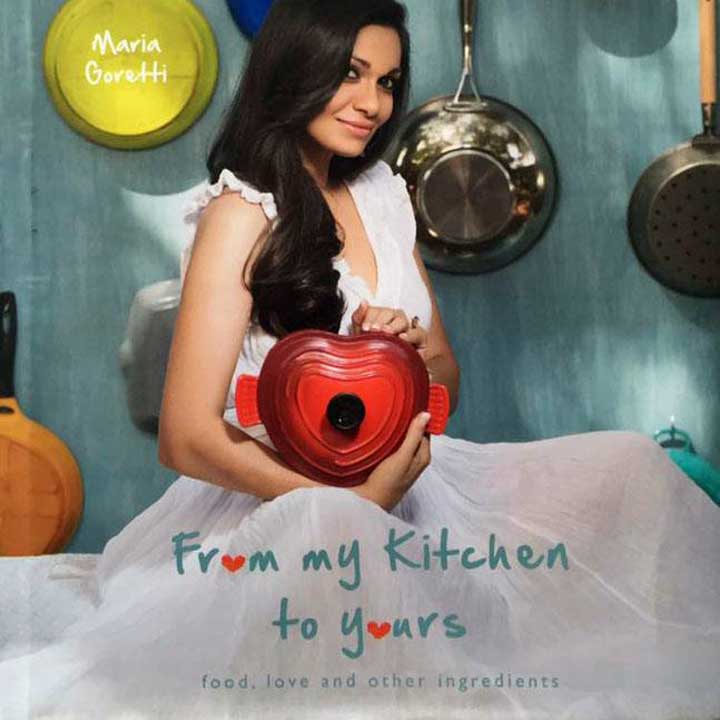 The cookbook contains a plethora of recipes, inspired by Goretti's East Indian heritage and her travels around India. If you've been following Goretti's blog with its simple delicious recipes, then perhaps you'd be excited to head out and grab her cookbook immediately. But – hold your horses; how can you be sure you're getting the flavours right? It's a conundrum caused by many cook books penned by established cooks; the ingredients and directions are all there, but how can we be sure we're capturing the essence to the dish?
Luckily for you, there's an answer to this particular conundrum. One of Mumbai's best loved craft beer breweries, The White Owl has teamed up with Goretti to create a limited edition menu that features dishes straight from Goretti's kitchen alongside The White Owl's Executive Chef Dinesh Bherwani's creations. Naturally, some of The White Owl's finest brews were selected to be paired with each dish.

When discussing the collaboration, Goretti commented that "for someone like me, who got into food so late, it was a complete pleasure. It was very exciting to collaborate with Chef Dinesh on this Culinary Collaboration with The White Owl Brewery. Since I make home style food, I was so excited to see my food and Chef Dinesh's food meet at a place and be served to people who walk into the bistro. Chef Dinesh is a wonderful warm person to work with…" Similarly, Chef Dinesh commented "working with Maria was an absolute treat. We clicked almost instantly and even with our very different approaches to food, we just remained in sync. Maria's passion is infectious, she lives and breathes food, so you can't help getting drawn in," Indeed, we got to see Goretti's enthusiasm for food for ourselves last Tuesday night, when we paid a visit to The White Owl for their collaboration menu. First, we tried out a tasting platter of the beers on offer – a brilliant idea that lets you sample different beers before choosing your favourite – and especially enjoyed The Shadow, an English porter with coffee and chocolate flavours, the extremely popular Diablo, with a faintly sweet tinge and the refreshing Ace, a mild beer infused with champagne and apple flavours.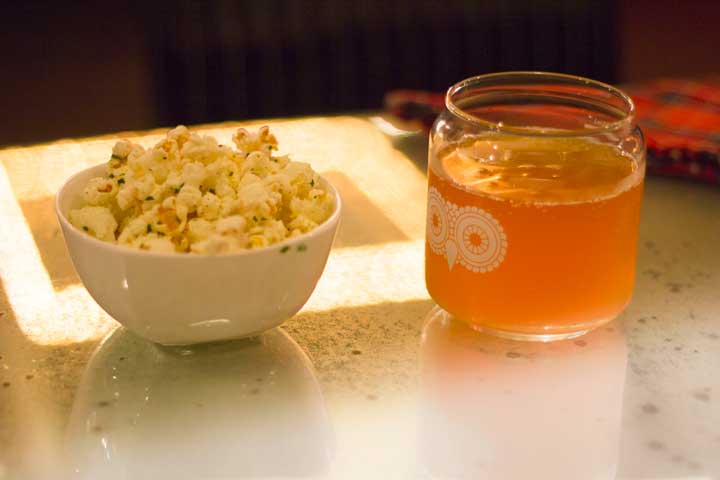 After ordering ourselves more Ace, which arrived in The White Owl's adorable signature glasses, we proceeded to try the fare during which – wait for it – Goretti herself descended upon our table to eat with us!

Seeing that we had just been served the spicy chorizo crostini (a beautifully balanced combination of chorizo, sliced apples and onion jam placed upon crusty bread), she rhapsodized about her love for chorizo, telling us that her father would soon be teaching her how to make homemade sausages. However, even now, the menu has a touch of Goretti's father's creations; the East-Indian-Style prawns are flavoured with a Goan vinegar handmade by her father. Again, they were wonderfully balanced with the vinegar and a dash of Kashmiri chili.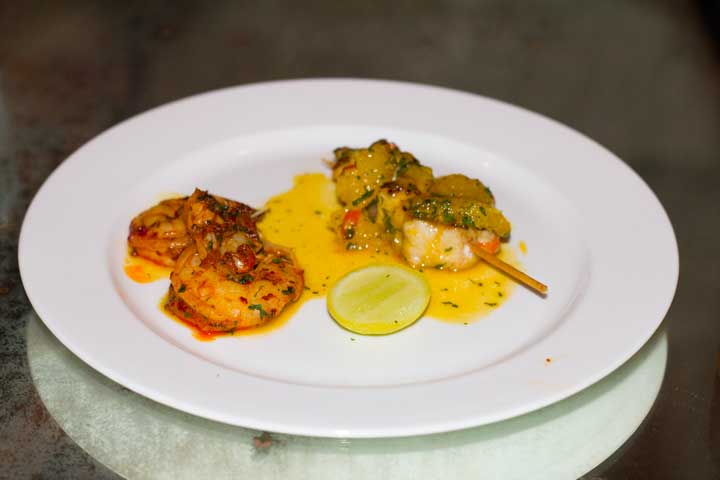 We also loved the Moroccan Lamb Cigar, which Chef Dinesh confirmed was inspired by his childhood in Africa; succulent lamb was spiced with cinnamon and combined with ground fresh mint and olives. Our favourite part of the meal, however was the dessert; the Burnt Marshmallow & Cookie Ice Cream Sandwich was a throwback to childhood dreams of combining all our favourite sweet desserts. The suggested beer pairing; the heady Shadow beer with its chocolate undertones went perfectly with the dessert and left us with a happy buzz.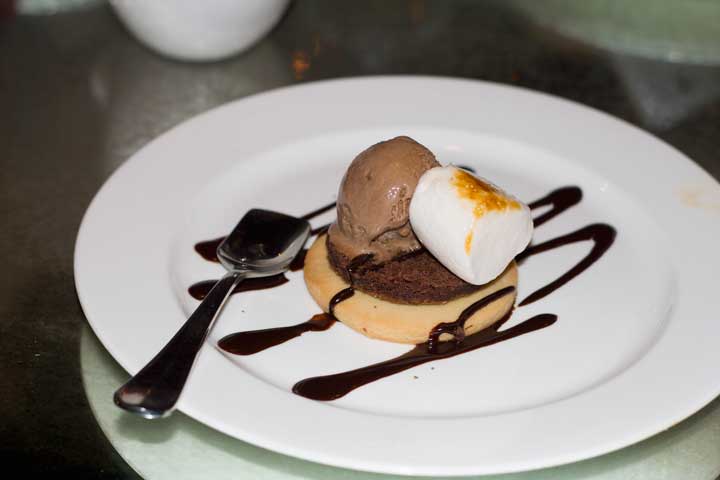 We started out by suggesting that you visit The White Owl to gain a better understanding of the flavours you should be trying to reach when using recipes from Goretti's cookbook. However, if you're too lazy to step into the kitchen, then just head to The White Owl for the sake of having some fun. After all, with lovingly created craft beers, a menu filled with delicious dishes and The White Owl's quirky vibe (they even have beer pong!) how can you go wrong?
[schema type="organization" orgtype="Organization" name="The White Owl " description="Enjoy craft beer over a game of beer pong at the quirky White Owl. " street="Mathuradas Mill Compound, Senapati Bapat Marg, Lower Parel" pobox="0″ city="Mumbai" state="Maharashtra " postalcode="0″ country="IN" phone="022 30151377″ ]