Man Found A Used Bandaid In The Food Ordered Via Swiggy India
In a food delivery incident, a man from Chennai found a used bandaid in his noodles ordered from the restaurant Chop N Stix via the Swiggy app. India Today reports that the customer, after no response from the feedback on the app, took to Facebook to share his grievance along with a picture of the bandaid in the noodle packet. Balamurugan, the customer was already midway through his meal.

First Aid In Food

Balamurugan has complained in his Facebook post that Swiggy hasn't been responding to his complaint and bringing the matter to the restaurant has been of no use either. In fact he mentioned that the restaurant weren't quite sensitive about the issue and offered him a replacement of the food he ordered. He also expressed his grief as to why Swiggy has been partnering with a restaurant who doesn't follow the hygiene norms.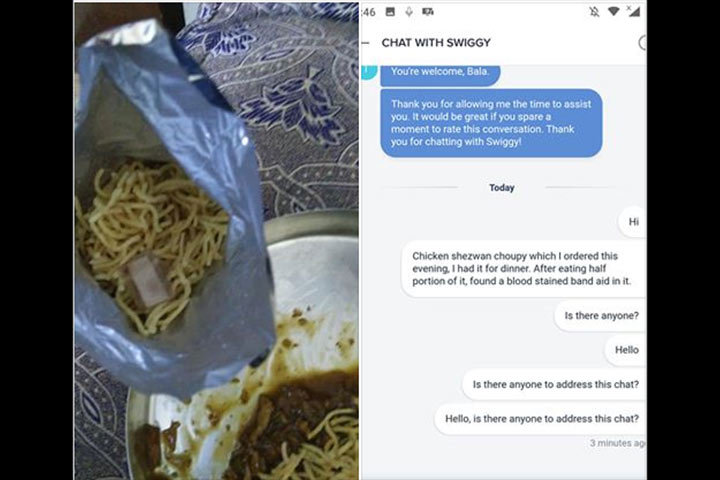 "We understand that consumers trust Swiggy with their health and safety, and are committed to working with restaurants to ensure that only hygienic and quality food is delivered to them. We deeply regret the issue faced by one of our users and apologise for the angst it has caused. This is certainly not the level of service we intend to promote," Swiggy India said in a statement on hearing the matter reports India Today. The restaurant has also acknowledged the mistake and the outlet has been suspended until an investigation was conducted by an external team.

In article Image: Balamurugan Deenadayalan