Malaika Arora Khan Swears By The Andhra Cuisine At This Bangalore Restaurant
Love for her smooth form, her sizzling moves, and panache that has us all drooling, Malaika Arora Khan is quite the beauty to follow on social media. But style and fashion inspiration and 'fitspo' aren't the only things followers gain out of being the part of her 5-million-plus-strong army on Instagram, for Malaika is also an ardent food-lover. Something that is evident by the frequent shots of meals the model shares on her profile. And her most recent exploit was at a spot that'll resonate well with most Bangalore folk.
Lunch At Nagarjuna's
The chhaiyaan chhaiyaan star recently posted a picture of a meal that she enjoyed at Bengaluru's Nagarjuna restaurant. The actor also shared a video of herself enjoying the traditional Andhra-style meal that was complete with biryani, pomfret fish, papad, and chutneys along with a whole lot of condiments laid out neatly on the signature banana leaf. Take a look and drool away.
"When in Bengaluru, just gotta stop and eat at Nagarjuna… Divine food," Malaika captioned her story on the photo blogging platform. And while Malaika had her dining out itinerary down to the t, she also doesn't skip a good homecooked food. A little over 24 hours after conquering the mighty lunch, she shared a picture of her lavish home-cooked meal, which could totally trump most eat outs. See for yourself.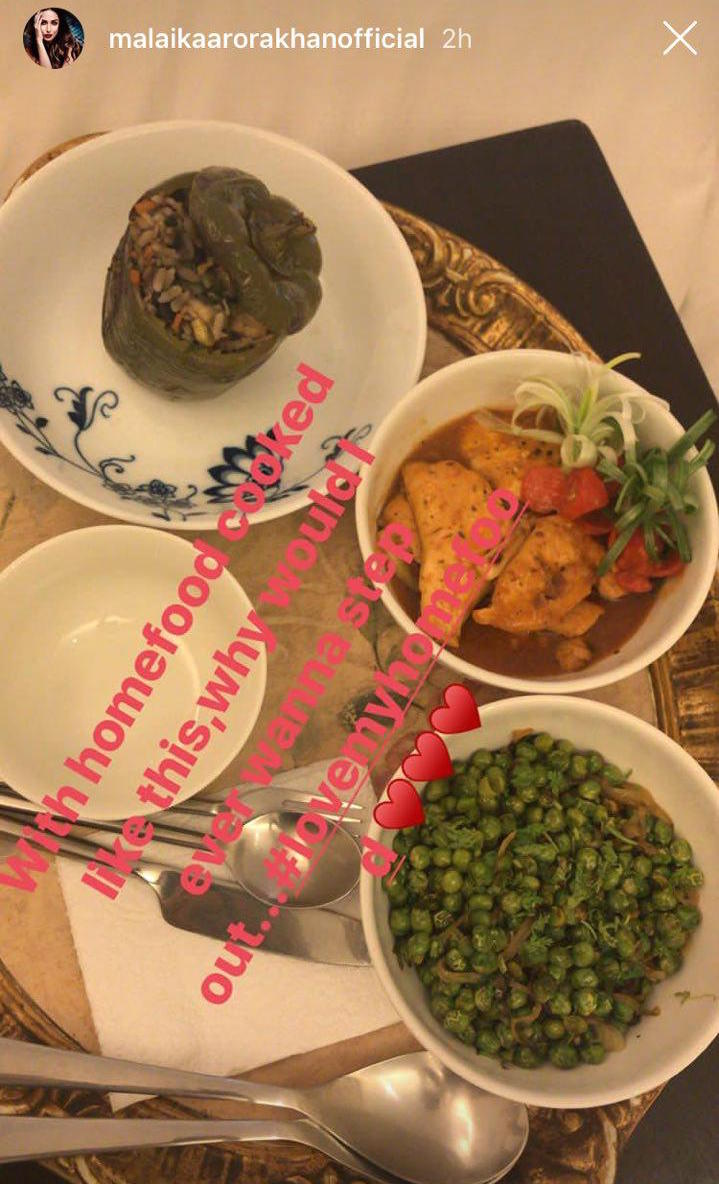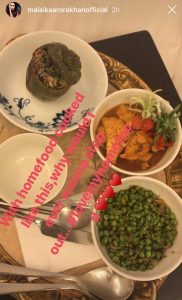 Meanwhile, with multiple outlets in the tech city, Nagarjuna is popular not only with the stars but also a favourite with locals. The restaurant, which was established in 1984, is known for its simple ambiance and the menu that is loaded with traditional Andhra dishes including curries, vegetable stir-fry, dal, and biryanis of course.