Make Your Holidays Special With Fabelle's Christmas Creations Menu
A gorgeous, lit up Christmas tree with its bright red ornaments is a big attraction during the holiday season. The celebration period in December is simply marvellous and the traditional decor makes it all worthwhile. But what if that decor was placed on a plate in front of you and you were asked to eat it? Yes! This little surprise became a reality when the chocolatiers at Fabelle decided to make magic once again.
Christmas Creations Menu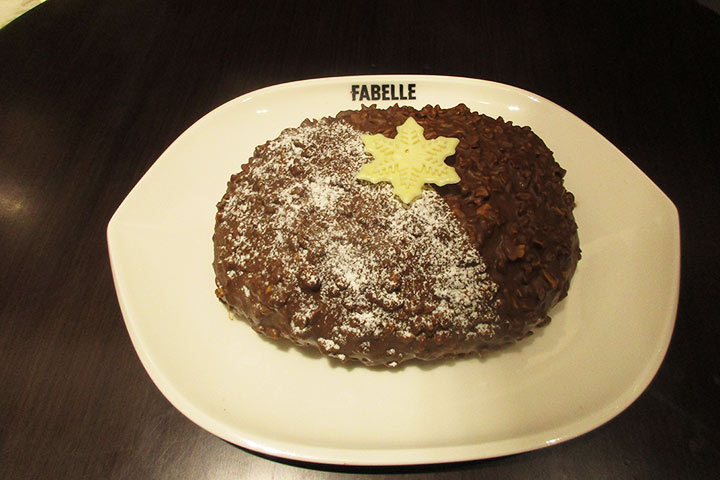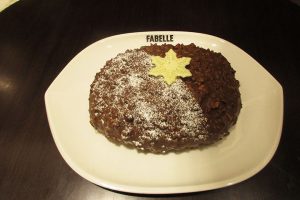 We visited the Fabelle Chocolate Boutique at ITC Maratha and it was beautifully decorated. The chocolatier presented us with the Christmas Creations Menu. We leapt with joy looking at the offerings and ordered for Dessert Collection Truffles, Fabelle Signature Stollen Bread, Boule de Noel and Christmas Tree.
The truffles were available in a variety of flavours – Gingerbread, Cake Mix, Hazelnut and more. Out of all, the hazelnut was our favourite. The boozy cake mix was a delight too! After this we took a bite of the stollen bread which had a milk chocolate exterior that had rum soaked raisins, candied citrus peel and marzipan. Needless to say, it tasted amazing.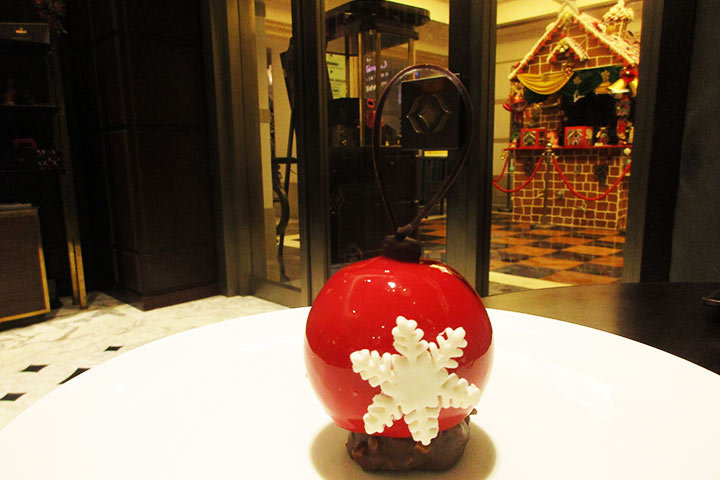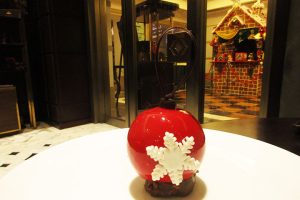 We've kept the best for the last – Christmas Tree and Boule de Noel. The sheer look of both these desserts makes you not want to break them open. But keeping our feelings aside we broke opened the tree first and found it filled with sour cherry jelly, stollen spiced ganache and hazelnut praline. We thoroughly enjoyed the boule as well which had a cranberry mulled wine jelly, white chocolate and orange ganache, pistachio feuilletine crunch and plum cake.
Lots of sweetness and vibrant desserts is what Christmas is all about. But Fabelle has taken it a notch higher. Visit you nearest boutique soon and try out their spectacular Xmas desserts!