Make Cucumber Your Go To Treat For The Summer
This has been a horrible summer and it's only going to get worse from here on. But there are ways to stay fresh. Hydrating regularly, eating fresh food, wearing light clothes, staying out of the sun, keeping cool and eating cucumbers. Made up of 95% water (like watermelons), cucumbers are the perfect vegetable for the summer. Cut them up, keep them in the fridge and use them as snacks during your day. Plus, cucumbers are packed with vitamin K, vitamin C, copper, potassium and helps avoid nutrient deficiencies in the body.
Do you really need more reasons? And to help you beat the heat this summer, here are some drinks you can make for yourself at home.
Minty Cucumber Cooler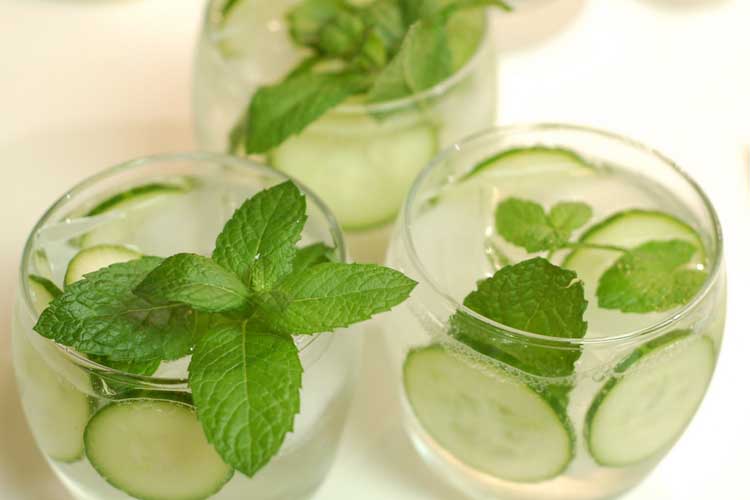 When you mix cucumber and mint, you get the most refreshing combination of all time. Plus, mint is rich with antioxidants that can calm down a stomach after a heavy or uncomfortable meal. And let's not forget the delicious and refreshing scent of mint added to a drink. With some fresh lime, honey, a pinch of salt and lots of ice, this is the perfect drink.
Cucumber Basil Limeade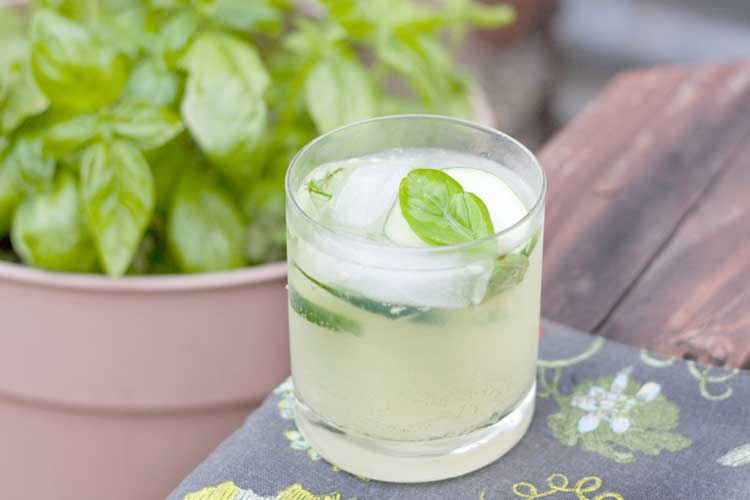 If you've never considered basil a great addition to your drinks, then you're missing out. When blended with lime zest, the tang is the perfect kick to wake you up. And this limeade is the perfect balance of sweet and sour for a summer day. Add a little soda or sparking water for some fizz and make it a drink worth having. And sharing..
Watermelon Cucumber Cocktail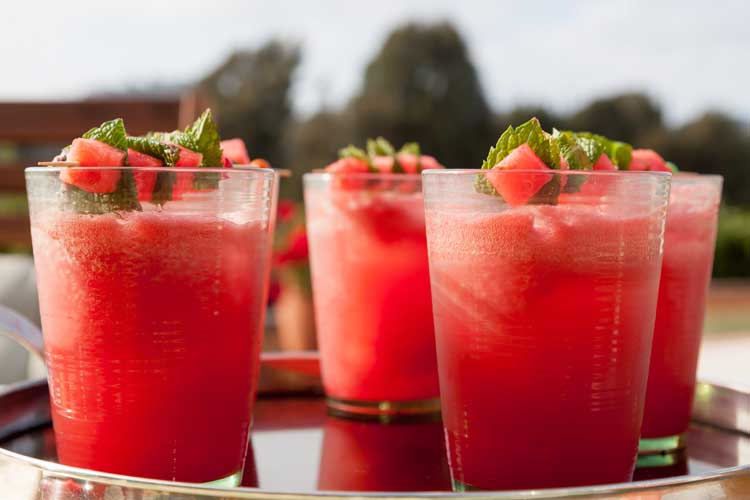 We said before that watermelon and cucumber are 95% water, so imagine a drink that is mostly water, but delicious at the same time. Blend the watermelon and mix it with small slices of cucumber, or you can blend the two together, add vodka (or even gin) and freeze till you're ready to serve.
Strawberry Cucumber Smoothie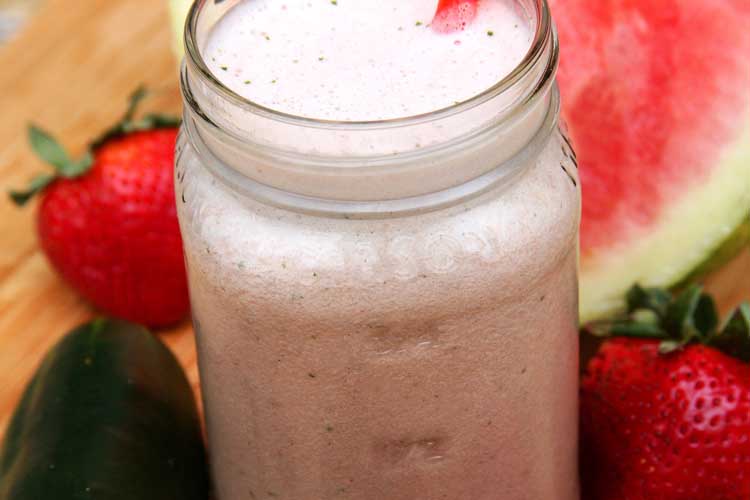 You might think that a smoothie is too heavy a drink for the summer, but the truth is that it's still a delicious drink and you can replace the milk with almond milk or skim milk to keep it light. Like with any smoothie, all you have to do is blend the ingredients together and pour yourself a tall glass to take to work.
Lemon Cucumber Water
Slices of lemon in your water is a recommended way to start your day. Now add cucumber to that jug and you have a drink that is absolutely refreshing and tasty and so much more healthy than the bottled water you're settling for on a regular day.
Cucumber Caipirinha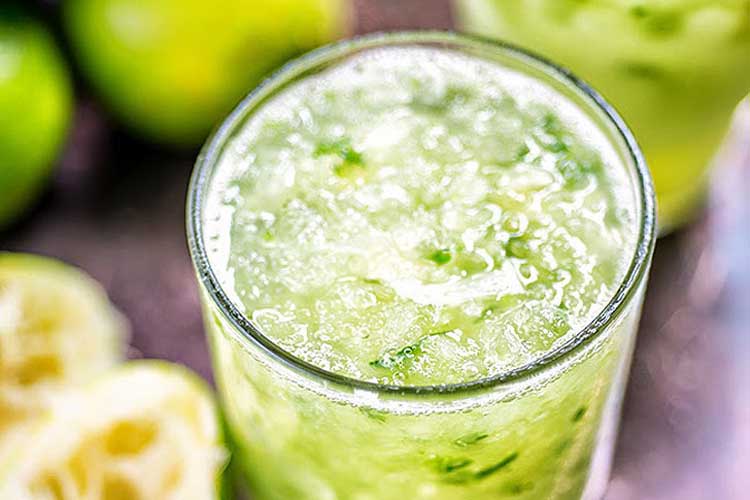 Caipirinha is Brazil's national cocktail made from cachaça, sugar and lime, but for your version you can use rum (unless you have some cachaça sitting at home). Mix rum, lime and sugar, add some muddled cucumber and club soda. Plus, a few slices of cucumber and you're set. This is the perfect summer party cocktail because it looks good and makes you feel great too.
Cucumber Gin & Tonic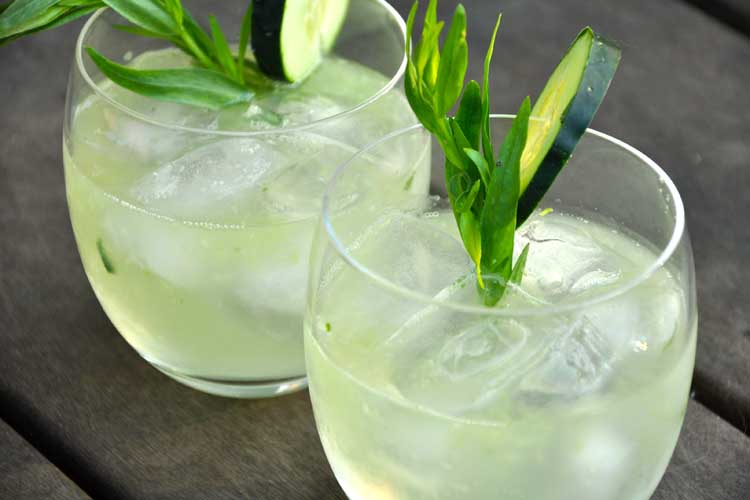 A go-to drink for the summer is always a G&T, so add some cucumber slices into it and you have not only a popular drink, but a popular refreshing drink with all the nutrients and taste packed into one glass. There is no room for error here.
Cucumber Margarita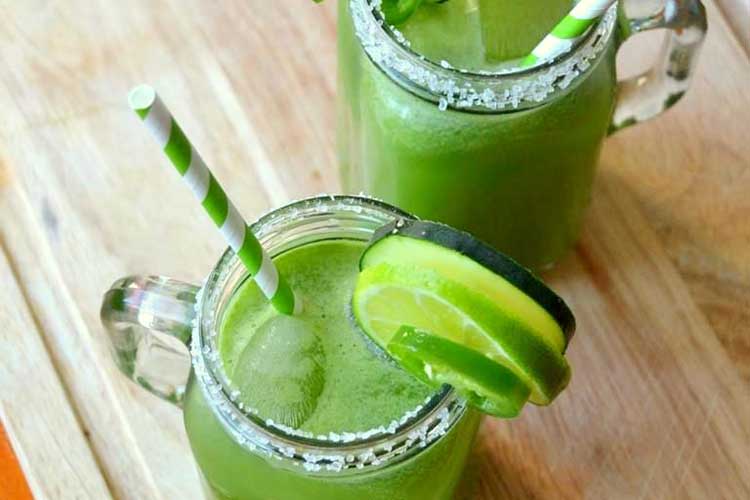 Despite what you might think about margaritas, they are quite easy to make. You just have to muddle all the ingredients, squeeze out some lime juice and add a little orange juice for the tangy flavor and then refrigerate. When you're ready to serve, add a few slices of cucumber to the glass.
Cucumber Martini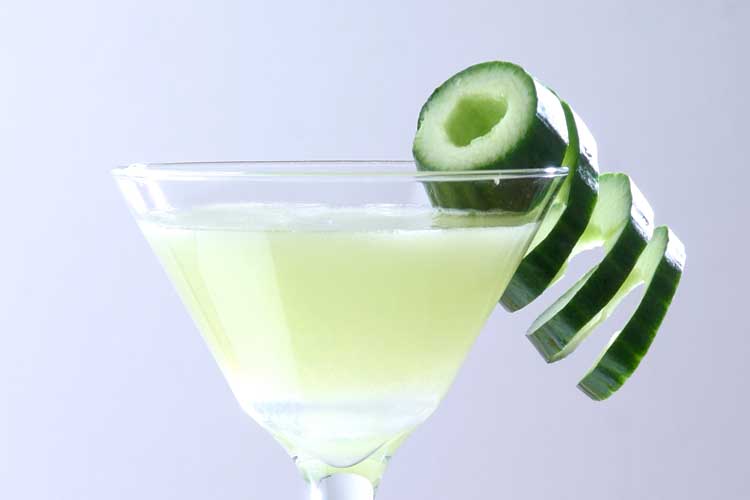 James Bond would appreciate this too. In a martini shaker, add a slice of cucumber, mint leaf and crush with a spoon, add some vodka, ice, lime juice and syrup. Shake it up, pour it into a martini glass and garnish with cucumber and mint and voila. You can be James Bond too.